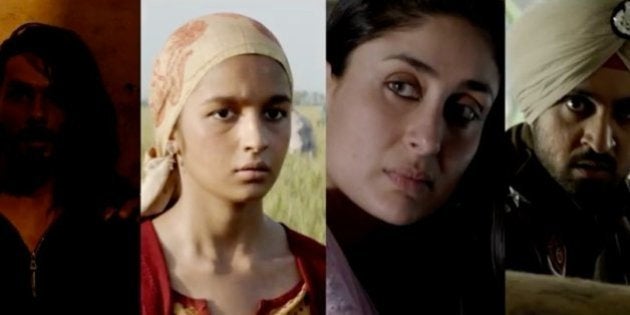 The Pahlaj Nihalani-led Central Board of Film Certification (CBFC) is under serious fire from the film industry for the staggering number of cuts — reportedly 89 — that it has imposed upon the upcoming movie Udta Punjab as a pre-condition to getting a certificate.
The exact nature of the cuts has now been made public by multiple reports. The cut-list specifies 13 suggestions for cuts, in many cases asking for each instance of a word to be muted. Taking all of them into account, the number of actual cuts exceeds even 89, as the film's co-producer Anurag Kashyap claimed on Twitter.
Nihalani, in multiple interviews, has defended his board's decision, saying that the film cannot be cleared in its current form as it defames the entire state of Punjab. He has also objected to the usage of profanity, saying it's fine if a character (played by Shahid Kapoor) is under the influence of drugs, "but why should he talk like that when normal?"
Here are the things the CBFC wants removed from the upcoming drugs drama set in Punjab, starring Kapoor, Alia Bhatt, Kareena Kapoor Khan, and Diljit Dosanjh.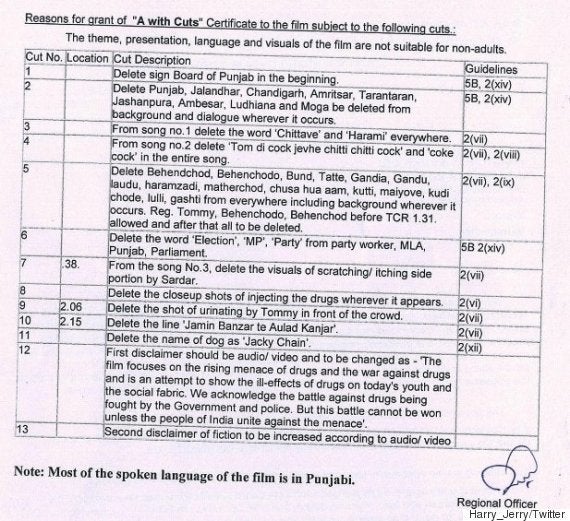 Watch the trailer of the film below.