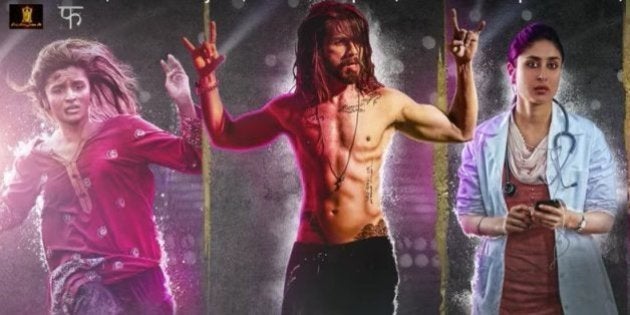 At one point in Abhishek Chaubey's Udta Punjab, Shahid Kapoor, playing a 'rockstar' named Tommy Singh, sings fervently in a hospital room while two Punjab Police constables bang away at the door bolted from the inside, hoping to arrest him.
The last time we heard Tommy sing (#TINAI), it was a song that had a chorus with the words 'coke' and 'cock' featuring prominently over a generic hip hop backing track in a studio, with lines of powder laid out on a table not two feet away. Here, he sings — well, actually, the vocals belong to Shahid Mallya — the words of a poem by the Punjabi poet Shiv Kumar Batalvi, set to a lovely melody by composer Amit Trivedi.
Udta Punjab reaches dizzying heights during this moment, which is only one of many in this simultaneously cynical and idealistic look at four intertwining lives in drug-addled Punjab. Here, in its famed fields, one is more likely to find used needles than embracing lovers. Characters are more likely to use expletives nonchalantly, instead of the usual 'O paaji' and 'Balle balle' we're used to. It's like someone remixed a Gurvinder Singh film to a catchy four-on-the-floor beat and a dark, pulsating bass-line.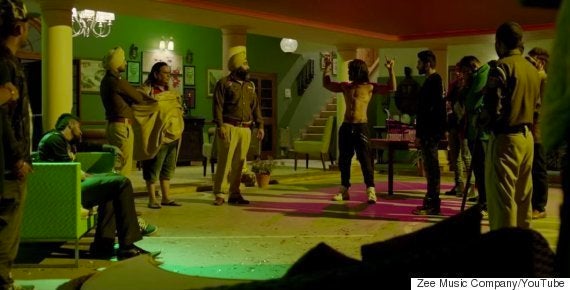 A still from 'Udta Punjab'
It begins with one of the best opening title scenes in recent memory, using a flying packet of heroin as the film's most noticeable visual motif. A Bihari migrant (Alia Bhatt, in the most gobsmacking performance we've seen from her yet), a field worker near the India-Pakistan border, finds in it a way to escape her reality, a decision that leads to horrific consequences. Not far away, in Amritsar, Tommy's cocaine addiction lands him in jail and forces him to reevaluate his life choices. Sartaj Singh (Punjabi star Diljit Dosanjh), an assistant sub-inspector with the Punjab Police, faces a moral dilemma between doing his job within the confines of a corrupt system that facilitates the drug trade, which has claimed a victim in his own younger brother Balli (Prabhjyot Singh), or doing the right thing. A doctor and anti-drug activist, Preet Sahni (Kareena Kapoor Khan), helps Sartaj make that choice.
Chaubey and co-writer Sudip Sharma (NH10) come up with an arresting narrative that ties in Punjab's drug crisis with its politics. The director's penchant for mixing grim situations and bloody violence with deliberate absurdity and dark, screwball humour — seen before in his debut Ishqiya (2010) and its sequel Dedh Ishqiya (2014) — works beautifully. Sharma's mostly Punjabi dialogues are ace, see-sawing between profanity and profundity while retaining the authentic rhythms of everyday conversation.
It is also immensely satisfying in the way it uses music (Trivedi in top form) to aid its storytelling. While 'Chitta Ve' and the deliciously groovy 'Da Da Dasse' accompany montages that move both plot and character development ahead, the acoustic guitar intro to 'Ikk Kudi' is used fantastically in a scene that uses contrast to kick-start Tommy's journey to redemption. That apart, the background score (by Naren Chandavarkar and Benedict Taylor) is wonderfully understated and used wisely. May every Bollywood filmmaker and 'Our cinema is like this only' enthusiast take note.
Rough patches notwithstanding, Udta Punjab is an undeniably exhilarating watch, a trip truly worth taking (downer included)
There are times when Udta Punjab is too frenetically paced for its own good, leading to the occasional contrivance. It also gets a tad literal at times. For instance, just before the scene described at the beginning of this review, the film makes Tommy spell out things the viewer already knows, or could've figured out. I could've done with a more realistic depiction of Tommy as a musician (that 'Coke Cock' song is a bit too ridiculous to take seriously) and some depth to Khan's character, which is the only one that comes across as visibly underwritten.
It doesn't help that Khan's performance is easily the film's weakest link, which is not to say that she's objectively bad — just that she's merely operating at a more superficial level than the rest of the cast, sometimes erroneously channelling remnants of Geet from Jab We Met (2007). Dosanjh, who shares many scenes with her, steals most of the show with his sincere, incredibly confident turn. From the uniformly solid supporting cast, Manav Vij, as Sartaj's morally flexible cousin Jujhar Singh, stands out, as does veteran Satish Kaushik.
The other two 'stars', in roles that demand some level of physical transformation, do a great job as well. Kapoor, sporting a lean physique, polishes some of those high notes he touched in Haider (2014) and displays some great comic timing. Bhatt finally breaks out of her MPDG-ish, urbane mould and sinks her talented teeth into a challenging, heartbreaking role. Is this really the same girl who made her debut in Student Of The Year just four years ago? Holy crap.
Rough patches notwithstanding, Udta Punjab is an undeniably exhilarating watch, a trip truly worth taking (downer included). With his third film, Chaubey has fine-tuned his unique directorial voice and pushed the boundaries of commercial cinema. Here's hoping censorship, or anything else, never even attempts to get in his way again.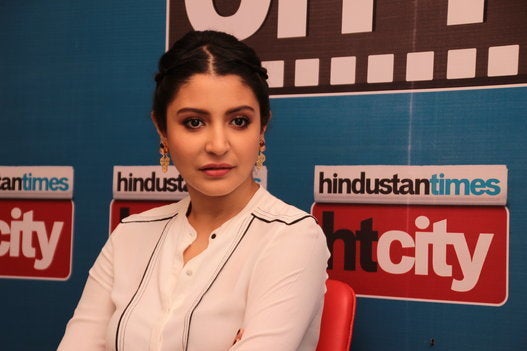 6 Times Anushka Sharma Nailed It While Speaking About Censorship
Popular in the Community