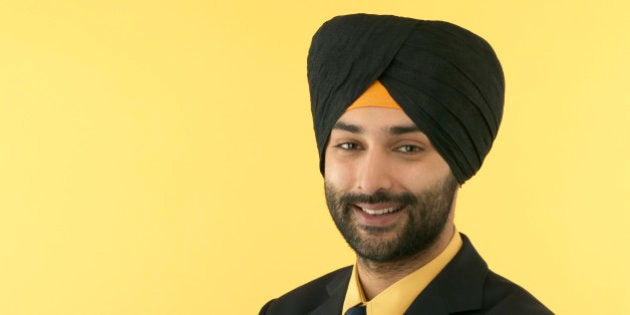 Sikhs in Britain will now have the right to wear a turban at majority of workplaces and be exempted from legal action for failing to to wear safety helmets in less hazardous industries, the British government announced on Thursday.
Sikhs working in construction industries have been exempted from rules requiring head protection since 1989, but a legal loophole meant that those in less dangerous industries, such as in factories and warehouses, were not, an official statement from the UK government stated.
In such areas, Sikhs would be at risk of disciplinary action or even dismissal for choosing to follow their faith. The turban is one of five articles of faith that form the Sikh identity and can only be removed in the privacy of their homes.
"This change demonstrates that, whoever you are, whatever your background, and whatever industry you choose – if you work hard and want to get on in life, this government will be on your side," Minister for Employment and Indian Diaspora Champion, Priti Patel, said.
It will make a real difference to Sikhs in the UK by increasing the number of workplaces that turban wearing Sikhs can work in whilst maintaining their religiously mandated identity, said the spokesperson for Sikh Council UK, Gurinder Singh Josan.
The new law corrects an anomaly that existed in employment by applying to construction sites, but not to less hazardous environments. The new clause into the Deregulation Bill 2015 extends the existing exemption in the Employment Act to all workplaces.
But the exclusion remains for emergency response services and the military -- for example the fire services or bomb disposal. This will not bar Sikhs from the Armed Forces or Police and Fire services and this clause will make no blanket ban on participation by turban-wearing Sikhs, the statement said.