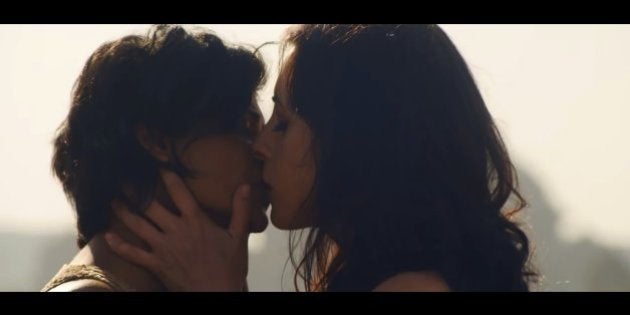 We've done it again. Only two days after India failed its LGBT populace by voting against benefits for same-sex partners for UN staff, it was reported on Saturday that the Central Board of Film Certification (CBFC, popularly known as the 'Censor Board') banned 'Unfreedom', a thriller directed by debut filmmaker Raj Amit Kumar starring Adil Hussain and Victor Banerjee.
The film, a contemporary thriller, features a lesbian love story as well as an Islamic terrorism-related angle. According to a report in Mumbai Mirror, the board was mainly irked by the nudity and the lovemaking scenes between the two protagonists and reportedly claimed that, apart from stirring enmity between Hindus and Muslims, it would "ignite unnatural passions."
The trailer for the film has taken advantage of this situation, proclaiming in big, bold letters that the film has been "banned in India" and it is the film "they don't want you to see." It is presumably an attempt to garner the same kind of attention that India's Daughter, the recent BBC documentary on the Delhi gang-rape, received after the government banned the film.
Kumar, who is based in Florida, told the Mumbai Mirror that the film was rejected by all three committees of the board — the Examining Committee, the Revising Committee, and even the Film Certification Appellate Tribunal. When a film fails to clear these three hurdles, it is considered banned, unless the filmmaker moves court. Kumar is reportedly doing exactly that. "I'm making an appeal in the High Court now as the Censor Board cannot tell a filmmaker what to make and what not to," he told Mirror.