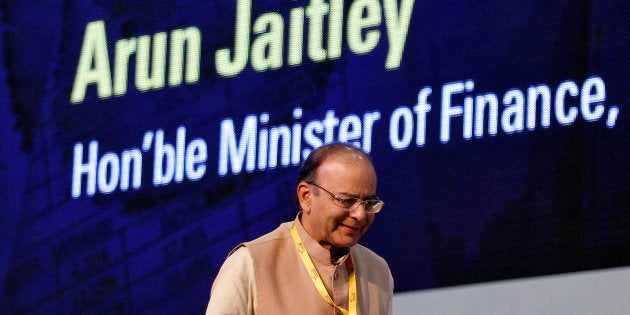 In his fourth annual budget Finance Minister Arun Jaitley announced far-reaching measures to introduce transparency in political funding including drastically limiting cash donations to political parties and introducing electoral bonds. Here are the key steps the FM announced as part of the 2017-18 Budget in the Lok Sabha today.
The maximum amount of cash donations that a political party can now receive from any one source has been capped at Rs 2,000.



Political parties can receive donations by cheque or digital mode from their donors.



An amendment to the Reserve Bank of India Act is also being proposed that will enable the issuance of electoral bonds in accordance with a scheme that the government would frame. Under the terms of this scheme, a donor would be able to purchase bonds from authorised banks against cheque and digital payments. The bonds will be redeemable at designated accounts of a registered political party within a prescribed time frame from the issuance of the bond.
Every political party would be required to file returns within the time prescribed in accordance with the provision of the Income-Tax Act.
Jaitley said these measures to cleanse the system of political funding in India had been due for a long time especially as only marginal improvements had been seen since the last times provisions to clean up political funding were implemented. An earlier provision had required political parties to maintain a list of donors contributing over Rs 20,000 in cash or cheque. In addition, incentives like exempting both the donor and the donee from payment of taxes if they maintained accounts transparently and files returns, had been there.
"Even 70 years after independence, the country has not been able to evolve a transparent method of funding political parties which is vital for free and fair elections," said Jaitley. "Political parties continue to receive most of their funds through anonymous donations which are shown in cash."