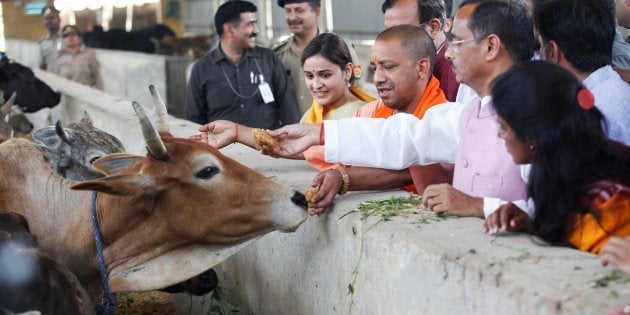 On Monday, Uttar Pradesh Deputy Chief Minister Keshav Prasad Maurya flagged off an exclusive ambulance service for cows, the latest among a slew of measures taken to protect the bovine species in the state. Just hours later, a video footage of a man in Etawah, in another part of UP, surfaced, which showed him carrying his 15-year-old son's lifeless body on his shoulders for lack of an ambulance. The contrast between the two reports could not have been starker.
According to The Hindu, Gauvansh Chikitsa mobile vans were rolled out to ferry ailing or injured cows to gau shalas (cow shelters) and veterinary homes for treatment. To begin with, this service would operate in Allahabad, Gorakhpur, Lucknow, Mathura and Varanasi, in collaboration with the MNREGA Mazdoor Kalyan Sanghathan, an organisation that works with farmers and labourers in the informal sector. The organisation also threatened to take stringent actions against those who abandon cows after they stop giving milk and against municipal workers, in case the animals are forced to eat plastic off the streets.
Since Yogi Adityanath took over as the chief minister of Uttar Pradesh, special care is being taken for the protection of cows. In the first few days of taking office, Adityanath enforced a strict diktat against beef consumption and ordered a crackdown on illegal slaughter-houses in the state. The new CM's fondness for his own cows, who have moved in to his Lucknow residence from Gorakhpur, is well known.
In other parts of the country, too, state governments are making stringent policies for the protection and upkeep of cows. In Gujarat, which is bound for the polls in the coming months, cow slaughter is liable to be punished with life imprisonment. Last year, Haryana set up a 24-hour helpline to report the smuggling and slaughter of cows. Recently, the Centre said it is planning to assign unique identification numbers to cows to keep better track of the bovine population.
The ambulance service for cow is, however, not unique. In 2015, a Jharkhand-based industrialist-cum-social worker donated 10 ambulances for indisposed cows. In a state with roughly a hospital for every one lakh people, his magnanimity may seem misplaced. In Uttar Pradesh, India's most populous state, the case of the labourer carrying his dead son on his shoulder exposes the apathy of the healthcare system. But his predicament is part of a long list of such incidents.
On the same day as the man in UP wasn't offered an ambulance by the government hospital in Etawah, considered one of the best in the state, a migrant worker from Assam faced a similar fate in Karnataka.
Waiting with the body of his 3-year-old son, who had been killed in a road accident, Safan Rai wasn't aware he could demand an ambulance gratis to carry his toddler back home. As he wept inconsolably, waiting for his friend to bring a two-wheeler because he couldn't afford to rent an ambulance, a video footage of him was widely circulated. It lead to the police stepping up pressure on the hospital and the eventual arrival of an ambulance.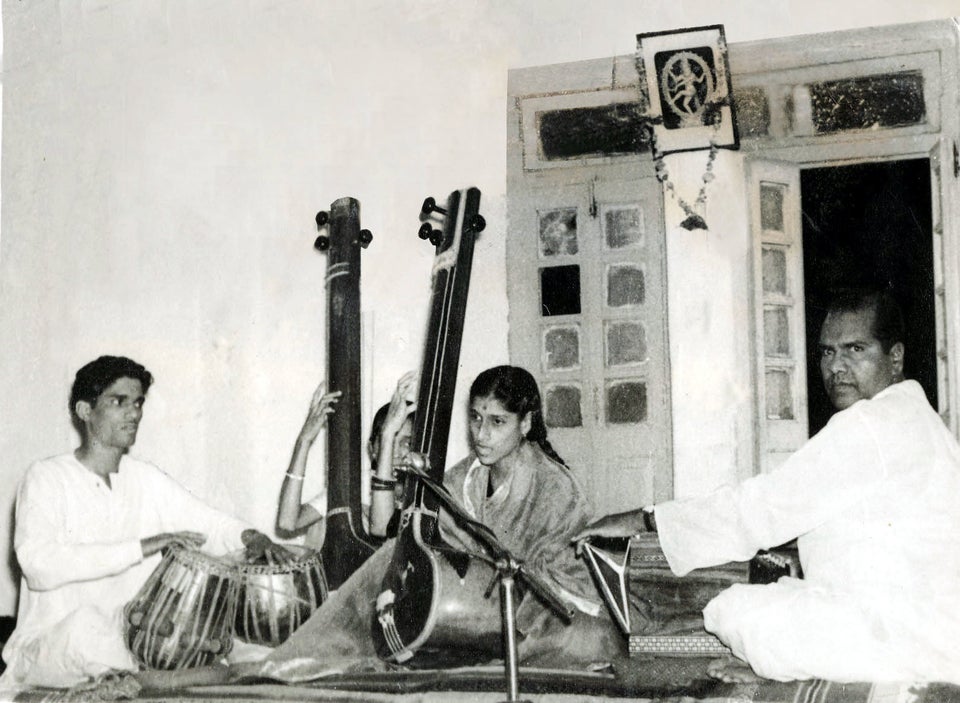 Rare Photos Of Legendary Singer Kishori Amonkar
Popular in the Community