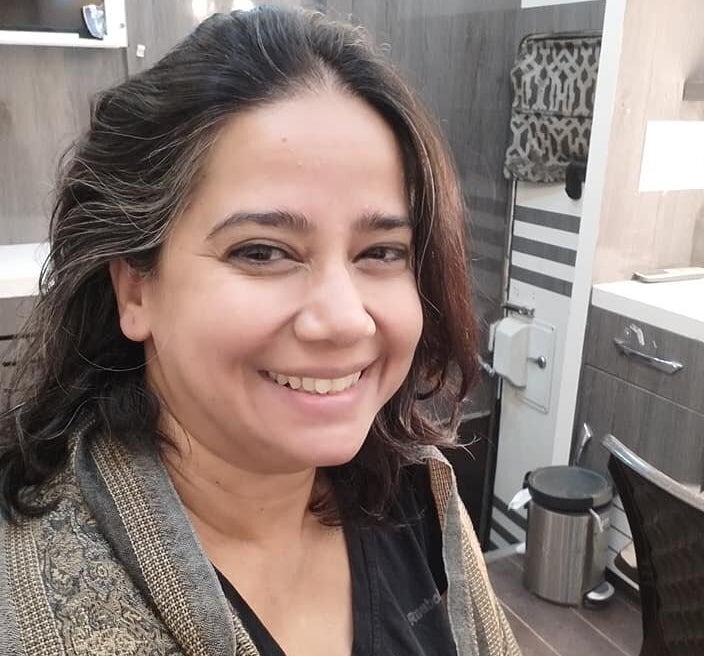 NEW DELHI ― Sadaf Jafar, a former teacher, who is a prominent human rights activist in Lucknow, was arrested and beaten by the Uttar Pradesh Police after the protest against the Citizenship Amendment Act on 19 December turned violent, her lawyer and family allege.
Jafar was making videos of the protest and posting them on Facebook.
In her final video, Jafar can be heard telling a woman constable, "Why are you arresting me? I was protesting peacefully. You could not arrest the people who were pelting stones?"
Speaking with HuffPost India on Sunday, Pradeep Singh, her lawyer, said that he met with Jafar for the first time earlier that day.
Singh said that Jafar had bruises on her eyes, neck, back and the lower part of her body.
"Male police officers have beaten her. They have beaten her badly. They have clawed at her hair," said Singh.
"She was beaten at the scene of the protest where she was doing a Facebook Live," he said. "But they also beat her while she was in the lockup. They have hit her with batons."
Singh said that Jafar told him that policemen had kicked her in the stomach.
Her family and friends say they did not know where Jafar was being held after she was arrested on 19 December for almost two days. The UP Police, they say, did not give them any details about her whereabouts. They finally managed to locate her at the Hazratganj police station.
Roop Rekha Verma, a prominent social activist and the former Vice Chancellor of Lucknow University, said that she went from one police station to the next in order to find Jafar. "We were on the verge of dying out of anxiety," she said.
Jafar was moved to the Lucknow district jail on Friday.
Jafar's remand, Singh said, was not done in court but a magistrate came to the thana in Hazratganj. "This is not normal," he said.
Her family said Jafar has been charged under 18 sections of the Indian Penal Code including Section 307 (attempt to murder) and Section 435 (mischief by fire or explosive substance with intent to cause damage).
In a video released on Sunday, the UP Police denied the accusations levelled against it in Jafar's case. "The accusations against the police are baseless and untrue," the police said.