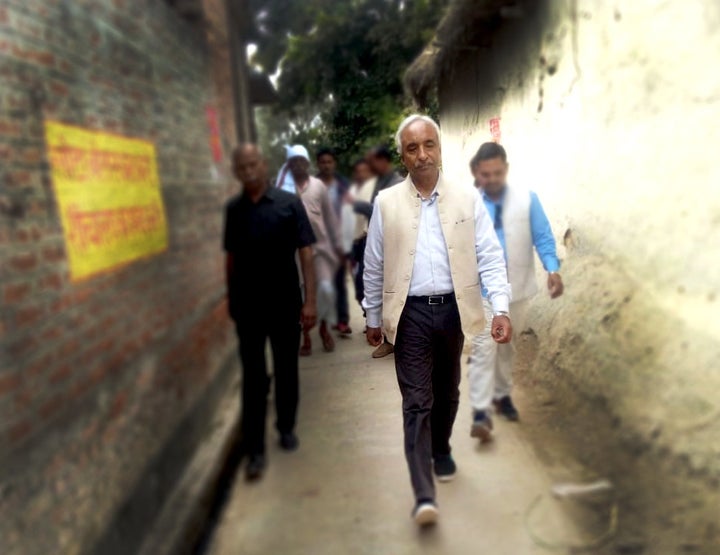 FAIZABAD, Uttar Pradesh — Twenty-six years after 1992, it is not the wreckage of the Babri Masjid that Vijay Shankar Pandey remembers, but the deathly stillness of a nearby Muslim settlement that lay waste.
"All the houses were burnt, razed to the ground, and the Muslims had fled," said Pandey, a retired bureaucrat who was appointed district magistrate of Faizabad, where Ayodhya is located, in the immediate aftermath of the demolition.
In a recent conversation with HuffPost India, Pandey, who joined the Indian Administrative Service (IAS) in 1979, seemed to be at a loss for words when speaking about the cold and foggy morning that he rushed to the scene.
"I have always believed this country wants to be secular. No one has the right to do this kind of thing," he said.
The retired bureaucrat is now planning to contest the 2019 Lok Sabha election from the same constituency where he had the mammoth task of reestablishing law and order after kar sevaks razed the 16th century mosque, triggering the worst communal riots since the partition.
Pandey, who is often referred to as UP's "honest" bureaucrat, and has 52 transfers to show for his lifelong crusade against corruption, is contesting from the little known and relatively new Lok Gathbandhan Party (LGP).
But he is unfazed by the competition.
Not only is Pandey going up against the BJP, but he is also doing it from the nerve centre of Ram Temple politics.
The 62-year-old, who wants to usher in an era of 'New Politics', devoid of corruption and muscle power, believes he has no choice but to go it alone.
"The people who are ruling are absolutely rotten and corrupt. You tell me one honest political party and I will immediately join it," Pandey said. "If I join any party in existence today, whatever I did my whole life will have no meaning."
"I'm going straight to the people and conveying the message that if you want to change your life then change the politics and the politicians. This is the simple message," he said.
"The people who are ruling are absolutely rotten and corrupt."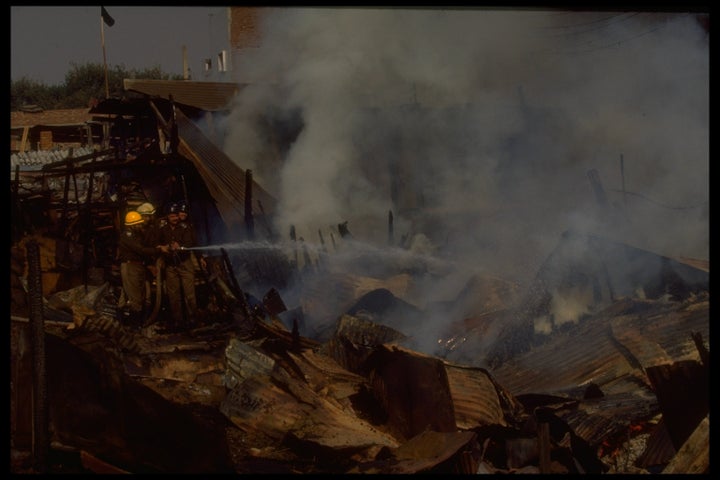 6 December 1992, and after
It was around five in the evening that Pandey heard on All India Radio that the Babri Masjid had been reduced to rubble. He was posted in Allahabad at the time. The BJP government in Uttar Pradesh had been dismissed, Governor's Rule imposed in the state, and Pandey was appointed as district magistrate of Faizabad.
As communal violence was convulsing the country, Pandey, then 35 years old, made his way to its epicenter. It was impossible to make the journey from Lucknow, which was in the throes of mob violence, to Ayodhya by road. The road to Faizabad was closed. Pandey had to take a helicopter.
"It was quiet but there was such a charged atmosphere. The whole of Faizabad was under curfew," he said.
That curfew would last a month.
As district magistrate, not only was Pandey tasked with establishing some version of order in the temple town, he also had to bring back the Muslims who had fled amidst the carnage. But his first task was to ensure that the prime accused in the Babri Masjid demolition case, L.K. Advani, Murli Manohar Joshi and Uma Bharti, appeared in court in the second week of December.
Worried that the arrival of the BJP leaders would trigger more violence in Ayodhya, Pandey devised a plan. He discovered an old airstrip, in the neighboring city of Akbarpur, which was being used by farmers for drying their crops. The airstrip was cleared and prepared for landing. It was only when the state plane carrying the accused was midair that the pilot was told to reroute to Akbarpur.
"It was a Herculean task but it had to be done," he said. "It was one of the most tense moments in the country's life. It would have been madness to get them to Faizabad. If people had broken the curfew, what would we have done?"
An abandoned building near the airstrip was converted into a makeshift courtroom but the hearing, which Pandey had hoped would last for no more than an hour, went on for seven hours.
"It was just a remand hearing. It should have lasted 15 minutes, but the judge must have been overawed by the situation because he kept listening. We were very tense. By the end of it, the word got out and a few thousand people had gathered, but we contained the situation."
Nearly three decades on, the trial of Advani and the other BJP leaders is nowhere close to the finish line. They were charged with criminal conspiracy in 2017, 25 years after they stood before a judicial magistrate in Akbarpur. That was just the third time they appeared in court in connection with the case.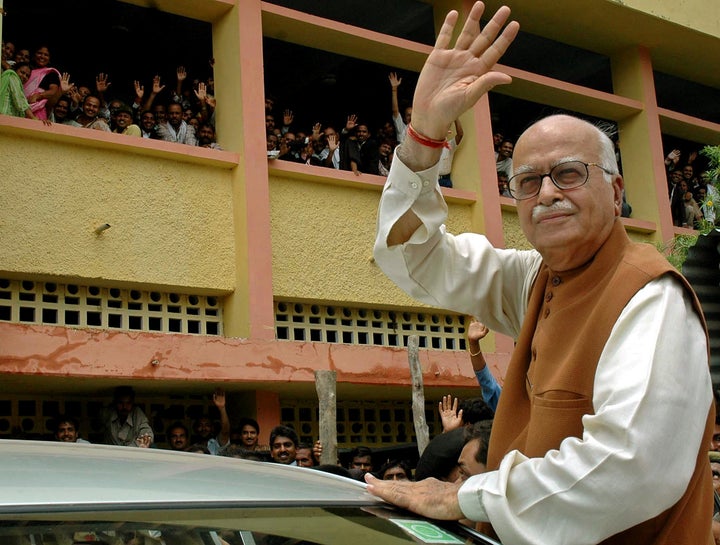 Rule of law
The failure to prosecute Advani and the other BJP leaders and the larger lacunae it points to, that of rule of law, is why Pandey wants to contest elections.
He recalled the assurance he gave to the Muslims who had fled Ayodhya after the demolition.
"A lot of people said that Muslims are never coming back to Ayodhya, but we convinced them that India is where the rule of law would prevail," he said. "But the bottom line is that there is no rule of law. A common citizen does not have the confidence that he will get justice. This is singularly the most unfortunate thing that I have seen in my 38 years of service."
Even in a hub of religious polarization like Faizabad, Pandey believes that "hard work" can win him the election. He moved to Faizabad in March 2018, and has been campaigning in the parliamentary constituency for a year.
Faizabad, recently rechristened Sri Ayodhya by Chief Minister Yogi Adityanath, is currently represented by Lallu Singh of the BJP. After 1999, the BJP has won the seat only once. In 2009 and in 2004, the seat was won by candidates from the Congress and the BSP respectively.
After the 2017 state poll, the five Assembly seats in Faizabad are controlled by the BJP.
The Hindu right's attempts to get voters riled up around the Ram Janmabhoomi movement in the run-up to the election have not worked as well as expected. But even otherwise, Pandey thinks the whole issue is way past its sell-by-date.
"I have been campaigning for a year and no one asks for a temple," he said. "There are hundreds of temples in Ayodhya, go worship in any one of them. Who asked for a new one? Nobody. It's just BJP's business of getting votes."
"I have always believed this country to be secular."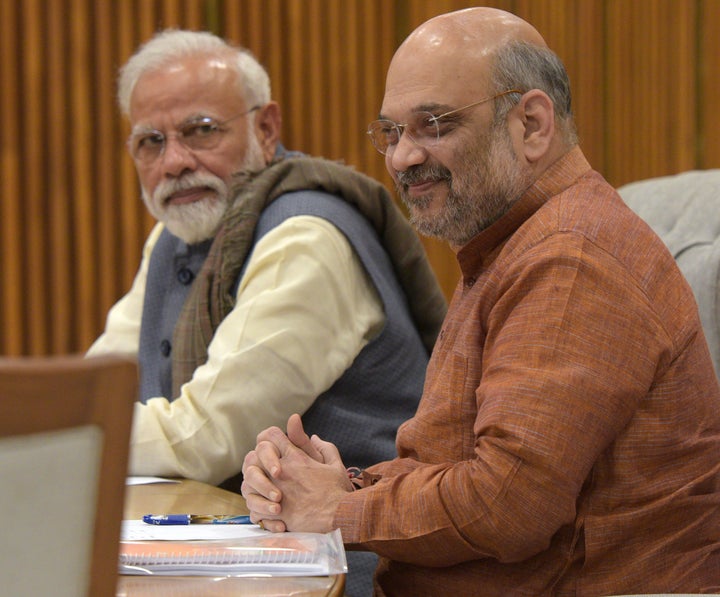 Ground realities
In UP, which sends 80 lawmakers to Lok Sabha, and where the Ram Mandir issue has the most traction, the BJP is facing a formidable caste-based alliance of the BSP and the SP, which count Dalits, Other Backward Classes (OBCs) and Muslims among their supporters.
Does someone like Pandey, a well-meaning retired bureaucrat, really stand a chance against not just the BJP, but regional heavyweights like the SP and the BSP?
There is no dearth of bureaucrats who have joined politics, and gone on to win elections. Yashwant Sinha, Arvind Kejriwal, P.L. Punia and Meira Kumar are just a few examples. During the Modi wave of 2014, bureaucrats were lining up to join the BJP.
But with the exception of Kejriwal, who was buoyed by the anti-corruption movement and the resultant anger against the Congress, there are few who have risen without the backing of an established political party.
The others who tried have failed. Badal Chatterjee, another retired officer well-regarded for his "honesty" who contested the UP Assembly Election in 2017, lost. He, like Pandey, had campaigned on issues like health, education and law and order.
The Lok Gathbandhan Party (LGP), headed by Pandey, was founded in 2016 by retired judges, bureaucrats and academics who want to rise above caste and religion, and demand probity in public life and good governance.
The LGP is fielding 20 candidates in the 2019 general election. In 2017, the party fielded six candidates in the Himachal Pradesh Assembly Election, but none of them won.
A year-long campaign has involved Pandey traveling to over 400 villages and asking them to vote against criminal politicians, corruption and on issues like universal education, health and food security.
The campaign, he said, is self-funded.
Local observers say that individual aspirants rarely stand a chance, given their lack of resources and manpower on the ground. In a Lok Sabha election particularly, voters feel they must vote for a party who they believe can form the government.
Since the Pulwama attack on 14 February, BJP's chances appear to have been bolstered, but the caste alliance remains formidable. The big question is whether SP's OBC votes will get transferred to Mayawati, the Dalit supremo of the BSP.
The possibility that people could still vote on caste and religion is not lost on Pandey. He is also contending against the harsh realities of electoral politics in India. His many months of speaking to people could come to naught if his competition bribe voters with alcohol and money the night before the polls.
To questions about whether he is wasting his time going up against these political giants, Pandey said, "I want to succeed in politics because it is the only thing that can bring about change. But the only politics I know is going to people and telling them what has gone wrong. So that is what I am doing," he said.
"A common citizen does not have the confidence that he will get justice."
Anti-corruption crusader
For Pandey, who retired in 2017, Ayodhya was the most important stint of his career, but it lasted just five months. He was transferred shortly after he denied controversial godman Jagadacharya Chandraswami permission to perform a havan near the disputed site. Chandraswami was close to then Prime Minister Narasimha Rao, but Pandey did not care.
Pandey has been transferred 52 times in his four-decade long career.
"Initially, there was a doubt in my mind. Am I doing something wrong? Every four months, every six months, I was getting transferred. When you do something right, you get transferred. When you hit someone's vested interests, you get transferred," he said.
While Pandey is remembered as the IAS officer who took charge of Ayodhya after the Babri Masjid was demolished, he is famous for railing against corruption in politics and in the government service. In 1996, he organized a first-of-its-kind poll in which IAS officers in UP identified the three most corrupt bureaucrats in the state.
Looking back, he feels the public naming and shaming may have been "immature", but he does not regret it.
The IAS, Pandey discovered, shortly after he joined at age 23, was riddled with corruption at every level.
Almost from the get go, he was waging a battle not just against politicians but other officers. In one of his first postings, in Bahraich, he was admonished by a senior officer for refusing to issue a gun license to a politician whom he learnt was hunting and selling wood illegally. He lasted six months in that post.
In the five districts where he served as a magistrate, Pandey put up a sign, "This complex is free of corruption.
"But you are in the fight alone," he said.
When he put a stop to local MLAs illegally taking over shops in Sitapur, he was summoned by Congress leader and then chief minister Vir Bahadur Singh and told to cut them some slack. When he refused, Pandey was transferred.
This has been the case across political parties, said Pandey.
In 2004, while he was still in service, a group of serving and retired bureaucrats, including Pandey, as well as prominent personalities like former Chief Justice of India R.C. Lahoti, and former chief election commissioner J.M. Lyngdoh, formed the India Rejuvenation Initiative (IRI), an organization aiming to root out corruption in India.
As principal secretary to former chief minister Mayawati, Pandey investigated Samajwadi Party leaders Mulayam Singh Yadav and his brother Shivpal Yadav for alleged corruption. But when he moved the Supreme Court in 2011 to bring back black money, Mayawati transferred him.
"She asked me to withdraw the petition. I said I have filed it in my individual capacity as a citizen of the country. I'm not subordinate to you," he said.
After the Mayawati-led state government initiated disciplinary proceedings against him in 2011, Pandey moved the Supreme Court. The apex court ruled in 2014 that bureaucrats who were trying to expose corruption should not be punished.
In 2011, IRI moved the Supreme Court to set up a special investigation into the 'cash-for-votes' scandal, which led to former Samajwadi Party leader Amar Singh being jailed for a few days before he was acquitted two years later. The same year, they challenged the appointments to the post of Securities and Exchange Board of India chairman, alleging a "nexus between the Ministry of Finance and corporate players."
When the Akhilesh Yadav-led state government tried to block his appointment as the secretary to the Government of India, Pandey moved the Supreme Court and won again.
A decade and 15 PILs later, Pandey said that while the IRI had helped raise awareness, corruption had only increased "manifold".
"The country has been eaten up by corruption. Nothing right happens here without money or lobbying or favoritism or nepotism. After working for 14 years, I realized that no NGO, no article, and no debate is going to change things. I understood that only politics can change things," he said.
Local observers, however, say that this election in UP is about basic needs, and that corruption is not a major factor.
Pandey, however, has faith in people.
A few days after the Babri Masjid was demolished, he recalled two incidents playing out simultaneously.
In Akbarpur, there was a furore over the construction of a mosque. In Faizabad city, meanwhile, a statue of Hindu god Hanuman was placed in the main market square. He had the statue removed, but allowed the construction of the mosque, after establishing that the land belonged to a Muslim man.
"An army of sadhu and saints arrived and said that 'andher (darkness) ho jayega'. I said, 'andher hone do.' This is the law," he said. "I believe people recognize and remember fair play and good work when they see it."