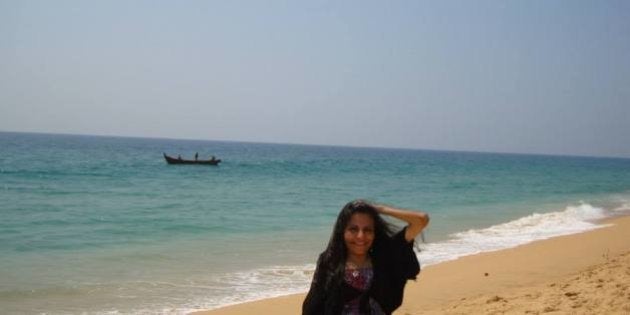 NEW DELHI -- The story of Delhi resident Ira Singhal, the topper in today's civil services exam result, is nothing short of epic. The four-feet-five-inches tall woman is a towering reserve of determination and perseverance, and has battled disability and discrimination to top one of the world's most challenging exams. The acceptance rate for the Indian Administrative Service, which only the top 70 rank holders can usually hope for, can be as little as 0.025%.
"I think people will now have a different perspective when looking at girls, specially disabled girls," Singhal told ANI.
Singhal has a disability in her arms that doesn't allow her to twist her arms completely. She appeared for the exam in 2010 and got a rank of 813, but she did not get a posting because of her physical challenges. She fought and won her case in the Central Administrative Service and was finally given a posting in December last year.
She gave the test twice afterwards because she wanted to improve her rank. And on this fourth attempt, she has topped the exam, her elated father, Rajendra Singhal, told HuffPost India.
"She has some trouble with her spinal cord that doesn't let her fully twist her arms — and she is a bit short too," he said. "Even though she qualified they wouldn't give her a posting."
After fighting a four years-long legal battle with everyone from the Department of Personnel & Training, to the Revenue Ministry, UPSC, and Ministry of Social Justice & Welfare, Singhal finally got a favourable ruling in February last year. Yet, the department gave her a post only six months ago in Hyderabad.
The Delhi girl is currently an assistant commissioner in the customs & excise department of the Indian Revenue Services, but will likely move to an IAS posting soon. Given she is the exam topper in the general category, any choice of postings can be expected for her. Her father is not so sure.
"I hope she is given a proper posting this time," he said.
Singhal has earlier worked as a Spanish teacher for a year, as well as a manager in Cadbury India, and a marketing intern in beverage giant The Coca Cola Company.
She holds an MBA from Delhi University's Faculty of Management Studies (FMS), and a B.E. in computer engineering from Netaji Subhas Institute of Technology (NSIT).
"My daughter has always been brilliant in academics," said her proud father. "But she always studied normally — she wouldn't spend all day studying."
"And she doesn't give up."