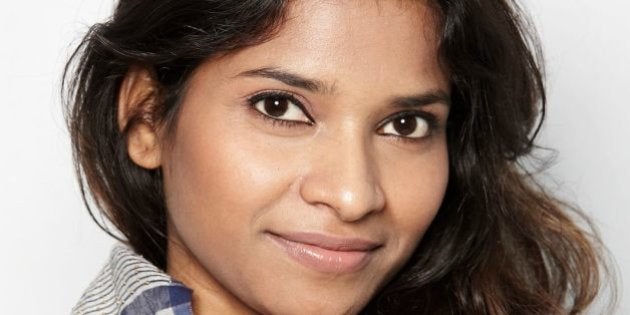 Vaishali Shadangule is today recognised as an upcoming and respected designer whose talent for fusing western wear with traditional hand-crafted textiles has earned her a following in India's exclusive couture culture. But Shadangule has been fighting odds for 16 years to chase her dreams.
Shadangule's battles started early, the first of many was waged against her parents for pursuing her right to education. Not unlike several small-town girls from India -- Shadangule hails from Vidisha in Madhya Pradesh -- she was denied higher education. "Like any other village girl my parents wanted to get me married," she remembers. "But if you want something from your heart and soul, everything around, be it in favour or against your wish becomes a strength."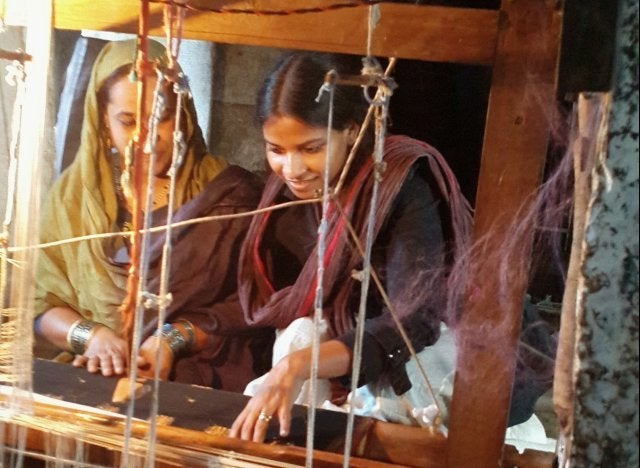 Refusing to get married, the then 18-year-old fled her home to pursue her career in 1997. "I didn't know where to go. I just took the first train that entered the platform, and it took me to Bhopal." Shadangule's first night was spent at the train station, before being rescued by a friend who helped her out with a job as an office assistant.
"My hostel fees were more than my earnings, and my friends helped me out till I managed to get another job at the same post for a higher wage," she says. Today, Shadangule has over 60 people working for her brand Vaishali S, and has clothed several Bollywood stars including Sonam Kapoor, Vidya Balan and Tanishaa Mukherjee.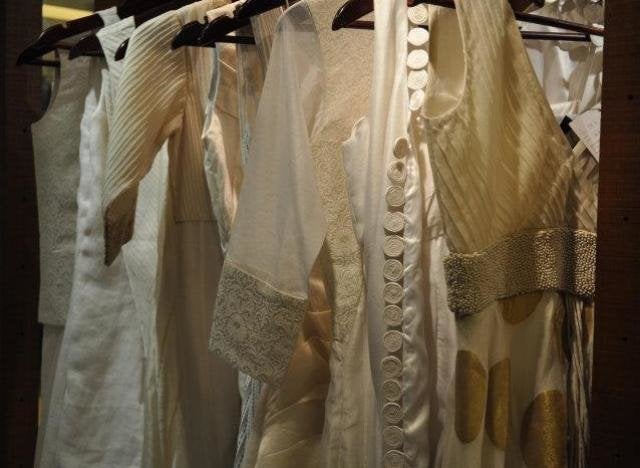 In 2011, the designer debuted at the Wills India Lifestyle Fashion Week. Her first collection, Khwaza, was an iconic breakthrough in Indian design: she displayed dresses fashioned from Chanderi and Paithani prints that till then had only been used in India to make saris.
Since then she has actively participated at The Lakme and Wills Fashion Weeks, and retails her outfits from Fuel, Ogaan and Atosa as well as other notable fashion stores. Last year, she broke into the men's design market with a modern twist to sherwanis as part of her Ru-Ba-Ru collection.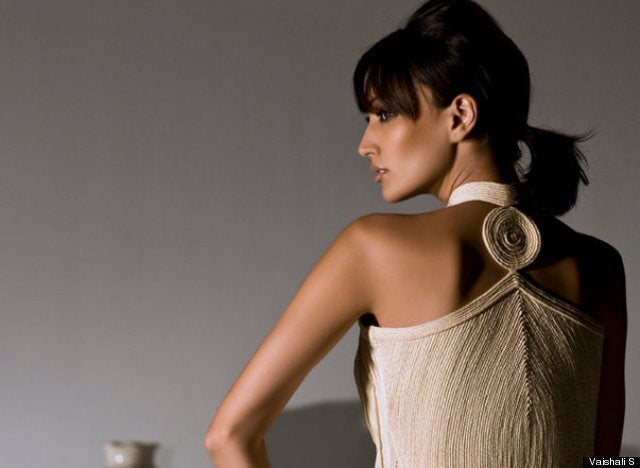 "We are definitely at a disadvantage when it comes to making a career," she says. "Even today, families want their daughters to get married as soon as possible. Yes, I agree the ratio is now much less than what it used to be during my time, but the difference is still visible."
Shadangule eventually taught herself fashion designing. She reached Mumbai in 1999 where she found work with a Bandra-based garment export house. Her salary of Rs 11,000 per month was saved, apart from a fraction that went into paying her rent. The money came in handy when she developed a slip disc problem that left her bedridden for months. The injury depleted her bank balance.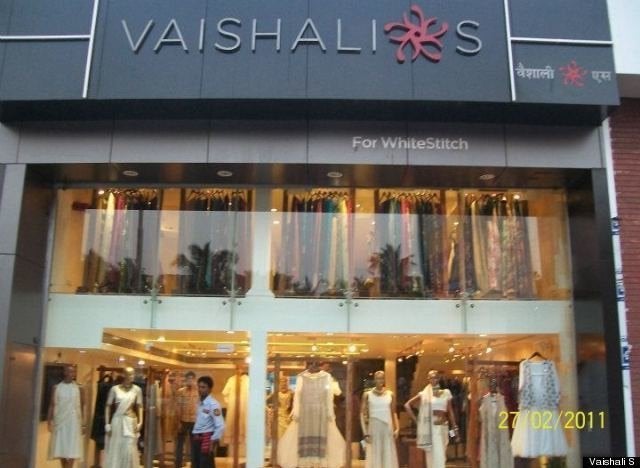 Shadangule joined a small gym in Malad as a fitness trainer, drawing from her childhood past as an athlete. "I started recommending dressing styles to my clients, and found that people loved my ideas on what suited them best. That sealed the deal on my career and I started designing clothes for them," she says.
Eventually work began to trickle in. Shadangule managed a bank loan and was able to employ two full-time tailors. Her small boutique in Malad that sold corsets made from Chanderi, expanded into a three-store set up in a mall. Instead of resting on her laurels of raw experience, Shadangule decided to pursue a post-graduate diploma at a fashion design institute in Delhi. "I left my daughter (barely two years old then) with my husband who has been a huge support, and shuttled back and forth between Mumbai and Delhi to ensure my business was stable. But it helped: that education opened up a new world of fashion for me," she says.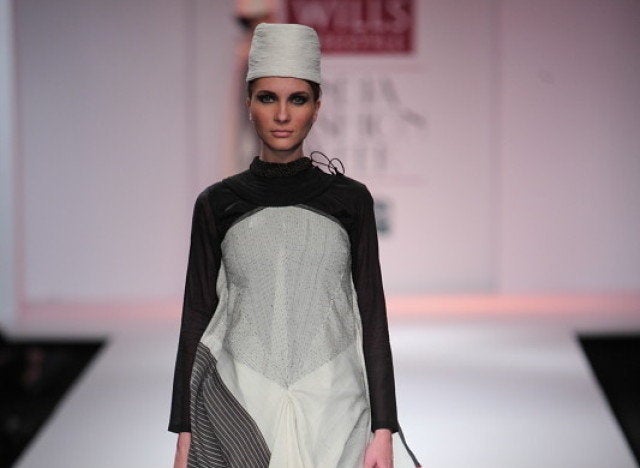 Shadangule then decided to explore her roots further, instead of running away from them as she had. Having grown up with Chanderi fabric, she started combing the country for local textiles. "There is so much culture and craft in our country – it cannot be explored within one single lifetime," she says. "As a designer, I want provide the global platform that our craftsmen deserve to showcase their work."
Shadangule usually lives with her artisans when they are working on the fabrics she plans to use. She says she can see weavers breathing life and soul into a fabric as they develop it. "Everything they create, every yarn they weave has an emotional bonding. It is this emotional touch that gives me life to create outfits out of these fabrics. Through this I am not only giving clients a beautiful outfit, but they can sense the feel, the beauty the elegance that the fabric adds because of its emotional connection to our country's handiwork."
As another year rolls by, Shadangule quietly moves on with her work, trusting her gut instinct for design and fabrics. She has never forgotten the hardships she's had to face. "A day or two without food was not of concern – in fact I would not even realise that I had not eaten many a times," she remembers.
Popular in the Community