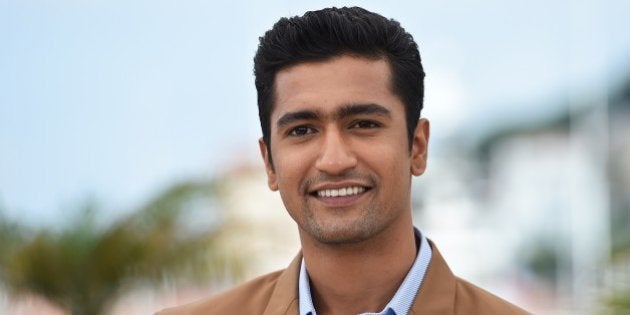 Sometime in the first half of 2011, spent by Vicky Kaushal working as an assistant director on the sets of Anurag Kashyap's Gangs Of Wasseypur (2012), he faced the camera for the first time.
"I was asked to give the clap for the scene for the first time," he recalls. "I remember I was so afraid that Rajeev sir [Rajeev Ravi, the film's cinematographer] would yell at me for messing it up that I practiced saying the scene number, shot number, as well as all the things that would follow — light, sound rolling… those things — many times before coming out on set."
Although his third film — Mozez Singh's Zubaan — releases on Friday, the 27-year-old still has the same sense of unbridled eager-beaver-ness. Kaushal, the son of veteran action director Shyam Kaushal (often credited as Sham Kaushal), has been enjoying a wave of praise for his work in Neeraj Ghaywan's Masaan (2015), which has fetched him a number of 'best debut' awards in the past few months, with impassioned editorials condemning certain awards shows that ignored him for the award. This, despite the fact that Masaan wasn't even actually his debut — his first experience in front of the camera was when he flew to Ludhiana in November 2011 to do a small role in Sameer Sharma's Luv Shuv Tey Chicken Khurana (2012). Between that and Masaan, he also appeared in Vasan Bala's experimental short Geek Out (2013).
However, he considers Zubaan — a coming-of-age musical co-starring Sarah-Jane Dias and Manish Choudhary — as his true debut. "I'd finished shooting for it before I even started Masaan," he says, during a conversation at the office of Sikhya Entertainment, which has co-produced the film. He's dressed casually, in a faded t-shirt and distressed jeans, and is waiting eagerly for a Subway sandwich delivery that is taking far too long to arrive. "It was the first time I faced the camera everyday, sometimes for 10 hours a day. I could actually feel like I was getting polished and sculpted."
Zubaan had its world premiere in October last year, opening the 20th Busan International Film Festival in South Korea. There, Singh picked up the Rising Director Asia Star Award and the film received favourable reviews from the likes of Variety, whose chief film critic Justin Chang called Kaushal "a charismatic, naturally engaging talent". He plays Dilsher, a young man with a stutter who abandons a life of singing kirtans in Gurdaspur, Punjab, to move to the city and model himself after real-estate magnate Gurcharan Sikand (Choudhary).
"Since I'm Punjabi, getting the dialect right wasn't a problem," he says. "But I had to work hard on the stutter." Kaushal consulted a speech therapist in Pune to learn how to stammer naturally. "The pressure to do well, as a first-time lead in a film made by a debutant director, was enormous."
Kaushal has had to get to this point the hard way, despite his father being an industry veteran who'd have meetings with directors at home over aaloo ke parathe (which he would enthusiastically eavesdrop upon). His father, who worked tirelessly on several Hindi films from the late '80s to now (including Zubaan, marking the first time father and son have worked together), dreamt that his son would take up a stable profession and settle down perhaps in the United States, where he could join him after retirement.
But Kaushal Jr was having none of that. He yearned to be part of the movies, initially, as an action director, like his father. Unfortunately for him, he scored well in his exams, and found himself studying for an engineering degree electronics and telecommunications in Mumbai's Rajiv Gandhi Institute of Technology. "I was very shy and lanky at the time," he says, as though his shyness has completely disappeared now (it hasn't). "But I'd always act in plays during annual day every year and that liberated me because it gave me the opportunity to be completely besharam [shameless]."
Growing up as the son of an action director, who would often risk his neck for his job, has taught him that the industry isn't just about glamour. He doesn't take his current status lightly, nor does he want to become deluded by success.
Three years into his degree, he'd realised that he enjoyed said shamelessness a little too much; also, an industrial visit from college to an IT company had removed any latent desires to conquer the corporate world. When he appeared for his first-ever job interview, during campus placements, he treated it as an audition — a chance to play an Amol Palekar-like character. "I'd heard that they didn't really care so much about technical knowledge; they basically looked at your confidence," he says, with an impish grin. "So I just mugged up this fundoo dialogue from this episode of Prison Break — from a similar situation — and delivered that there."
True to script, Kaushal actually got that job, and used it as an opportunity to tell his father that even with this in hand, he'd rather attempt to struggle now as an actor so that he'd have no regrets later on. His father told him: "If this is your true calling, and not just because I'm your father, go ahead, I'll support you."
Despite this assurance, his ascent was decidedly uphill. After a stint at Kishore Namit's acting academy, he assisted Kashyap so that he could understand and participate in every aspect of filmmaking. Then, he dove into the world of theatre, doing everything from backstage and announcements to stand-ins and, eventually, his first real role in Manav Kaul's Laal Pencil. He also spent two years going for various kinds of auditions, often to make it to the final two or three candidates but hardly ever the final choice.
"My dad's only contribution was providing me with a place to stay and ensuring that I had food to eat while I was struggling, nothing else," he says. "I was luckier than so many people who come from outside Bombay and struggle to make rent."
Now, as he awaits the reaction to Zubaan, which is much more conventional than Masaan, audiences can also look forward to seeing him next in Anurag Kashyap's crime drama Raman Raghav 2.0 and Sameer Sharma's romantic comedy Manmarziyan. "I care only about two things: script and my connection with the director," he says, when asked about what kind of roles he is looking to play. "If these two conditions are satisfied, then genre, budget etc… these things don't matter."
Growing up as the son of an action director, who would often risk his neck for his job, has taught him that the industry isn't just about glamour. He doesn't take his current status lightly, nor does he want to become deluded by success. "I'd like to be myself from Masaan and Zubaan forever," he says. "That's the only way I'll maintain my craft."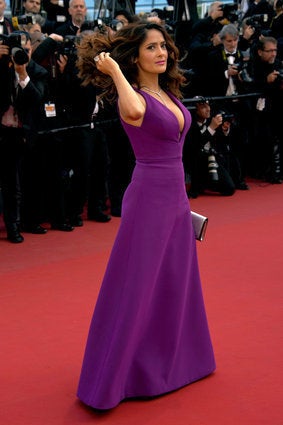 Cannes red carpet 2015