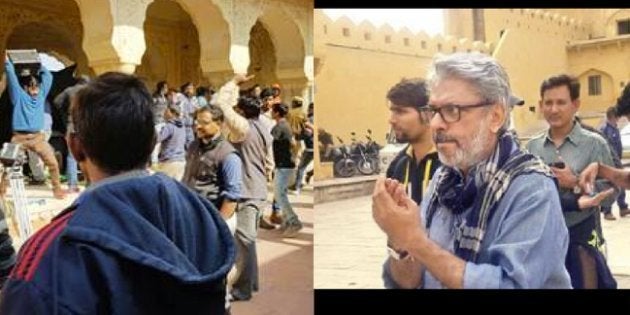 Filmmaker Sanjay Leela Bhansali was attacked on the sets of his film "Padmavati" in Jaipur by a bunch of protesters on Friday who alleged that the film shows the celebrated Rajput queen in poor light.
A video shows how a bunch of men entered the sets and attacked the filmmaker, slapping him and pulling his hair. They kept hurling abuses while attacking the 'Padmavati' set.
Activists of a Rajput organisation, Shree Rajput Karni Sena, protested and misbehaved with the crew of Bhansali's upcoming film. They also damaged some cameras and other equipment, forcing Bhansali to stop shooting, say reports.
"We had earlier requested him (Bhansali) to show us the script which he did not do. We are against distorting of historical facts and we know that he has distorted historical facts," Vivek Singh of Karni Sena told IANS.
"We will only allow him to shoot after we see the script," Singh said.
"Padmavati" is based on the story of Queen Padmini, who famously refused to submit to emperor Alauddin Khilji when he arrived at the Chittorgarh fort with his army and killed herself along with scores of other women before he could storm the fort.
Watch the video of the protesters attacking the set here:
Actors Ranveer Singh, Deepika Padukone and Shahid Kapoor star in the film.
The protesters alleged that the film has love scenes between Queen Padmini and Alauddin Khilji. The protesters said they had asked Bhansali to delete such scenes in the film if any.
Bhansali, whose 2015 release "Bajirao Mastani" was also criticised by a section of the society for "distorting" history.
Around 12 p.m. some activists of Karni Sena gathered there and started to protest. They even mishandled and misbehaved with Bhansali and his other crew members. There was a complete chaos for some time and Bhansali had to stop shooting.Police had a tough time in controlling the situation.
The Jaipur police has been quoted by the Press Trust of India as saying that Bhansali has decided to stop filming in the area. "The filmmakers have assured that they will not shoot here and will pack up," senior police officer Anshuman Bhomia told PTI.
(With inputs from Agencies)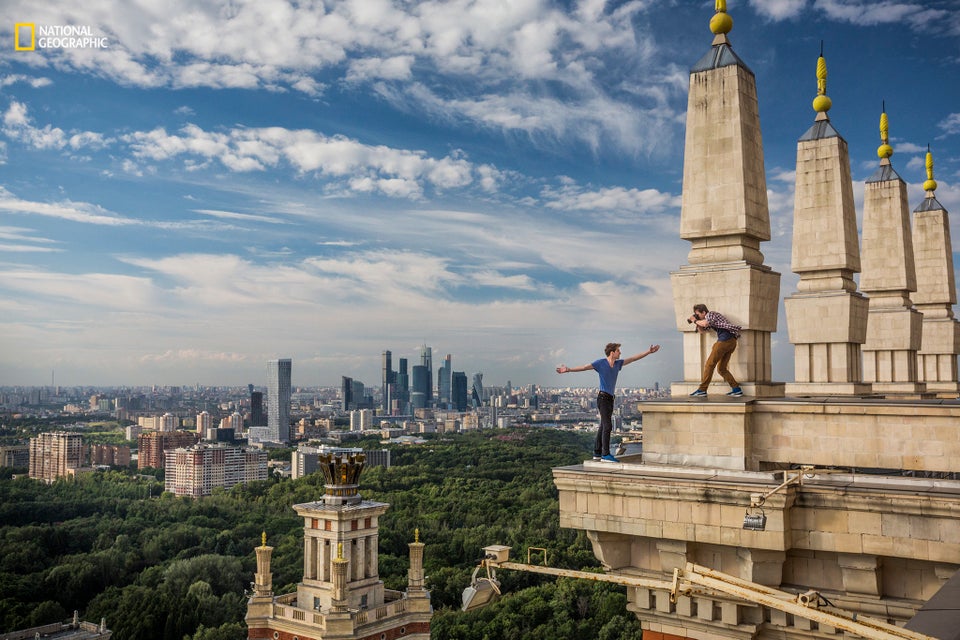 7 Incredible Pictures From National Geographic's Best Photos Of 2016