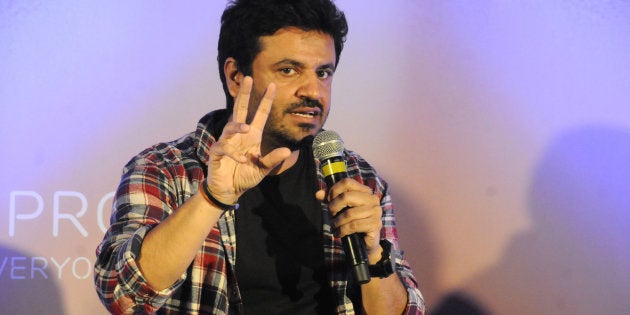 Two days after HuffPost India published a detailed account of a survivor who was sexually assaulted by Queen director Vikas Bahl in 2015, a Mid-day report says that Amazon Prime Video has dropped Bahl from a show he was to direct for the company.
The show in question was a reboot of an Australian series which involved couples spicing up their sex lives. The show was being produced by Monozygotic Solutions, a company run by Raghu Ram and Rajiv Lakshman, best-known for the show MTV Roadies.
The report said, quoting an anonymous source, that the show "was scheduled to roll by year-end. But with the latest controversy, Amazon wouldn't be comfortable backing it with Vikas on board. The production house has discussed the matter with Amazon, and will soon start scouting for another director".
Lakshman told HuffPost India that "Amazon would be the right people to comment on this".
HuffPost India reached out to Amazon Prime Video's India head Gaurav Gandhi and head of creative development Aparna Purohit. Their response was that, "Amazon Prime Video have nothing to announce at the moment".
Meanwhile, the Mid-day report also suggested that Bahl would be kept out of the promotions of Hrithik Roshan's upcoming film, Super 30, that he has directed.
The film's producer Sajid Nadiadwala hasn't yet commented on the allegations against Bahl.
Roshan said on Monday that it is impossible for him to work with someone if they are guilty of such "grave misconduct", and that he has asked the producers of Super 30 to take stock of the facts and take a harsh stand if need be.
Two days after HuffPost India's report was published, most Bollywood actors, directors and producers, barring a few honourable exceptions, have been maintaining a studied silence about the serious allegations against Bahl, best known for directing 2014's Queen.
Popular in the Community