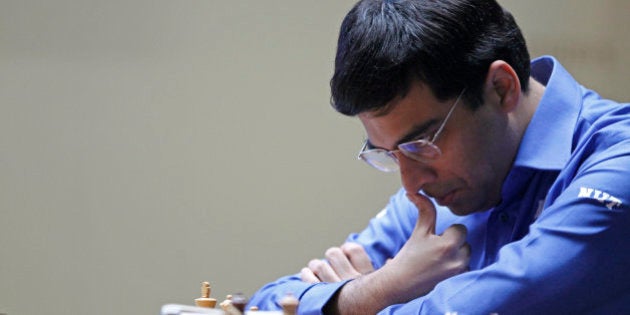 When chess grandmaster Viswanathan Anand first started getting congratulatory messages on April 1 about a minor planet being named after him, he was sure that someone was pulling an April Fool prank on him. But when he opened the NASA website to check for himself, it looked fairly real. There was a planet named '4538 Vishyanand'.
This minor planet, located roughly between the orbits of Mars and Jupiter, was named by Michael Rudenko, a staff member of the Minor Planet Center and a chess buff. "The idea of naming a minor planet after Anand was entirely my own. After careful consideration I selected him because in addition to being a great chess player, he is also a gentleman and an astronomy enthusiast," Rudenko told The New Indian Express.
Anand, of course, is happy and amused at the development. "Aruna, my wife, jokes sometimes that I seem to be from some other planet," he told Mint. "And now it turns out to be actually true," he laughed.