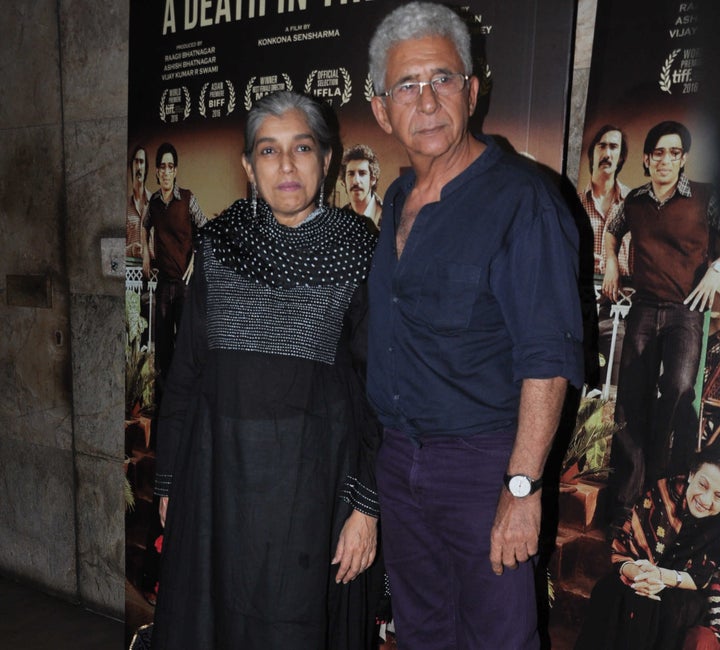 Over 600 theatre artists from across the country on Thursday signed a statement calling on fellow citizens not to vote for the BJP and its allies in the upcoming general elections.
The signatories include Naseeruddin Shah, Ratna Pathak Shah, and names like Anurag Kashyap, Konkona Sen Sharma, Lillete Dubey and Manav Kaul who are also known for their work in Bollywood.
In their statement, the theatre artists call on citizens to vote for love, compassion, equality and social justice and call for an end to the hatred that "has seeped into our daily fabric."
They say the BJP "has given free rein to Hindutva goons to indulge in the politics of hate and violence."
Referring to Prime Minister Narendra Modi, the statement says, "The man who was portrayed as the saviour of the nation five years ago has destroyed the livelihoods of millions through his policies."
"A democracy cannot function without questioning, debate, and a vibrant opposition. All this is being concertedly eroded by the current government," the statement said.
Like in statements that have come before it, the artistes called these elections crucial and asks people to vote wisely.
Just this week, Arundhati Roy, Anand Teltumbde, Nayantara Sahgal and Romila Thapar were among 210 writers who released a statement asking people to vote against "hate politics".
In their statement, the theatre artists urge, "Vote for secular democratic, inclusive India. Vote for the freedom to dream. Vote wisely."
You can read the full statement here.