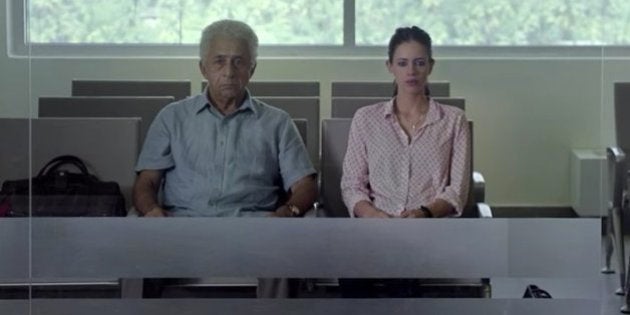 Anu Menon's Waiting is a film about an unlikely bond that develops between a retired professor, Shiv Nataraj (Naseeruddin Shah), and a young I-want-to-say-digital-ad-executive (?), Tara Kapoor (Kalki Koechlin).
Okay, no, scratch that: Waiting is a film about two people at different stages of their lives, dealing with the same problem. Tara's husband Rajat Deshpande (Arjun Mathur, in yet another goody-two-shoes cameo), who works for a multinational tech firm with the most utterly generic name of all time (SciTech), is in a coma following an accident during a work trip to Kochi. She, having just appeared in an 'important' YouTube video, naturally flies down to the southern state, where her husband is fighting for life in the ICU of a swank hospital.
While Tara and Rajat are newly married, Shiv has been with his wife Pankaja (Suhasini Maniratnam), who is also in a coma following a stroke, for 40 years. Needless to say, Shiv and Tara are poles apart. She is impulsive, as is evident from the way she jumps to conclusions and alienates friends. He is calm and methodical, as we can gather from his tendency to read all the medical literature that is relevant to his wife's condition.
As a viewing experience, Waiting is refreshingly restrained when compared to most other Hindi films. It struck me as a cross between Lost In Translation (2003) and The Descendants (2011).
Waiting is also about the different hues of friendship that exist, and how they change over time. Tara's Mumbai existence, filled with 30-somethings clutching desperately to an extended adolescence whilst embracing the me-first well-being mania that comes with traditional adulthood, is sometimes exaggerated, but rings true. Her best friend Ishita (a very funny Ratnabali Bhattacharjee) advises her to chant her way through this difficult period, to make up for not being able to fly down to Kochi right away. Another friend, who was devastated when he heard the news, calls her several times, but gives up after a point and is never seen or heard of again. This occurrence would've been unbelievable in any other context, but having lived in Mumbai for 22 years, I wouldn't dismiss it right away.
Meanwhile, the only people in Shiv's life seem to be kindly neighbours who provide him with tiffin meals (which he is prone to wasting). I found this harder to believe. What happened to all his friends at the club, with whom he used to watch cricket matches? Did his wife not have any friends? Did they not have any friends? What about ex-students?
As a viewing experience, Waiting is refreshingly restrained when compared to most other Hindi films. It struck me as a cross between Lost In Translation (2003) and The Descendants (2011). With the latter, aside from thematic elements, it appears to share certain aesthetic choices, such as the kind of background music that is used (strums of sparse acoustic guitar, reminiscent of the bittersweet Hawaiian ukulele in the George Clooney-starrer).
The screenplay (Menon and James Ruzicka) allows the friendship between Shiv and Tara to bloom in a natural, unhurried manner. It creates genuine moments of warmth that are, thankfully, almost never cloying. There were times I found the dialogue writing a tad literal such as when he explains, verbatim, the different stages of grief to her, as though it's a concept she'd have never heard of in her life. Girish (Rajeev Ravindranathan), Rajat's overeager colleague who has been sent by the company to 'make sure Tara madam is okay', sticks out like a sore thumb in a film like this — his performance is so caricature-ish that I could practically hear a laughter track every time he entered the frame.
Meanwhile, the talented Rajat Kapoor, who plays the doctor treating both their cases, delivers a surprisingly listless performance. Often, you feel that he is merely reciting his lines somewhat dispassionately (with diction slipping every now and then), and as a result his character — an important one in a story like this — leaves a lesser impact than one would expect.
No such problems from the lead duo, thankfully. Koechlin is in her element, playing a foul-mouthed, impulsive girl who is forced to confront her own shallowness. It's a performance that's competent, not extraordinary; you can see Koechlin playing Tara in every frame, not being her.
That burden is borne by Shah, who turns in a cracker of a performance, perhaps his best in years (at least since 2014's Dedh Ishqiya). After a string of mediocre, just-make-sure-the-cheque-clears turns, the veteran makes the most of an age-appropriate role of a man who is confounded and terrified not so much by the idea of loneliness as much as a lack of purpose. An outburst in a parking lot is perfectly pitched. His body language appears extremely believable. This is the only version of Naseer I ever want to see, at the very least.
In the end, Waiting is a film about hope, even in the face of impossible odds. Despite a few niggles here and there, it succeeds by choosing subtlety over melodrama, and understatement over pompous declarations, even in the face of predictability. For a Hinglish film about life, death, and friendship, that's no small achievement.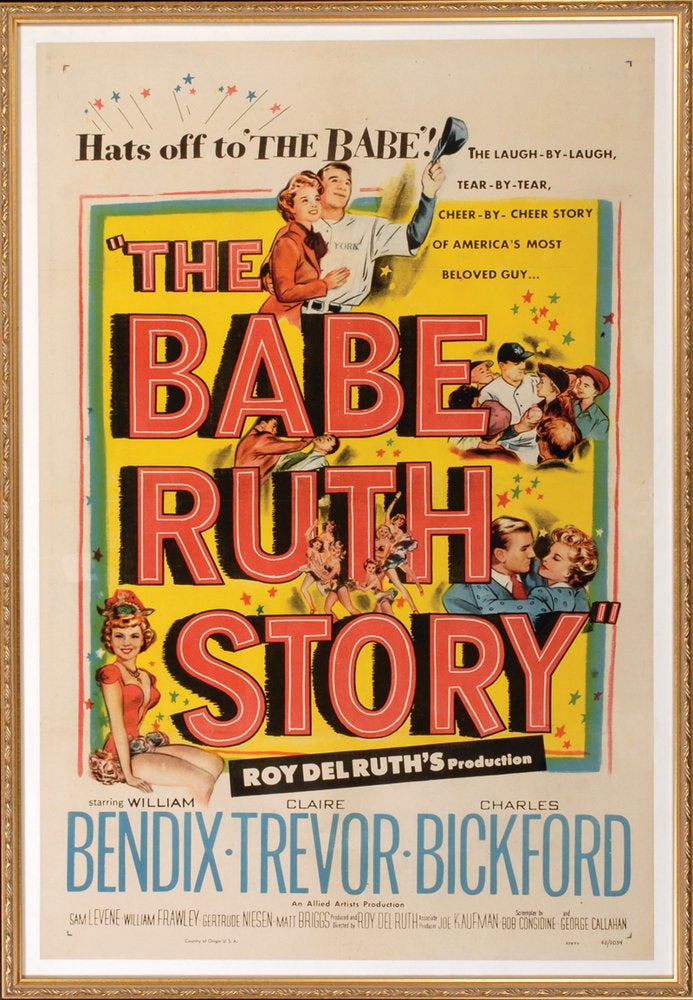 10 Inexcusable Inaccuracies in Biopics
Popular in the Community