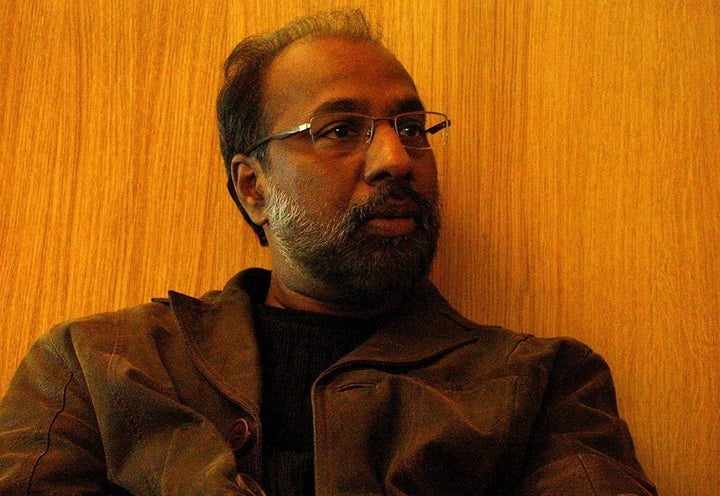 Tamil poet Rudhramoorthy Cheran is known for his powerful verses that bring to life the horror and trauma of the 26-year-long civil war fought between the Sri Lankan government and Tamil rebels. But even the titles of his poetry collections can tell a story.
His first book Irandaam Suriya Uthayam (The second sunrise), was published in 1982, a year after a Sinhalese mob burned down the Jaffna public library, destroying thousands of rare books and manuscripts.
In July 1983, Tamil separatists ambushed a military convoy, killing 13 soldiers. Over the next few days, the island nation witnessed an anti-Tamil pogrom, leading to the massacre and exile of thousands. Cheran's Yaman (God of Death) was published in 1984 and Kanal Vari (Songs of the sea shore) in 1989.
His next book, published in 1990, when the second phase of the war began, was called Elumbukoodugalin Oorvalam (The procession of the skeletons) and was followed by Erinthu Kondirukkum Neram(In the time of burning) in 1993.
""It is, in a sense, a closure. We have lost tens of thousands of lives. Without a closure, how could we think of reconciliation?""
The Eelam war ended in 2009 after the Sri Lankan government killed Liberation Tigers of Tamil Eelam (LTTE) chief Velupillai Prabhakaran. Cheran's poetry collection published in 2011 was titled Kaadaatru (A ritual to mollify the cremation ground).
"It is, in a sense, a closure. We have lost tens of thousands of lives. Without a closure, how could we think of reconciliation?" asked Cheran, in a recent conversation.
"The titles themselves convey the trajectory of civil war. In retrospect, when I look at the titles of my collections, it looks like I have captured the entire history of the civil war in Sri Lanka but not as a historian. I have done it as someone deeply involved and as an independent writer," he said.
A poetry anthology he co-edited in 1985 was titled Maranathul vaazhvom (we live amidst death).
Yaman, he says, is a chronicle of a genocide foretold and Kaadaatru was about the genocide itself.
For the title of his latest collection of poems, Agnar, Cheran read all 2,381 poems in the ancient Sangam literature—he was looking for a word that would communicate the trauma of a society that had lived through war.
"I cannot believe that a language as rich as Tamil had no word for the post-war trauma of a society, both collective and individual. Sangam literature had the answer. There are, in fact, different types of Agnar," he said.
Agnar has just been published by Kalachuvadu Publications along with another poetry collection, Thinai Mayakkam Allathu Nenjodu Kilarthal(Blurred genes).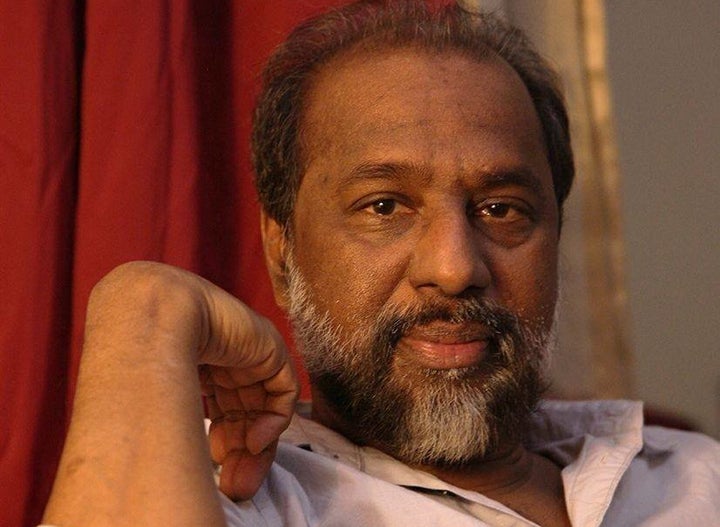 Born in Alaveddy near Jaffna in 1960, Cheran shifted to Canada in 1993, where he teaches at the department of sociology at University of Windsor in Ontario. He recently began offering a course in genocide at the university. His poetry has been translated into over 20 Indian and international languages including Spanish, Japanese, Arabic, Swedish, Bengali and Kannada.
MA Nuhman, a senior writer and Tamil scholar in Sri Lanka, calls Cheran the foremost of the children produced by war. His poems are powerful and gut-wrenching accounts of voices lost in the din of violence.
In an apparent reference to the poignant photograph of Balachandran (Prabhakaran's 12-year-old son) in which he was seen eating a biscuit before being killed, Cheran writes this in Agnar:
Handing a handful of rice (or a biscuit)
To a child crying in hunger
And then severe its head?
In Myanmar, Sri Lanka, Vietnam, Congo,
Kashmir, Yemen, Palestine, El Salvador…
(translated by Geetha Sukumaran and Anushiya Ramasamy)
"Anushiya Ramasamy and I began these translations recently. We translate helplessly, carrying the images of the dead, giving them words in another language. Most times, we are weary of trying to find in the thesaurus, words for trauma, trial and blood. Sometimes we forget whose memories we are writing about—Cheran's personal narratives and lost loves—or our own thoughts mired in his words," Sukumaran said.
Cheran's Aiyo vividly—and almost matter-of-factly—captures one of the many sordid tales of violence unleashed by the Indian Peace Keeping Force on Tamils in Sri Lanka.
Clandestinely, in the ecstasy of desire –
I know the chapter of death
The woman who tried to flee
The child slapped the face
From the corner of his mouth –
As it fell on the dirty boot,
In a single sweep of hands
He snatched, threw the child
(translated by Geetha Sukumaran and Anushiya Ramasamy)
The war may be over in name, but the violence and trauma live on.
"The progression is not over yet," said Cheran. "The trajectory continues and so does my poetry. The images might change; they would reflect the changes in the trajectory".
In the 1980s, he used metaphors of blood and wounded land. "The blood was uncensored then, now it is censored".
Both Agnar and Thinai Mayakkam, published in 2018, reflect the changes in this trajectory. The latter, says the poet, is partly autobiographical and raises fundamental questions on morality. "How can one be a good writer without having questions on morality?" he asks.
The writer says he is not in agreement with blaming the LTTE for what happened in Sri Lanka. "Where did LTTE come from, if not from within us, from within the Tamil society in Sri Lanka? I think the entire Eelam Tamil community is responsible for whatever had happened in Sri Lanka. The society has a collective responsibility. Writers and artists have a moral responsibility. Thinai Mayakkam deals with that question."
""You cannot call poetry travelling over 30-35 years as war poetry. It has historical trajectory, it is poetry of resistance, it is culmination of genocide.""
Sukumaran, a senior Tamil poet and writer who has followed Sri Lankan poetry closely, said that he considered Cheran's the most important voice in Eelam poetry.
"The verse Saambal Pootha Therukkalilirunthu ezhunthu varuga (Rise and come from the ash-laden streets) in Irandaam Suriya Uthayam captured the public imagination in such a big way that it was printed on pamphlets."
Cheran's poetry, said Sukumaran, transformed as the war progressed.
"It transformed into the voice of the entire humanity. I consider this the most important contribution of Cheran to Tamil literature—he expressed the common human voice in his poetry. It reflects the most fundamental principle of Tamil life: Yaadhum oore, yaavarum kelir (To us, all towns are our own, everyone our kin, from Sangam literature).
Cheran is clear that he doesn't want to be limited by being defined as a war poet.
"You cannot call poetry travelling over 30-35 years as war poetry. It has historical trajectory, it is poetry of resistance, it is culmination of genocide. It is also poetry of apocalypse. How can you classify someone like Elie Wiesel as a war poet?"
He is also convinced that while the war may have ended, the battle is far from over.
"It is a defeat for those who see it in complete nationalist perspective. The fire for liberation will continue to burn. Militant politics might have been defeated by there is still space for civic politics. It will take time, it requires commitment and it needs radical kind of democracy. I don't know when but it is bound to happen."