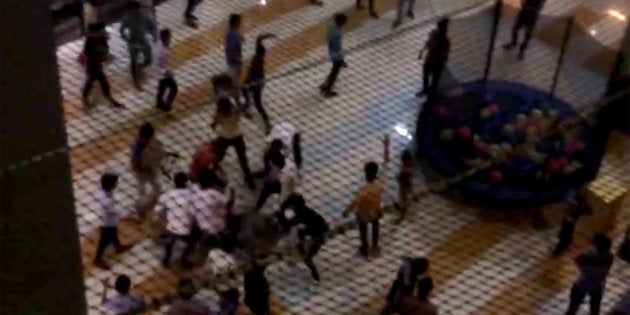 Earlier in the day a video was doing the rounds of social media about of a raging mob beating an African national in Greater Noida's Ansal Plaza. Now the victim in the video, who was getting beaten up, has said that no one came to help him.
In what reflects the sad state of empathy in our society, 21-year-old Enduranca Amalawa told NDTV, "We kept crying for help, but no one came, not even the security marshals. I was running but they followed me and attacked me."
He told the news channel that his brother Precious Amalawa had hidden himself in a changing room, but the door was broken down by the attackers and he was beaten with sharp objects.
Amalawa was beaten, punched and kicked and even hit with steal dustbins and sustained injuries.
While now the Uttar Pradesh government has been alerted about the several incidents of attacks on students from African countries, the Association of African Students in India put out a warning on their Facebook page asking people not to step out of their homes.
There were around four to five incidents of assault on African nations on Monday evening, one of which took place in Ansal Plaza.
ANI quoted a Nigerian student as saying, "We don't know why we were assaulted; the mob hit us with rods, bricks and knives. We asked the people around for help, but not one called the police. Even our college did not help."
Another Nigerian student told ANI, "Nobody tried to assist us or tried to help. Before also in my society people used to say that we should leave this country. I have no words for people like this," said another Nigerian national.
The report also quoted president of the Association of African students Samuel Jack as saying, "I think this is barbaric and highly racial motivated attack towards the African students in India. What has happened is false perception and false ideology about African people. We are accused of abductions and murder.. It is a hate crime towards us. We are in touch with the African Union chairperson. We are going to give a detail report and also in touch with the local African media so that we can give information."
These incidents have revealed the inherent biases of our society where the so called outsiders are often blamed for anything that happens and even face persecution.
This time, this outrage towards students from African countries are being attacked because of the death of a teenage resident of Greater Noida's NSG Black Cats Enclave because suspected drug overdose. Five Nigerian students living in the neighbourhood were first suspected to have indulged in cannibalism when the boy went missing. Later when the boy turned up, disoriented, it was suspected that these very neighbours must have given him the drugs.
In a protest in Greater Noida on Monday, more than a 100 locals demanded that all students from African countries should vacate their homes. Later things took a violent turn with several separate incidents of attacks in the same evening.
Reports suggest that five persons were arrested for assaults on four Nigerian nationals.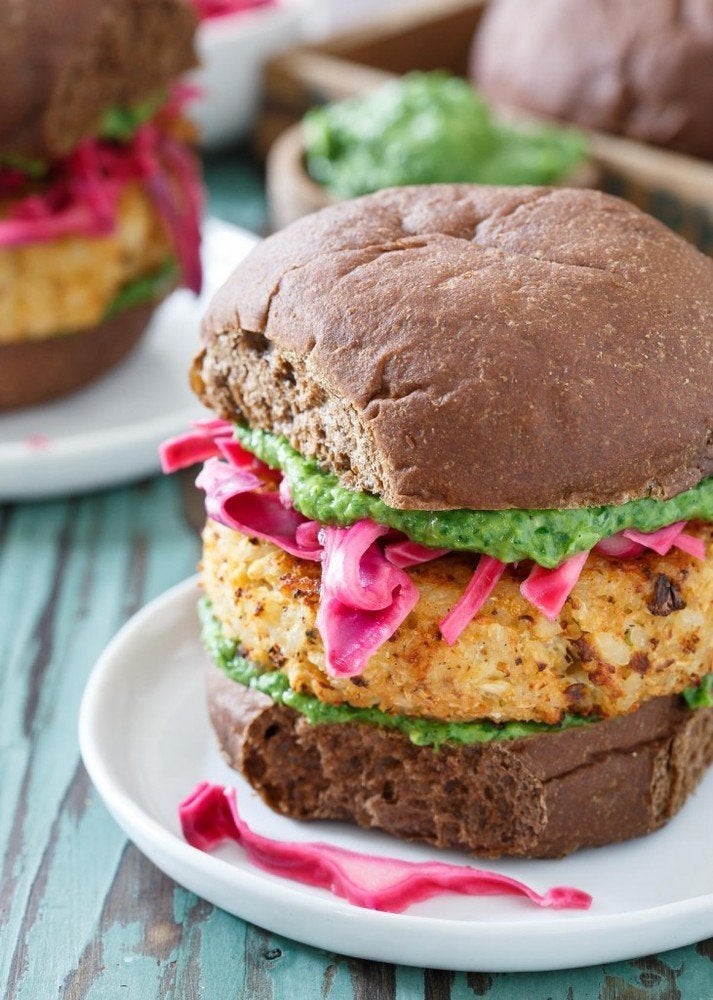 Burger Recipes
Popular in the Community