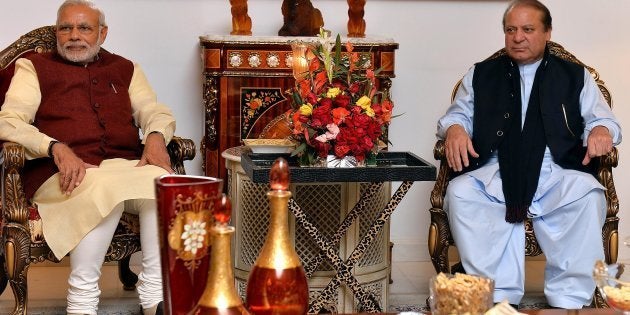 Islamabad, Pakistan, Oct. 5: Asserting that his country wants peace and not war, Prime Minister Nawaz Sharif on Wednesday said that Pakistan has done everything to bring India to the dialogue table but New Delhi did not let that happen.
Addressing a joint session of Parliament to discuss the Indian aggression at the Line of Control (LoC) as well as foreign policy matters after India pledged to "isolate Pakistan", Prime Minister Sharif said, "We have done everything to make India come to the dialogue table, but India did not let it happen. Our efforts were thwarted over and over again."
"We want peace, we are against war," the Dawn quoted him as saying.
The Prime Minister alleged that the Kashmiri youth have taken it upon themselves to carry on the "movement of freedom against Indian aggression and atrocities".
He insisted that the world powers need to ensure that UN resolutions on Kashmir should be implemented in letter and spirit.
Speaking about India's accusations about Pakistan's involvement in the terror attack at an army base camp in Uri, Jammu and Kashmir, Sharif said, "Without any investigation within a few hours India blamed Pakistan for the attack. Through this one can see what India's motives are."
He also spoke about the 'surgical strikes' carried out by the Indian Army across the Line of Control (LoC), saying, "On September 28, India's ceasefire violation resulted in the death of our two soldiers. It was befittingly responded and was conveyed that Pakistan Army is fully capable to respond to any aggression."
Apparently responding to Indian Prime Minister Narendra Modi's statement that both nations should battle to eradicate poverty, Sharif said if New Delhi wants Islamabad to fight them to end poverty then the Asian neighbour should realise that "poverty cannot be ended by driving tanks on farmlands".
Addressing the nation at the backdrop of a three-day BJP conclave which in Kozhikode last month, Prime Minister Modi slammed Pakistan for exporting terrorism across the world and said, "While India exports software, Pakistan exports terrorism across the world."
"Your (Pakistani) rulers speak of fighting India for a thousand years. Today, there is such a government in Delhi that I am ready to accept your challenge... Pakistan's 'awam' (people), I want to say to you, India is ready to fight you," Prime Minister Modi had said.
"Come, if you have the courage, let's fight poverty... unemployment.illiteracy. Let us fight and see who is able to end poverty first," he added.
The relationship between the two estranged neighbours has plunged to a new low in recent times in the wake of the Uri terror attack and the subsequent surgical strikes carried out by the Indian Army along the Line of Control (LoC).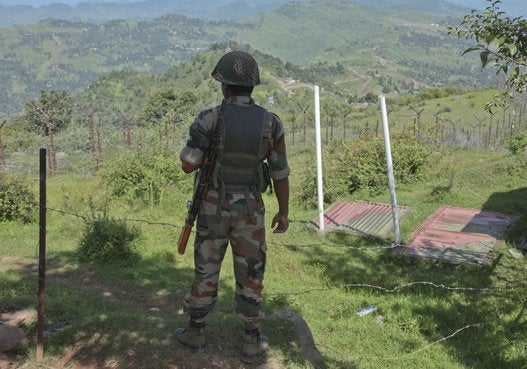 India Pakistan ceasefire violatio
Popular in the Community