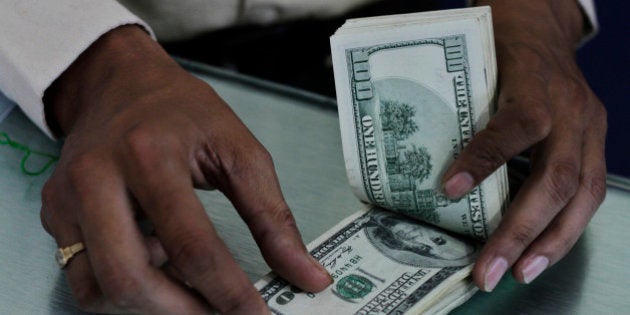 Last year, India received nearly $70 billion as remittances, the highest in the world, according to a World Bank study. After the United Arab Emirates, the second biggest source of such funds for India is the United States, where NRIs in 2014 sent nearly $11 billion to their families back home.
This July however, the Economic Times reported on Tuesday, there was an "inexplicable surge" in the reverse direction. Indians send nearly $124 million in that month--12 to 6 times more money than what's usual-- and under the head "maintenance of close relatives." Also, the money remitted in July to students studying in foreign colleges and universities rose more than six times in one year to $113.9 million.
Tax experts that the newspaper spoke to suspect the spike as an attempt to get around American tax authorities.
The US government recently passed the Foreign Account Tax Compliance Act ( FATCA) to unearth black money of US residents outside the country. On the other hand, a change of rules at the Reserve Bank of India's now allows resident Indians to invest and transfer up to $250,000 a year.
So it could be that NRIs are 'gifting' (a tax-free measure) their dollars to Indian relatives who then route it back via the relaxed RBI regulations, the tax experts told Economic Times.
Maybe it's innocent. India has an enormous number of students studying in the United States and rising costs and tuitions may be the reason. However, between 2014-2015, the number of Indian students in US only went up from 1.1 lakh in 2013-14 to 1.4 lakh in 2014-15, Michael Mullins, Consul General, US Consulate General was quoted as telling the Hindu earlier this month (in an entirely separate context).
The spectre of black money has been a deeply contentious issue in India.
The government had announced a scheme called The Black money (Undisclosed Foreign Income and Assets) and Imposition of Tax provides for tax and penalty of 120 per cent and jail term of up to 10 years for holding undisclosed foreign assets. It had also provided a 90-day compliance window--that ended on September 29-- to escape the harsh punishment by declaring the assets and paying 60 per cent tax and penalty. However the 'black money' that the government laid its hands on was far below expectations.