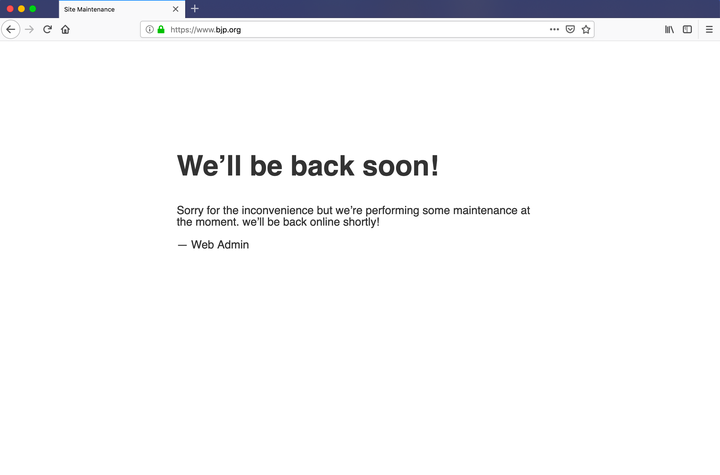 The main page of the website, according to Outlook, also had a video of muppets singing 'Bohemian Rhapsody', a song by band Queen.
No one has claimed responsibility for the alleged hack as of now.
Huffpost India could not independently verify the incident.
PTI reported that there has been no official response from the BJP about the it either.
The site remains offline with a message from the admin, which reads, "We'll be back soon! Sorry for the inconvenience but we're performing some maintenance at the moment. we'll be back online shortly!"
Meanwhile, Congress' Divya Spandana took a dig at the party and tweeted: