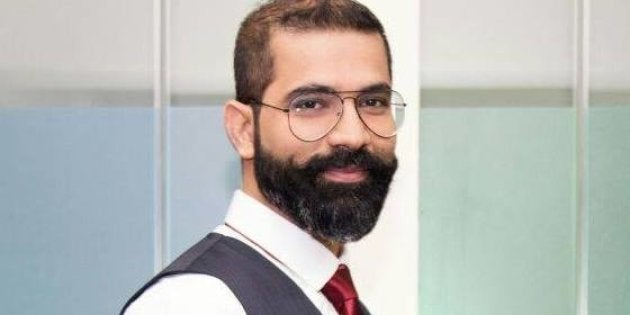 Three months after allegations of sexual harassment surfaced against The Viral Fever's (TVF) Arunabh Kumar, he stepped down as the CEO on Friday. Announcing his exit, Kumar said, "I have decided to step down as TVF CEO. A lot has happened in the last three months which has mentally and emotionally drained me. However, I have faith and confidence that eventually truth will prevail."
He shared this statement on his personal Twitter handle and Facebook page.
Weeks back, when the controversy first broke -- in the form of an anonymous blog recounting how Kumar allegedly harassed a woman employee -- TVF and Kumar himself had brusquely dismissed all allegations. Where as Nidhi Bisht of TVF initially dismissed the existence of any woman such as the one described in the blog and instead threatened to take action against the writer of the blog, Biswapati Sarkar also said the allegations were motivated and false. In fact, the company threatened to bring the person who had written the blog to 'severe justice'. Kumar himself, in an interview to Mumbai Mirror responded to other allegations of harassment that had surfaced and said, "I am a heterosexual, single man and when I find a woman sexy, I tell her she's sexy - but this is only done in my personal capacity. I compliment women in my personal space and not at the workplace. Is that wrong?"
The first response of the company reeked of arrogance.
However, in his statement yesterday, Kumar said, "We made a grave mistake, by reacting instinctively, in our first official response. While no amount of apologies can undo the mistake, I would like to again apologise from the bottom of our hearts for letting you all down."
Mirror reports that Kumar has been asked to stay away from TVF and its operations for good. He hasn't even visited the Mumbai office premises since March 14.
"The decision to keep Kumar away from TVF was taken after a senior official from hedge fund Tiger Global Management, which owns a 25% stake in the company and invested Rs 70 crore in the company in February 2016, assessed its losses, both financial and in terms of brand perception, after the sexual harassment charges surfaced," the report adds.
In 2016, Tiger Global had made an investment of $10 million (roughly Rs 66 crore) in TVF. Forbes reports, "In 2016, the company raised $10 million (around Rs 66 crore) from investment firm Tiger Global Management, thus increasing its valuation from Rs 200 crore in December 2015 to Rs 270 crore; in FY2015 it had revenues of Rs 4 crore."
The same Forbes report, filed in 2016, adds, "TVF has 15 lakh subscribers, over 130 videos on its YouTube channel, and garners an average viewership of 12 lakh per video. The company has also created five divisions—TVF Branded Entertainment, TVF Production Labs, TVF Live, TVF TV Production and TVF ONE Online Network for Entertainment, which offer services like branded content for the internet, production services, live events, television shows and web series. To reach a wider audience, TVF launched its own app, TVF Play, which lets viewers watch all their content in mobile-friendly resolution."
The report on Mirror also indicated that investors traced back the losses suffered by the company to the beating that TVF's image received following the controversy. Revealing that the company has lost Rs 8-9 crore in the past months, a source in the company told Mirror, "Our last digital release, Bisht, Please, which was expected to revamp our image, highlighting aspects such as women empowerment, safety for women at work and pay equality, tanked miserably with less than 20, 000 hits per episode in a five-episode series. The online traction used to be double that for earlier shows, Pitchers and Permanent Roommates."
It isn't difficult to see why the hits may have plummeted post the controversy, especially of their new series Bisht, Please. The first episode of Bisht, Please was uploaded on YouTube on 9 April, roughly a month after the sexual harassment controversy surfaced. The series -- it's name a pun on 'Bitch, Please' -- stars Nidhi Bisht in the lead and was pegged as TVF's foray into 'feminist' content, in want of a better word. Upon watching the a couple of episodes of the series, one can say, it's meant to be a sort of tongue-in-cheek, humorous take on the host of sexist, misogynistic forces that plague a young, urban, working woman's life. It possibly intended to lodge itself into the space for videos, ads and similar such content which seeks to speak to urban, English-speaking middle class women, and men, who take great interest in 'women empowerment' related content.
However, with the mishandling of the sexual harassment complaint, TVF laid bare how removed the individuals of the company could be in real life from what they were preaching in their content. You possibly can't point a finger at misogyny and be applauded for it, when you're yourself responsible for it. It didn't help that Bisht, who plays the titular role in the film, was one of the first to take to social media to dismiss the claims of harassment and fume at the audacity of the complainant. She later changed her tone and issued another clarification. It is evident that the public relations debacle has come in the way of TVF churning in the hits with content focussed on women and their lives.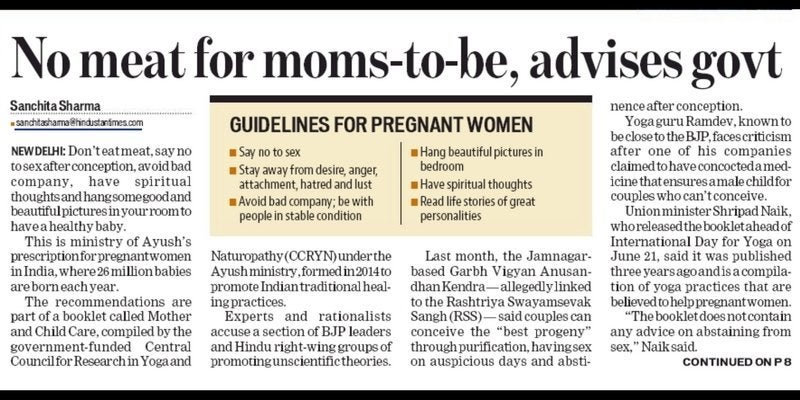 How Different Newspapers Covered The Ayush Ministry's Advice To Pregnant Women