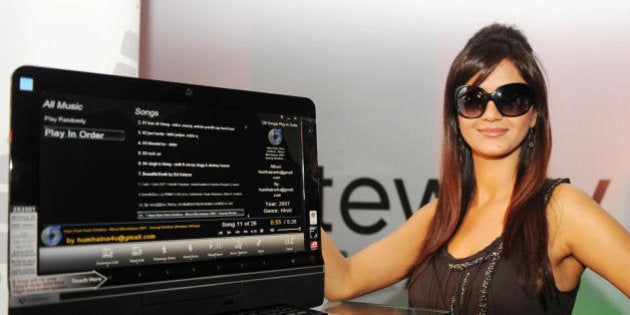 NEW DELHI — The youth in India will drive the next phase of PC growth, according to an independent study conducted by Dell India.
"When we conducted this study, no question was actually asked on brand preferences. The idea of this study was not to compare brands, or marketshare, but just to understand the user trends, behaviour and activations on the PC." said Vir Gogia Sanchit, Chief Analyst and CEO of Greyhound Research, which researches the IT and telecom sector.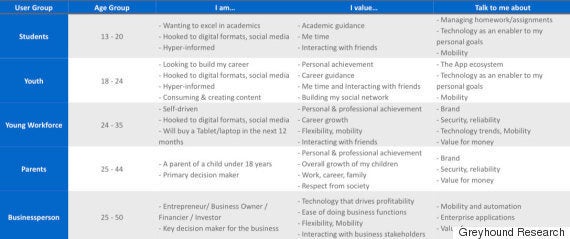 A study on India wants from of their PC.
The 'The PC Users Trends of Emerging India' survey polled 6000 citizens from 40 cities from Tier 1 to Tier 4, across five user groups broadly defined by age and sociological factors like life aspirations and purchasing capacity.
According to a recent study by MAIT and KPMG, India's PC penetration is estimated to be just 9 percent, lower than neighbouring countries like Sri Lanka, which stands at 12 percent, while China has 50 percent. The traditional desktop PC market is expected to grow at 2 percent, while the market for notebooks is expected to grow at 9 percent, according a Gartner report published in April.
Here's a list of 10 major insights we gleaned about the PC market in India from the report.
30 percent people who regularly use a PC, don't own a PC
Of the owners, 93 percent said that their go-to device was a laptop or a desktop. Tier 1 respondents consider it more important to own a PC, compared to their counterparts from Tier 4 cities.
A majority of Tier 4 families have no knowledge of how to use a PC
An overall 49 percent respondents stated that nobody in their family knew how to use a PC – 64 percent in Tier 4 compared to only 39 percent in Tier 1 cities.
East India would rather use a cybercafe
79 percent respondents in East India stated that they used a PC at cyber cafes and did not want to invest in a device - in comparison to 64 percent in North India. 58 percent of respondents from East India stated that they were hesitant as they do not understand the applications of a PC device.
Lack of awareness and poor customer service the biggest pain points for parents
Parents across India cited lack of awareness (57 percent) and poor customer service (57 percent) as reasons for not buying a PC. Lack of financing options weighed heavily on parents from Tier 4 towns like Dehradun (80 percent), Madurai (70 percent) and Mysore (70 percent). While only 10 percent of the parents from Bengaluru and Chennai stated lack of awareness, 80 percent from Kozhikode and 70 percent from Madurai said they unable to make a good purchase due to lack of knowledge.
100 percent respondents from Mumbai and Delhi say that PC is a critical need
In contrast, a good chunk of respondents from Tier 3/4 towns like Vadodara (50 percent), Agra (40 percent) and Meerut (40 percent) do not attach any importance to having a PC at home.
Chosen pockets of India are highly dependent on the PC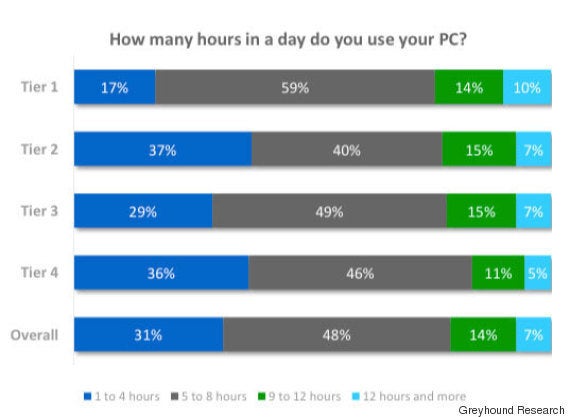 PCs are a one-stop information source for 80 percent youth in Tier 1 cities. Students in Delhi (83 percent), Mumbai (70 percent) and Bengaluru (70 percent) are highly dependent on their personal computing devices, compared to the country average of 41 percent.
62 percent students in Tier 1 cities said that they are highly dependent on PCs, while only 28 percent from Tier 4 cities said the same. In terms of usage, 50 percent of the students use it for an average of five to eight hours, students in Tier 1 cities use it for more than 9 hours a day.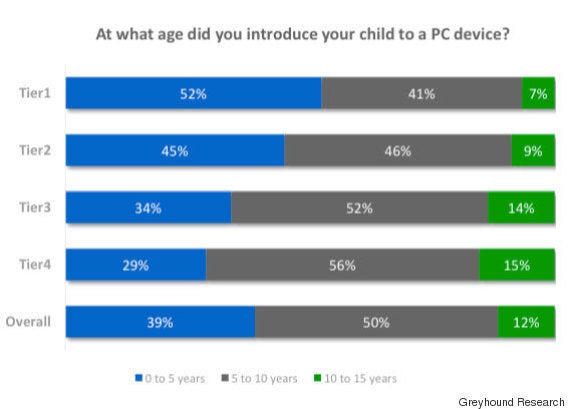 Nearly 69 percent of India's young workforce was introduced to a PC when they were aged 15 years or younger. According to the study, 53 percent Indian parents are introducing their children to a PC at young age of 5 to 10 years.
72 percent students stated that they used their PC to learn beyond what is taught in the classroom.
Most business users shun use of tablets
The tablet has yet to gain mass acceptance as a primary computing device for business owners. 97 percent people who run a business depend on their laptop and/or desktop for computing needs –only 3 percent use tablets.
Students in Tier 4 cities see a PC as an educational tool
Students in smaller towns are relatively more serious about computing – While 78 percent students in Tier-4 consider it important to use PCs to manage their classwork and only 57 percent used PCs for gaming and entertainment – this compares to 68 percent students in Tier 1 who use PCs for gaming.
Young India prefers specs over brand name
71 percent of young workforce (Indians aged between 24-35) said that they considered sturdy technical specs as a foremost priority. For a majority of them, choosing between a branded device or an affordable device was the biggest pain point.



Popular in the Community