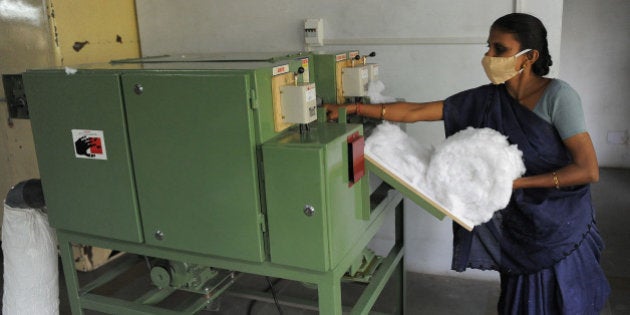 Co-authored by Tanya Sharma, author of My NGO Handbook, political commentator, researcher and columnist.
Lacking information, infrastructure, economic means, and the confidence to manage their menstrual health, many women are subjected to cultural discrimination, exposed to dangerous health risks, and lose out on economic and educational opportunities. Given the social and economic opportunity loss, policy makers and non-governmental organisations (NGOs) are increasingly recognizing this problem and implementing potential solutions in what is referred to as Menstrual Hygiene Management (MHM).
Broadly, MHM includes awareness about menstrual health, the availability of menstrual products, and the right of menstruating women to be treated without discrimination. Specifically, MHM includes the provision of comprehensive, accessible information about menstruation, private spaces like separate, safe, and hygienic girls' toilets, availability of affordable and safe menstrual products and privacy to dispose menstrual waste.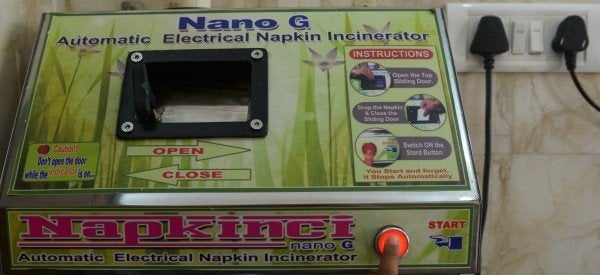 Given the high stakes, what are governments and policy makers doing to address MHM? In June 2010, the Ministry of Health and Family Welfare launched a program to provide highly subsidized sanitary napkins, under the brand "Freedays", to 15 million adolescent girls across rural India. In an effort to tackle the disposal facet of the problem, the government's Swachh Bharat Swachh Vidalaya mission encourages the construction of incinerators in schools. While these efforts are well-intended, some of them are primarily focused on the infrastructural aspect of the problem as opposed to social stigma, cultural norms, lack of awareness and economic barriers that prevent women from acting on information about menstrual health.
Cultural barriers include the infamous Chaupaddi, a practice that bars menstruating women from living in their homes, and conducting daily activities such as cooking, bathing, praying, and even touching animals and plants. Directed by aversion to dialogue about intimate subjects, rural societies have firm cultural barricades that keep women starved of information about their bodies, and the various measures they could take to manage menstruation better. Given the sensitive nature of the subject, education about MHM is also rarely or sporadically imparted in schools.
Economic constraints are another important barrier. Surviving on limited incomes, in a country where 59.2% of the population lives on less than US$2 a day, rural households cannot afford expensive menstrual products such as sanitary napkins, and tampons lest they sacrifice food and water. Given these tough economic realities, even if women are aware of their menstrual needs, they cannot afford to spend on expensive supplies. This calls for a need to develop cost-effective, sustainable menstrual hygiene supplies.
Various programs have been launched in India to address some of these challenges:
1) On the cultural front, organizations have realized the need to sensitize men along with women, as opposed to the traditional approach of educating only women about MHM. Engaging men in the dialogue is a powerful way to help break cultural taboos. In 2014, Caramdaksh, a WaterAid partner, launched a rural campaign, to provide young couples with comprehensive information about MHM over hour-long private sessions, in which both men and women could be counselled and seek information in a comfortable environment.
2) On the educational front, organizations have discovered school-sessions for young girls to be a great way to target large, receptive audiences. In 2003, an NGO called SHARP partnered with Johnson & Johnson's Stayfree to conduct educational programs in schools across India to give young girls information about menstrual health, and trial sanitary napkins.
3) And finally, on the economic front, social entrepreneurs are stepping in to create environmentally-friendly and inexpensive sanitary napkins. India's Menstrual Man, Arunachalam Muruganantham, developed an inexpensive, environmentally-friendly machine that produces partially-biodegradable sanitary napkins. Other efforts by non-profits and social entrepreneurs show that menstrual awareness, employment and ecological sustainability can all be tackled at once. The Anandi Pad, sells 100% biodegradable, inexpensive sanitary pads.
While a number of these initiatives are promising, there are systemic challenges to scaling them up across the country. For instance, while some government programs focus on awareness creation and the behavioural change aspect of MHM, because they are administered by different ministries, there is often a lack of coordination. Similarly, NGO-led efforts are also rarely harmonised. Additionally, success indicators for government programs still focus on infrastructure creation. While tracking the number of incinerators constructed in schools is a tangible and easily reportable statistic, it does not reflect the number of girls who actually have access to sanitary napkins and are using the incinerator facilities. Funding is yet another obstacle to scale.
Ultimately, it is important that MHM is prioritised by all stakeholders and the hesitation associated with talking about the subject goes away. It is a completely natural, biological process which needs to be managed effectively for ensuring the health and productivity of millions of women. There is nothing 'dirty' about it and nothing shameful either. Once we are able to bring about a change in this mindset (which is happening slowly but surely), we can equip our 355 million women with the means to experience comfortable, dignified, and healthy periods.