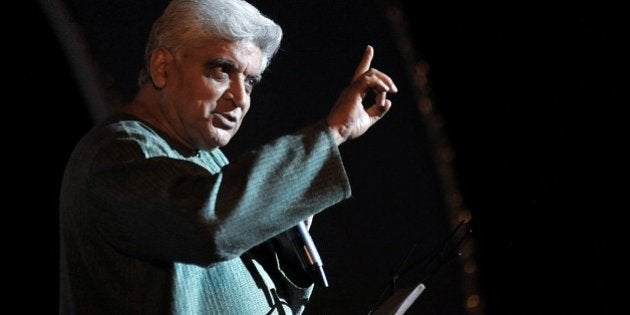 I once had the occasion to visit Javed Akhtar with a group of friends, and almost the entire evening was spent in hearing Akhtar's arguments in favour of atheism. Akhtar is a staunch and vocal atheist.
He is no doubt very convincing. Religious belief gets sanctity from numbers, he said. If I were to tell you I have a statue of Apollo in my bedroom and worship it, you would laugh. But if there were a few million people who did that, it would be serious business.
As someone born a Muslim, Akhtar sees it as his responsibility to speak up against the dogma of his own religion. It takes courage to do so.
Akhtar narrated this incident where he had given some statements on atheism that had made headlines. The prominent Muslim politician of the '90s, Syed Shahbuddin, asked Akhtar: "I hear you are no longer a Muslim?"
"Ask the Shiv Sena," Akhtar replied. "If the Shiv Sena burns my house in a riot, I am a Muslim."
It would be impossible for Akhtar to be a vociferous atheist in a Muslim majority country like, say, Pakistan. Akhtar knows this very well. He is also a staunch opponent of the Partition, of nation-states formed in the name of religion, and so on.
Perhaps Javed Akhtar cannot understand the multiple layers of ironies he's wrapping himself up in, when he makes "Bharat Mata ki jai" an issue. Akhtar said in his farewell speech in the Rajya Sabha today that chanting those words was a matter of right for every Indian.
In doing so, he was taking a dig at Hyderabad's Lok Sabha MP Asaduddin Owaisi, who said he was not mandated by the Constitution to say "Bharat Mata ki jai". Owaisi had made this comment in response to RSS chief Mohan Bhagwat, who had said today's youth had to be taught to say 'Bharat Mata ki jai'.
Javed Akhtar's larger point here was to oppose religious extremes. In doing so, he was equating people who refuse to say 'Bharat Mata ki jai' with those who lynch Muslims in the name of cow meat. Does he really believe the two are equal?
"Bharat Mata ki jai" is the oldest trick in the Hindutva playbook. Merge Indian nationalism with Hindu symbolism, ask Muslims to follow it, and if they don't, voila! Go to Pakistan!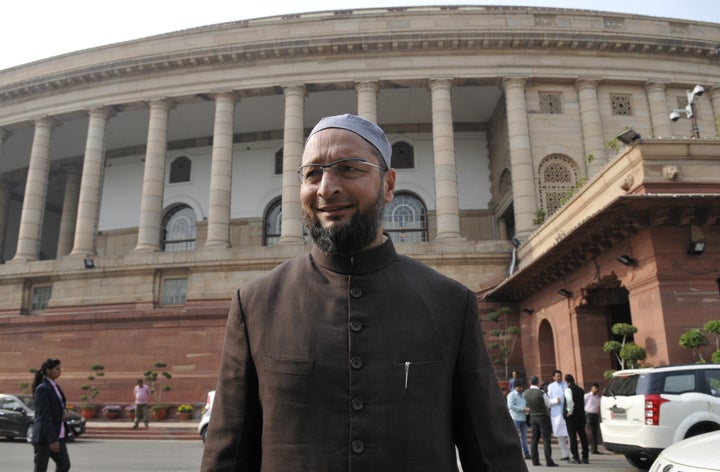 For those who don't know: Islam prohibits idol worship. Calling India a mother goddess and asking Muslims to worship her, is unacceptable to most Muslims. There is a Bharat Mata Mandir in Varanasi, one in Haridwar and a small one in Leh. The RSS has its own specific image of Bharat Mata, which is key to its politics of "cultural nationalism".
The Muslim problem with India as Mother Goddess does not prevent them from loving India, India's flag, army, Constitution, and so on. Asaduddin Owaisi tweeted Tagore's well-known views on nationalism, the key words being 'idolatry of geography':
Just as there are many paths to god, there are many paths to nation-love. But why does the atheist Javed Akhtar not see the problem with the worship of Bharat Mata? And why does someone who opposes religious fundamentalism not see a problem with jingoism?
Asaduddin Owaisi has emerged as a representative of a brand of Muslim politics that was seen to be dying in India. He is an independent Muslim politician, not one tied to a bigger party where he would just be a token Muslim in service of hollow secularism. Owaisi is not apologetic about wearing his religion on his sleeve. Why should he be? If you ask Owaisi what he is trying to do, he will tell you he's only trying to strengthen Indian democracy by making sure that Muslims don't lose their voice in it.
Yet it is Javed Akhtar and his contradictions that better personify the Indian Muslim's political dilemma. The atheist Muslim who can never be atheist enough for the Hindu majority, never be Muslim enough for Muslims, and never feel he has asserted his nationalism enough to be accepted as Indian.
It must be difficult to be Javed Akhtar.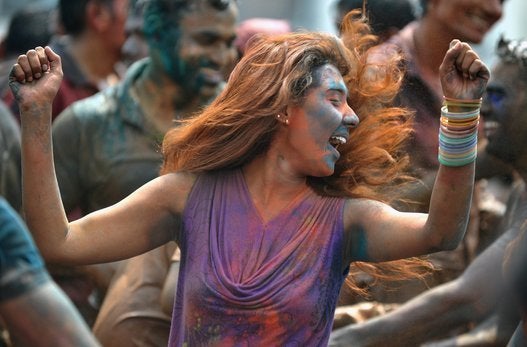 Celebrating Holi 2015