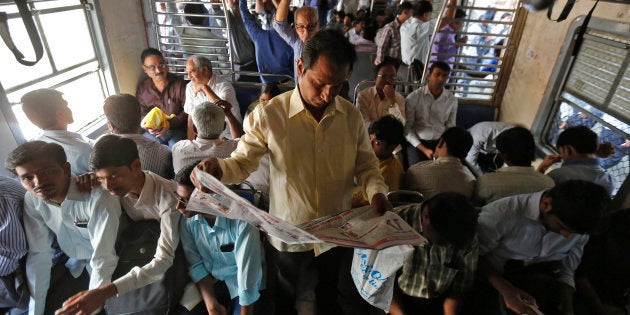 The prime minister just told a roomful of journalists that they needed to introspect on media credibility. He was speaking while giving away the prestigious Ramnath Goenka awards for excellence in journalism.
One of the winners was Akshaya Mukul. He won for his book Gita Press and the Making of Hindu India, a much-praised work, documenting the political rise of the Hindu Right. It would have been indeed rather ironic to receive that award from Narendra Modi himself. Mukul was having none of it. He explained he was honoured by the award but stayed away from the ceremony saying, "I cannot live with the idea of Modi and me in the same frame, smiling at the camera, even as he hands over the award to me."
When the prime minister is the chief guest at a journalism awards ceremony, it can send a powerful message about press freedom, when power and those who are supposed to speak truth to power share the stage together, reminding us that they are both partners in a nation's future, that even if sometimes they disagree with each other, they both understand and respect the need for free, fair and independent media. Or as an old African proverb goes, "When the right hand washes the left hand, and the left hand washes the right hand, both hands become clean."
That's washful thinking in a thin-skinned world. This is a government whose minister has made "presstitute" a perfectly acceptable word in political parlance. This is a government whose prime minister has lashed out at "news traders". Just a day before the PM's appearance at the media awards, his junior home minister Kiren Rijiju warned that the "habit of raising doubts, questioning the authorities and the police" was "not good culture". He was condemning "unnecessary doubts and questions" about the Bhopal encounter where eight SIMI operatives were gunned down after a jailbreak. In effect, he was telling the media not to do its job, to accept a government press release as fact. It is not the job of the media to be the government's stenographer.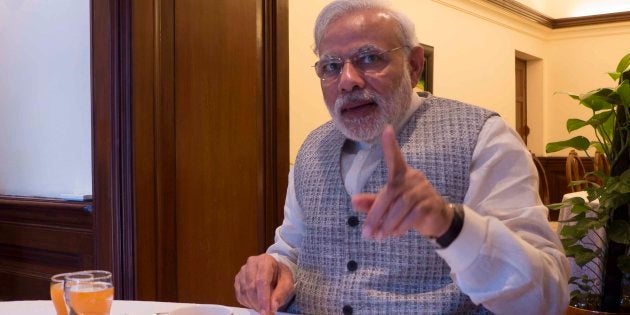 The prime minister chose not to introspect on his minister's vision for the role of the media at the awards ceremony. He harkened back to the Emergency instead, saying we should reflect on that sorry chapter over generations so "no politician is born who feels like committing such a sin". Unfortunately, such politicians are born every day. The Emergency is black mark in the history of the Congress, but politicians across the spectrum dream of having a media that would crawl when asked to bend. Or at least not raise "unnecessary doubts and questions".
Modi did not need to go all the way back to the Emergency to remember the challenges faced by media in India. Just this year, Neha Dixit wrote a five-part cover story for Outlook on how RSS affiliates were trying to "Hindu-ize" tribal girls from the Northeast, and alleged that child rights laws were flouted along the way. The state government could have investigated the allegations (and deemed them incorrect). Instead, the Assam Assistant Attorney General filed an FIR against Outlook and within days Outlook lost its editor-in-chief.
The latest annual World Press Freedom Index ranks India at 133 among 180 countries. It's a marginal improvement from 136 in 2015 but nothing to brag about. "Prime Minister Narendra Modi seems indifferent to these threats and problems, and there is no mechanism for protecting journalists," says the report. In 2002, when Atal Behari Vajpayee had been in power, India had ranked 80. That fall could also have provided for a moment for introspection, but the prime minister in his wisdom chose to ignore it.
This is not to say media is just sinned against and never sinning. Part of its own credibility challenges is the media's own doing.
This is not about Narendra Modi per se. Few politicians in India could grace a journalism awards ceremony without setting off the hypocrisy alert. Open magazine famously called Nitish Kumar Bihar's "editor-in-chief" for the control he exerted over the state's media. Kumar does not need draconian Emergency powers, a "carrot-and-stick mechanism" works just fine when media is heavily dependent on revenues from government ads.
In Jayalalithaa's Tamil Nadu, her party, the AIADMK has filed more than 200 criminal defamation cases against journalists and politicians, reports Newslaundry. "The DMK [Dravida Munnetra Kazhagam] filed 40 cases between 2006 and 2011, but the AIADMK has crossed 200, with even MLAs, ministers and even Panchayat members filing defamation complaints," Dhanya Rajendran of The News Minute told Newslaundry.
The Media Unity for Freedom of Press in Odisha has gone on record saying journalists critical of the chief minister Naveen Patnaik have been attacked. When Mamata Banerjee's government hauled Ambikesh Mahapatra to jail for daring to forward a cartoon that made fun of the chief minister, her MP Derek O'Brien did say, "The freedom of the press in non-negotiable."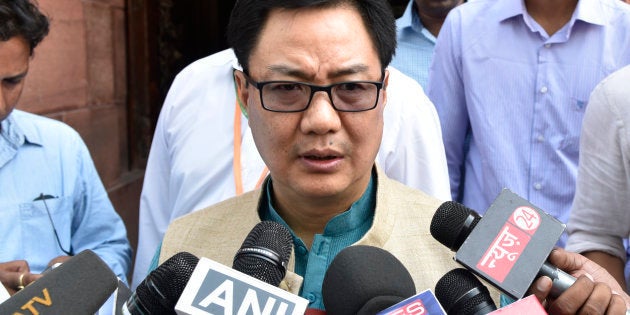 But the reality is it is very much negotiable and Rijiju was reminding us of exactly that. Or as Mamata Banerjee herself once told the media, "There is a limit to everything.... Don't think that you have secured the right to do anything just because you have the pen in your hand." To make it worse, almost none of these politicians are regularly accessible to the media. Access is rationed out carefully to ensure that media is grateful for it and there's no chance of Hard Talk when the interview or press conference actually happens.
This is not to say media is just sinned against and never sinning. Part of its own credibility challenges is the media's own doing. When an Arnab Goswami decides to go after other journalists' patriotism and demands government bring journalists who are "pro-Pakistan doves" to trial, he damages the credibility of the institution as a whole. When media personalities are implicated in Radia-gate, it makes the public feel that all the debate on television is mere theatre, that in reality the powerful, whether in politics, corporations or media, are all in cahoots together when the cameras stop rolling.
In a scenario like this, a politician, whether it's a prime minister or a chief minister, gracing a journalism awards ceremony feels worse than a photo-op. It seems as if we are watching a different adage in action from that old African proverb. As the politician hands out the awards with a smile, we are seeing right in front of us an enactment of that other saying — what one hand giveth, the other taketh away.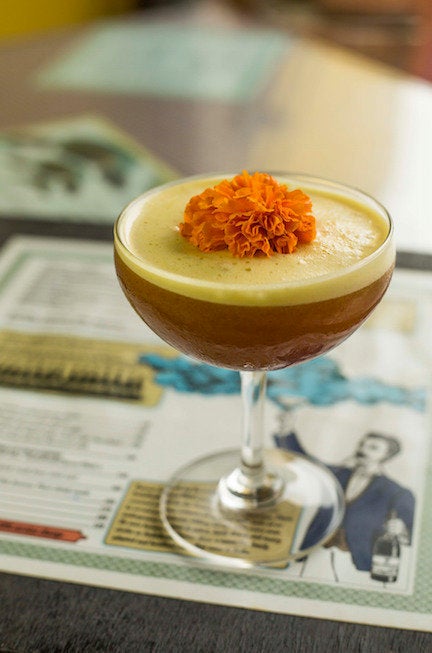 12 Indian Cocktails To Spice Up The Winters
Popular in the Community