"Either kick him between his legs, or give him the jhaapad of his life time" —These were Rani Mukherji's words of advice to tackle sexual harassment at the workplace.
Several big players in Bollywood, including actor Alok Nath, filmmaker Vikas Bahl and several others, were named by women as their perpetrators.
Speaking on the issue, Mukerji used herself as an example of having been strong through situations of possible harassment and said, "It's important for women to believe in themselves and say that if they don't want this to happen, then it'll not happen."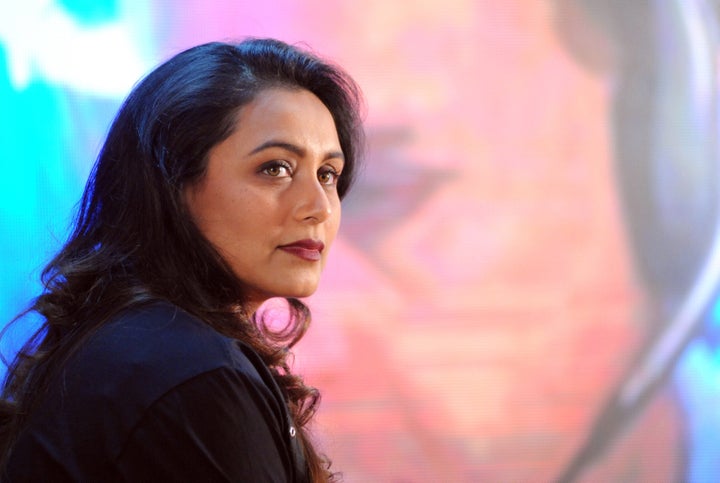 One could brush Mukerji's remarks off as yet another tone deaf comment from the industry, but the actress dug herself in deeper with every sentence she spoke. Her solution to sexual harassment was: "Have the courage to protect yourself. Be strong enough to end it there and then."
Visibly uncomfortable with Mukerji's line of thought, Deepika Padukone interjected, "Unfortunately, everybody is not constructed with that DNA. People who haven't faced this, they've either been lucky or had the strength."
Mukerji is of the opinion that it is the other set of women "we need to talk to and say 'yaar, you guys need to change'".
When Anushka Sharma implies that Mukerji's remarks were similar to victim-blaming, the actress says, "At some point, we have to take responsibility of ourselves."
When Alia Bhatt talks about young children who could be vulnerable to abuse in their own homes, Mukerji suggests they learn martial arts. When Padukone points out dealing with harassment shouldn't even come to the point of self- defence, Mukerji finds another way to pivot and blame women again because "it's the women who are raising these boys."
At this point, when one has given up all hope of introspection on the actress' part, she declares "It's about the powerless and the powerful."
While Mukerji is right when she speaks of power dynamics and sexual assault, her remarks point to a deeper rot. As someone who's worked in the industry for over two decades and is now married to one of the most powerful men in Bollywood, her beliefs are a worrying indicator that sometimes, the people who have the power to change things are genuinely ignorant about the problem, and worse, unwilling to educate themselves.
The actress's comments are largely problematic because it puts the onus on women to keep themselves safe rather than holding perpetrators responsible for their action, the narrative that the #MeToo movement sought to change.
Mukerji's remarks come close on the heels of her contemporary Preity Zinta who last month dismissed the #MeToo movement as "Aaj ka Sweetu, kal ka Me Too ban sakti hai".
What's instructive about this conversation, however, is the larger picture that it brought forth.
One of the most empathetic remarks comes from Bhatt. She lauded the women who spoke out during MeToo "for making the world a safer place for all of us" while also raising apprehensions of whether this could mean lesser women being hired on films. "A lot of people have said things like that. If you can think that way, then you can also act that way," Bhatt says.
Sharma said the movement had brought in a level of introspection and a necessary level of fear. But what does this translate to?
The women in this panel were not just successful actresses. It had one of the highest paid stars of the industry in Deepika Padukone, a producer in Anushka Sharma, and an actress associated with one of the biggest production and distribution companies of the country in Mukherji.
It's telling that when it came to advice for women entering the industry, none of them had much to say, falling back on the defence that "each person's situation is different."
While it's hard to tell what the lasting impact of the #MeToo movement will be, in Hollywood, it did lead to the formation of a legal fund to fight cases of harassment across industries, along with an ongoing conversation on how to deal with powerful abusers in the workplace. In the Malayalam film industry, the assault of an actress led to the banding together of women in the industry to form a collective that fought to have the accused actor expelled from an industry body. The Women in Cinema Collective continues to vociferously fight for an Internal Complaints Committee on film sets, among other things.
What of Bollywood? Actresses with clout are in a position to evolve a no- tolerance policy, if not in the industry, then at least on the sets of films they work on. The onus is, of course, not on the women alone. But the takeaway from this roundtable is that none of most powerful actresses in the industry seem to be thinking about the long-term plan for a safer workplace. And, that's not a good sign.