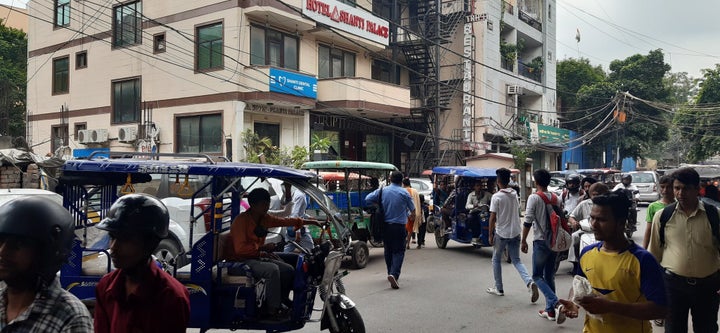 CHANDIGARH — Ever since the first electric rickshaws were spotted on Delhi's streets in 2010; India has witnessed a silent e-mobility revolution powered by what Indians are best known for: Doing smart things with almost no resources, and often by breaking the law.
Around the world, the twinned problems of "range-anxiety" and the absence of a robust charging infrastructure are seen as the biggest hurdles to the widespread adoption of e-vehicles.
Yet over 60 million Indians commute each day on a fleet over 1.5 million electric rickshaws that are mysteriously charged each night, despite the fact that the country has no formal charging infrastructure, and that most e-rickshaw drivers live in working class settlements without proper electricity connections.
India's hapless government has unveiled an expensive alphabet soup of schemes — AMRUT ( Atal Mission for Rejuvenation and Urban Transformation), NULM (National Urban Livelihood Mission), and FAME I and II (Faster Adoption and Manufacture of (Hybrid and) Electric Vehicles) — to create a formal ecosystem of electric smart cars, fuelled by a powerful charging infrastructure capable of topping up modern Lithium-based batteries in a manner of minutes.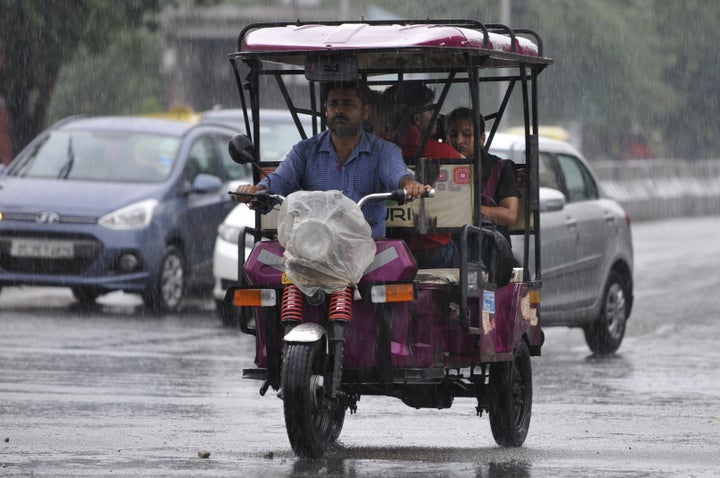 Meanwhile, India's electric revolution chugs along on three-wheeled rickshaws knocked together from cheap spare parts imported from China, powered by the humble lead-acid-battery (invented in 1857) charged at hundreds of informal charging hubs that top by the vehicles over an eight hour period for between Rs 100 and Rs 150 a night.
Many of these charging hubs simply steal electricity from overhead cables, others have built rickety charging points sourced to a single metered connection; much of India's power comes from aging coal-fired thermal power plants. All of which raises a fundamental question: How green is this revolution after all?
The widespread and sustained adoption of electric vehicles at scale also holds important lessons for policy makers and governments, and illustrates at solutions to the world's pressing problems might be found in the ingenuity of everyday people. As investors grow wary of overvalued mobility "disrupters" like Uber and Lyfy, India's e-rickshaws offer a different path to solving the transportation problems of metropolises around the world.
While several barriers remain, the fact that millions of e-rickshaws are already plying on India's roads, experts say, offers the possibility of eventually swapping out their inefficient and obsolete lead-acid batteries when modern Lithium-based batteries become more affordable.
"As an when the Li-Ion technology will evolve as per Indian requirement, these will be phased out in a systematic manner. Presently they are the pulse of the EV revolution and cannot be ignored," said Jasmine Shah, vice chairperson of the Delhi Dialogue and Development Commission, an advisory body to the Delhi government.
For now, however, India's informal charging centres remain the hub of the country's e-rickshaw revolution.
The Great Indian 'E-Jugaad'
In a side lane in ManiMajra, a small town in Chandigarh, e-rickshaws lined up behind a car service centre to recharge at a "kundi" connection — slang for an unauthorised electricity connection tapped from an overhead electric supply line.
The owner of the centre was away, but the rickshaw drivers said they topped up their batteries for between Rs 100 and Rs 150 for several hours of charging. Each e-rickshaw comes fitted with four lead acid batteries that can take up to 8 hours at a time to charge fully.
These extended charge times suggest that these charging hubs are profitable only if they operate under the radar, and steal their electricity.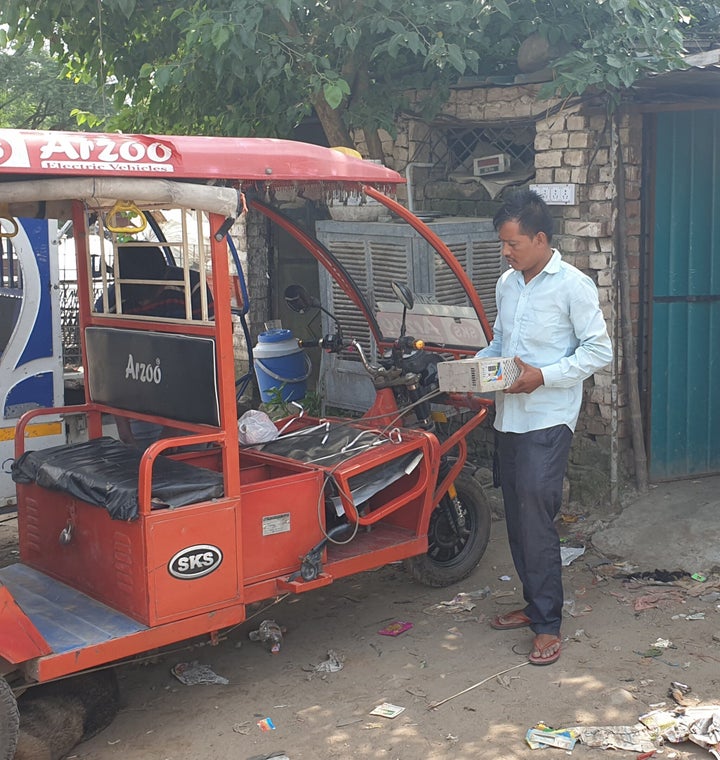 The typical revenue from charging an EV for over two hours is maximum Rs 150 to 225 compared to a regular gas station that fills a car with Rs 2000 to Rs 3500 worth of petrol in a matter of minutes, notes a recent report by the India Smart Grid Forum (ISGF), a Not For Profit think tank promoted by Ministry of Power, Government of India.
That works out to revenue of Rs 50,000 per hour from a petrol or diesel station, versus less than Rs 100 per hour from an electric vehicle.
"Which fuel station owners would consider that as a viable business model?" said Reji Kumar Pillai, President India Smart Grid Forum (ISGF).
Even rickshaw drivers charging lead acid batteries at home were costing the national grid dearly, Pillai said, as they were using domestic connections which are significantly cheaper than recently announced special tariffs for charging electric vehicles. Thirteen states, including Delhi, have announced these tariffs but it is unclear if any rickshaws are actually paying these higher commercial rates.
The ISGF has recommended a complete ban on the use of lead acid batteries in e-rickshaws, and has suggested the vehicles be sold without batteries.
State governments can then set up battery leasing agencies, the ISGF recommends, who can charge commercial rates to charge these batteries which can be given to e-rickshaw drivers.
What is clear from the e-rickshaw experience is that charging infrastructure for private vehicles will have to be modelled on the current hubs: hundreds of disaggregated, small scale hubs supported by a public utility and run as a public service with minimal profit margins, rather than big, venture-funded "unicorns" hoping to create networked monopolies.
"The typical revenue from charging an EV for over two hours is maximum INR 150 to 225 compared to a regular gas station that fills a car with Rs 2000 to Rs 3500 worth of petrol in a matter of minutes.This works out to revenue of Rs 50,000 per hour from a petrol or diesel station, versus less than Rs 100 per hour from an electric vehicle.Which fuel station owners would consider this as a viable business model?"
Recent literature by think-tanks outlines the difficulty in creating a coherent model out of the organic chaos of India's fast expanding e-rickshaw fleet.
This Deloitte paper, for instance, proposes four different business models for streamlining e-rickshaw operation and charging — none of which address the current reality. Each model considers incorporating India's millions of e-rickshaws into some of the organised fleets regulated by a central authority figure.
A recent report by the New Delhi based Shakti Sustainable Energy Foundation considers the significant problems created by the current unorganised models including the menace of millions of defunct lead-acid batteries, route congestion, and of course — charging.
Yet, at the same time, the report acknowledges that the e-rickshaws play a critical role in providing last-mile connectivity for commuters.
"The trends remain similar in metro cities like Delhi and Chandigarh and also congested ones like Lucknow and Varanasi. While e- rickshaws cause commotion and traffic snarls on roads, it remains the most preferred last-mile connectivity for the commuters," said Chandran, an urban planner at Shakti. " However, integrating such a huge number of e-rickshaws in the city mobility system will remain an uphill task and only streets planned with smart street geometry will be able to organize them along with their charging and parking stations."
For now, India's e-rickshaw network, like most revolutions, continues to grow rapidly and organically without an evident plan or pathway. E-rickshaw stands spring up almost overnight along mass transit systems like the Delhi Metro, informal charging hubs follow in their wake, and commuters hop on and hop off, while a host of government agencies struggle to keep pace.
Popular in the Community