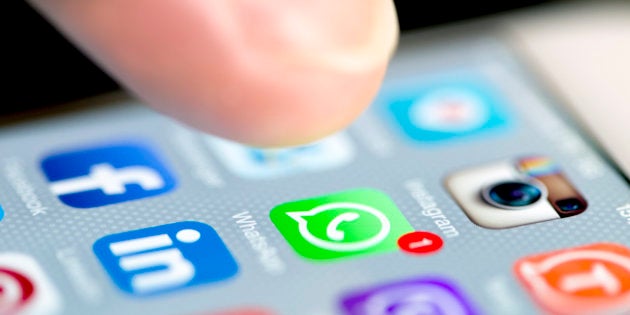 An auto rickshaw driver has reportedly been arrested in Karnataka for sharing a derogatory post about Prime Minister Narendra Modi along with a morphed photo of him on a WhatsApp group.
This happened after another member, Ganesh Naik, shared a picture of Modi with obscene content on the group. He was arrested too, but later released on bail, reports India Today.
This is reportedly the first such arrest of a WhatsApp group administrator.
The complainant reportedly told the police that the shared photo was morphed to make PM Modi look 'obscene and ugly'.
Last month a Dalit professor in Khopoli in Maharashtra was beaten by a mob for forwarding a WhatsApp message and subsequently suspended from his job.
"I have been facing casteism for many years in the college and had spoken about it to the management. The principal often used to remind me that I was 'a beneficiary of reservations'," professor Sunil Waghmare told The Wire. He alleged that this was just an excuse to remove him from the job.
Varanasi District Magistrate Yogeshwar Ram Mishra and Senior Superintendent of Police Nitin Tiwari recently issued an order saying that a WhatsApp group administrator could face FIR if any incorrect or misleading information was posted on a group.