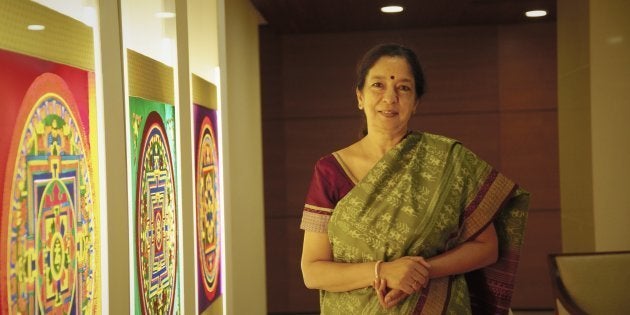 The graduating batch of the Indian Institute of Management, Ahmedabad (IIM-A), was in for a surprise when Axis Bank CEO and MD, Shikha Sharma, took the podium to deliver the convocation speech. Cutting through boring shop talk, Sharma, herself an alumna of IIM-A, gave the students some practical relationship advice.
Sharma who leads India's third-largest private sector bank, told the tittering students that although she might sound like their mother, but what she was about to say would serve them well in life.
"The choice of a life partner is the single most important choice you'll make in your life, much of the joy you derive in your life, does hark back to who you choose to share this journey with. A lot of what I am today are a function of the life partner I was lucky to have alongside my journey. Sanjay and I, both alumni of IIM-A, are very different people. But we are not all that different either. We have very similar core values," she said.
"When you are out there looking for a partner, look beyond their looks, their success, their style. The durability and strength of your relationship if not going to come from your partner's personality. It is going to come from their character, so remember to look well beneath the surface."
Her husband, Sanjaya Sharma, is the former CEO of Tata Interactive Systems.