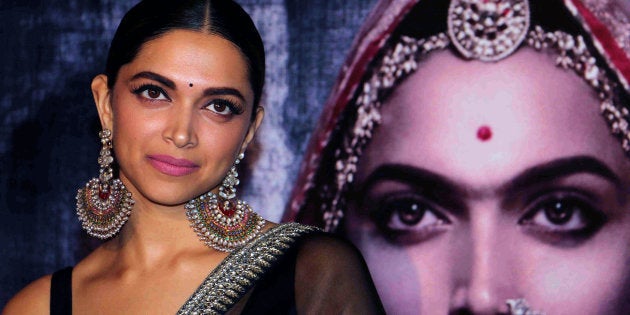 Actress Deepika Padukone, who marks a decade in films in November, told news agency IANS in an interview that nothing can stop the release of her film Padmavati, directed by Sanjay Leela Bhansali – a statement that triggered anger amongst a section opposed to the film's portrayal of Indian royal mythology.
"As a woman, I feel proud to be a part of this film, and to tell this story, which needs to be told. And it needs to be told now," Padukone, who plays Padmavati — a Rajput queen — told IANS.
Doubts on the extent to which the National Award winning filmmaker has fictionalised the story, has led to a spiralling controversy with politicians, organisations and individuals raising a finger at Bhansali for "distorting history" and demanding that the release of Padmavati be stalled. Deepika is convinced the movie will be released, as scheduled, on 1 December.
"It's appalling, it's absolutely appalling. What have we gotten ourselves into? And where have we reached as a nation? We have regressed."
"It's appalling, it's absolutely appalling. What have we gotten ourselves into? And where have we reached as a nation? We have regressed," she said, commenting on the hullabaloo the movie is causing pre-release.
"The only people we are answerable to is the censor board, and I know and I believe that nothing can stop the release of this film," said Padukone, adding that the film industry's support symbolises how "this is not about 'Padmavati'... We're fighting a much bigger battle".
Meanwhile, Rajasthan minister Kiran Maheshwari joined the chorus of protests against Padmavati even as the Shri Rajput Karni Sena called for a country-wide bandh on 1 December.
Rajasthan BJP chief Ashok Parnami, member of erstwhile Udaipur royal family Laksyaraj Singh Mewar and Congress's Rajya Sabha MP Sanjay Singh were among others who said that no effort to distort historic facts would be tolerated.
The Congress said that if there are any scenes in Padmavati that hurt sentiments, they need to be reviewed.
Censor Board chief Prasoon Joshi sought to dismiss reports that he watched the film. Some reports suggested that Joshi had found nothing objectionable in the film.
The Rajasthan State Commission for Women (RSCW) also wrote to the censor board asking it to clear the "ambiguity" over the film "in the interest of law and order".
The protests, meanwhile, reached south with Karni Sena members staging a demonstration in Bengaluru.
In Jaipur, Karni Sena leader Lokendra Singh Kalvi said the reported comments by Padukone were provocative.
"Deepika Padukone's statement is provocative and I take it as a challenge, therefore, I have called for a nationwide bandh," Kalvi said.
"Ye jauhar ki jwala hai bahut kuch jalega. Rokna hai to Padmini ko rok lo (This is the flame of the Jauhar and a lot will burn. Stop it if you want to)," he threatened. He also made some disparaging remarks against the actor.
Kalvi recalled that he and Padukone's father ace shuttler Prakash Padukone were together at a sports camp in Patiala years ago. The Karni Sena leader said that he has not spoken to her father on this issue.
The Karni Sena seemed to have found some support in Maheshwari, a minister in the Vasundhara Raje government in Rajasthan. Maheshwari said she strongly opposed the film claiming it was made purely for money making and entertainment.
In a social media post, the minister said that Rani Padmini had performed 'Jauhar' with 16,000 women. "Deceit in any case with the history of immortal valour of such women cannot be accepted," she wrote.
State BJP chief Parnami also said that no one would be allowed to play with history.
In New Delhi, Congress spokesperson R P N Singh said though he had not seen the film, it was up to the censor board to clear the movie. He said that if there are scenes that hurt sentiments, they should be reviewed.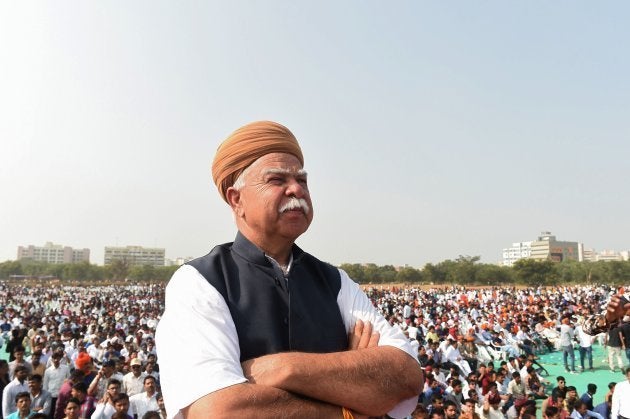 Members of the Shri Rajput Karni Sena claimed that even Muslim leaders had come out against the film.
"We are calling for a country-wide bandh on December 1 if the film is released. We have the support of all castes and communities. We will hold public meetings and rallies in Gurgaon, Patna and Bhopal before that," Kalvi told reporters.
He claimed that film hall owners' association and distributors had refused to release the film in the state.
He said that the film maker had promised to organise a pre-screening before the censor board's approval but he released the promo and song without taking the Rajput community into confidence.
The protests spread to the south as Rajput community members today staged a demonstration in Bengaluru.
A large number of people from the Karni Rajput Sena turned up at the Town Hall in the heart of the city and marched up to the Freedom Park.
"What we have learnt is that there is lots of distortion of historical facts. Till our objections are addressed, we will not let the movie to be screened anywhere," said Sukhdev Singh, president of the Karni Sena.
In Uttar Pradesh, Director General of Police Sulkhan Singh said the force had been asked to remain extra vigilant.
In Kota, six of the eight persons detained on Tuesday night in connection for allegedly vandalising a cinema hall were arrested and produced before a court that sent them to judicial custody till November 19.