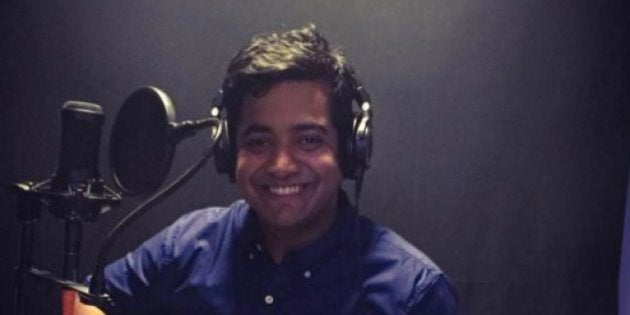 He cracked his medical exams at the age of 16 and went on to become a junior resident doctor at AIIMS. At 22, he cracked the civil services entrance exams to become an IAS officer. And now, after two years as an assistant collector of Jabalpur, Roman Saini has resigned from his services.
He has now decided to venture into a profession where he may neither earn like a doctor or wield clout like a babu.
Saini quit from services to teach students for free. The 24-year-old wants to ensure he get past the various academic hurdles that stand in the way of youthful ambitions.
Four years ago, he launched a YouTube channel with his friend Gaurav Munjal, the former CEO of Flatchat. They uploaded lectures for those aspiring to become doctors, civil servants, computer programmers, even experts in foreign languages.
Now, Saini has decided to this on a full time basis.
"For him it meant that he would have to step down as the CEO of Flatchat, for me sadly it meant resigning from the services. We are together joined by Hemesh Singh, who was also a Co-Founder at Flatchat, and Sachin Gupta as Co-Founders at Unacademy who was experimenting with his own education startup," Saini wrote on his Facebook page.
"Personally, it was a difficult decision to quit the civil services, as I have utmost respect for it. But I believe in Unacademy's vision of free education and hence, will be pursuing it full time from now," he wrote.
Unacademy has over one million subscribers on YouTube and the same amount of video views are garnered by the portal every month. The portal has about 400 videos covering subjects like history, geography, politics, art, environment, ecology, and biodiversity.