While its edgy advertising campaigns for lamb may have often offend vegans, Meat & Livestock Australia (MLA) has now landed in a new trouble. The Hindu community living in Australia are angry about their new advertisement because it shows Ganesha eating, well, lamb.
The advertisement shows religious figures — including Jesus, Moses, Buddha, Ganesha, Zeus, Aphrodite, Obi Wan Kenobi, and Ron Hubbard, the founder of Scientology — eating together. At one point Buddha asks, "Should we address the elephant in the room?" Ganesha, in his very thick Indian accent responds, "Not funny 2,500 years ago, not funny now".
Meanwhile, Mohammed calls in apologising for not being able to make it, because he has to pick up kids from day care.
However, the ad has not left many amused.
Spokesperson of Indian Society of Western Australia, Nitin Vashisht called the ad insensitive."I don't think they realise how revered a God Ganesha is within the Hindu community and by and large the Indian community," he said.
The community is upset because the ad portrayed Ganesha eating meat and drinking wine.
President of the Council of Indian Australians Mohit Kumar said the timing of the campaign's launch, coinciding with the festival Ganesh Chaturthi, was particularly hurtful to the Hindu community.
"If [MLA] had consulted properly they would have been told that depicting Lord Ganesha in this way is highly inappropriate," he said.
The groups want the ad to be taken off air.
After receiving a number of complaints, the board of MLA has decided to take it up in their next meeting. In a statement, they said that the lamb ad campaign promoted "unity and inclusivity".
"Our intent is never to offend, but rather acknowledge that lamb is a meat consumed by a wide variety of cultures and capture how the world could look if people left their differing views at the door and came to the table with open arms, and minds," the statement said.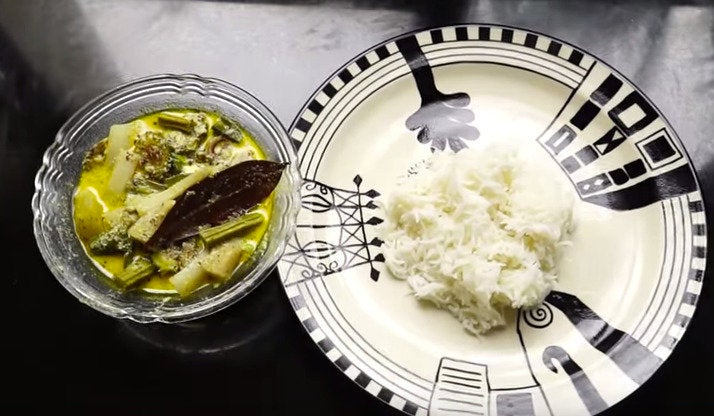 20 Bengali Vegetarian Dishes That Can Give Meat, Fish A Run For Their Money