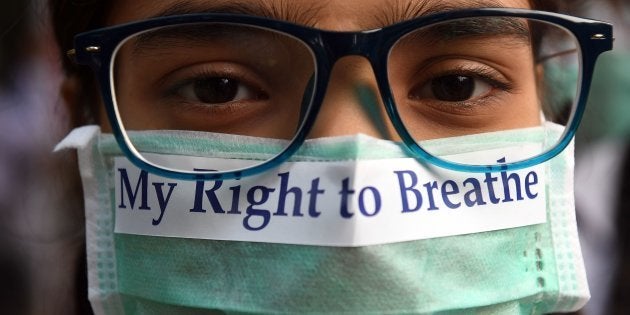 On one November morning last year, residents of India's national capital woke up to a thick layer of acrid smog that made their eyes burn. By mid-morning, the Indian Medical Association (IMA), a voluntary association of doctors, had declared a public health emergency in the city.
The state government ordered the temporary closure of all of Delhi's private and public schools and Chief Minister Arvind Kejriwal called the city a "gas chamber". Although the worst days of pollution are now over, doctors in the city blame a lack of will to address a problem whose worst victims are children.
"As a people we're not very health conscious," Dr SK Chhabra, a renowned pulmonologist with over three decades of experience treating patients in New Delhi, told HuffPost India. "Health doesn't figure at all for us, as public education is not there." This blasé attitude towards pollution is also one of the reasons why policy-makers rarely approach the problem with the seriousness it deserves.
We get on with our lives after the worst is over.
The reason for November's toxic air quality was the soaring level of particulate matter 2.5 (PM 2.5), which had shot past 700 micrograms per cubic meter that day – about 70 times over the World Health Organisation's (WHO's) recommended limit. On other days, New Delhi's PM 2.5 level usually hovers around 120, making it among the worst polluted cities around the world. Delhi's residents have come to accept it as a lifestyle choice.
"We worry about health only when we lose it," Dr Chhabra said.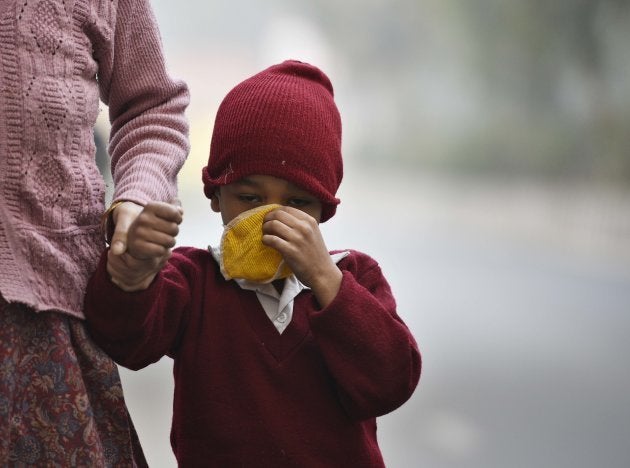 "The physiology of a child makes them more vulnerable towards air pollution," said Dr Varinder Singh, a paediatrician in Kalawati Children's Hospital with over 30 years of experience. Children take about double the number of breaths than adults, he explained, and their exposure to pollutants is significantly higher.
A new UNICEF analysis released in December found that a majority of the children who are the most vulnerable to air pollution — about 12 million of them — live in south Asia. According to the study, which focuses on how air pollution impacts the development of young children's brains, "particulate matter can cause neuro-inflammation by damaging the blood-brain barrier – a thin, delicate membrane that protects the brain from toxic substances."
"The physiology of a child makes them more vulnerable towards air pollution."Dr. Varinder Singh
This means that children exposed to air pollution can suffer from neurodegenerative diseases, as well as serious damage to their brains in their early stages of development. Air pollution can have serious long-term effects on the development of the brain in a foetus, so even an unborn child is at risk when the pregnant mother is exposed to toxic air. About 380,000 children were born in New Delhi in 2016. That's over 1,000 births every day.
According to another study which examined over 10,000 births in New Delhi between 2007 and 2012, the toxic air in the capital is "shrinking newborns" and causing premature births. Separate research also found that exposure to air pollution could have contributed to reduced lung growth for children in New Delhi. According to a 2012 study by the Central Pollution Control Board (CPCB), one in every four children in New Delhi suffer from upper respiratory diseases – and it was steadily on the rise.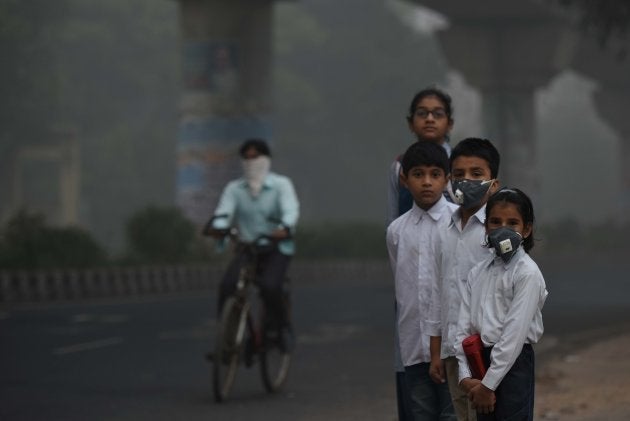 A new tool developed by the University of Chicago found that if India met the World Health Organisation's (WHO's) standards for air quality, its residents could live for four years longer on average. New Delhi's residents could live six more years.
Despite these damning findings, pollution in Delhi steadily gets worse each year. Researchers studying the effect of air pollution on children's health have found symptoms of attention-deficit hyperactivity disorder, abnormal mental development, and vitamin D deficiency, among others.
The majority of research into the harmful effect of pollution on health has been done by doctors, even though they treat the symptoms of the problem, which can be fixed only by policymakers and administrators with aggressive measures to combat pollution. Yet, no long-term or short-term plans have been rolled out, except for knee-jerk reactions with little real effect.
This November too, after a brief outrage, people in New Delhi went back to their regular lives. Five days after the city had been jolted by the alarming pollution level, most schools reopened, even as PM 2.5 levels remained critically high in most parts of the city.
"This is not a medical problem," said Dr. Singh. "We are just medical alarmists for an engineering, governmental, lifestyle problem."
"Our generation has failed, and your generation is failing."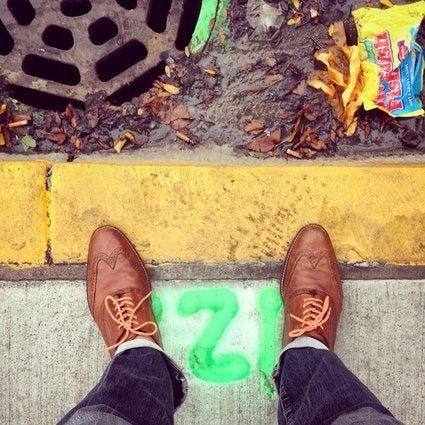 Moving Image: Pollution in My World
Popular in the Community