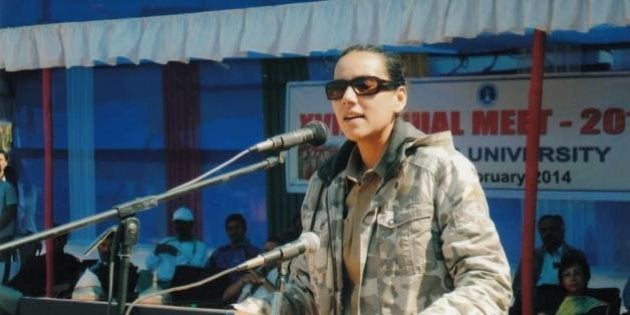 Correction: Earlier versions of this story said Parashar was the first woman IPS officer from Assam. They also linked her to an operation in Manipur. We were wrong on both counts. The errors are regretted.
NEW DELHI — Sanjukta Parashar, a rare woman IPS officer from Assam, is one tough cop. One look at her and you will know why the Bodo militants fear this mother of a 2-year-old boy who leads her team, a Kalashnikov in hand, through Assam's treacherous terrains in anti-insurgency operations. She gets to meet her IAS officer husband only once every two months.
She chose the path less travelled
Parashar ranked 85th in the prestigious Union Public Service Commission (UPSC), the civil services examinations, and chose police service, according to Assam's daily The Sentinel.
She completed her graduation in Political Science from the Indraprastha College for Women in New Delhi and later went to the Jawaharlal Nehru University (JNU) for her Masters, M.Phil and Ph.D. in International Relations.
Parashar, an IPS officer of the 2006 batch, was first posted as the Assistant Commandant of Makum in 2008. However, within hours, she was dispatched to Udalguri - to control ethnic clashes between Bodo and illegal Bangladeshi migrants.
Since then she has been leading the anti-Bodo militant operations in Sonitpur district of Assam. The IAS officer has arrested 64 in the last 15 months, reported India Today.
In her blog, and social media posts, Parashar encourages the youths to join the police service.
On her Facebook page, this is what she posted on 30 May:
In 2013, she wrote this in her blog:
"Police is the most misunderstood function of the government in today's India. Damned if we do and damned if we don't..

I want dignity for each and every police man or police woman on the street. There are problems within and there are problems without. While on one side police will be revered only when the corrupt practices inside the police department are weeded out, on the other hand there needs to be a working interface of the community with the police and the policing system so that they understand what the police stands for and what are the constraints of the legal system within which the police has to operate. Tolerance on the whole of the misuse of power and money has to end. However with it needs to end the reliance on hooliganism and demands for street justice. Retribution and revenge are not the marks of a civilized society.

Women have been commodified. Police has been demonized. Politicians have been vilified. In the process we have forgotten what it means to be human."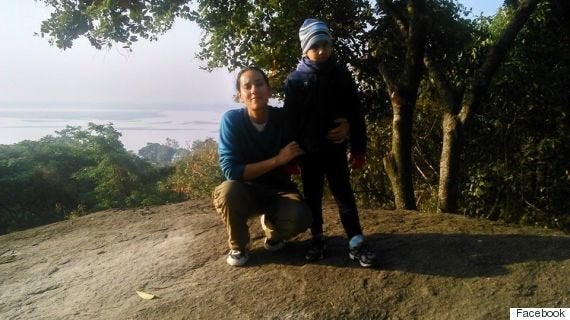 In 2008, Parashar married Puru Gupta, an IAS officer. Gupta is currently the Deputy Commissioner of Chirang district of Assam. According to reports, Parashar manages to meet her husband once in every two months.
She has a two-year-old son. "My mother lives with me and helps me take care of my son," she had said in an interview.
Parashur is not just a tough cop. Sometimes she spends all her day at relief camps to meet people who are far away from home. Last year, on 31 December, she described how she spent her New Year's Eve on her Facebook page.
And sometimes, you will see her distributing candies to bike riders who wear helmets.
Sanjukta Parashar, the popular SP in Jorhat, now apparently offers candies to two wheeler riders who wear helmets. Nice. :)

— Anurag Kotoky (@anuragkotoky) August 27, 2013