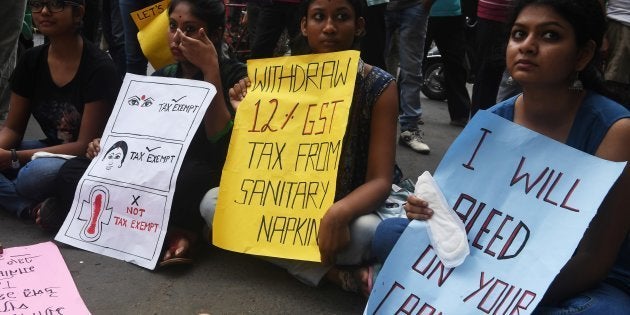 In Tamil Nadu, a student political party, called the Revolutionary Youth Front, has sent parcels to Prime Minister Narendra Modi and Finance Minister Arun Jaitley. The parcels contain sanitary napkins.
The students are hoping it will make the government rethink the 12% Goods and Service Tax (GST) imposed on sanitary napkins.
For a while now, since the GST came into effect on July 1, there has been much uproar over the 12 percent tax on sanitary napkins.
And this is the latest form of protest.
When the student protestors gathered in Coimbatore, holding their parcels, they were taken into police custody, reports Scroll.
"It looks like a well-plotted conspiracy reflecting Hindutva. This is a very high price and violates women's rights," one of the protestors in Coimbatore told Business Standard.
But the students from Tamil Nadu aren't the first ones to send sanitary napkins to the government.
Last week, students across colleges and universities of Delhi decided to send sanitary napkins in bulk to Jaitley's address, to mark their protest. The pack was marked #Bleedwithoutfear.
"We thought we should send these to Arun Jaitley to make him realise that sanitary pads are a necessity for almost half of the country's population," a student from PGDAV College told Indian Express.
The protest against taxation on sanitary napkins began long before GST was implemented too. There are over three lakh signatures on the Change.org petition that was started to let the Finance Minister know that taxing sanitary napkins, an essential item for women, isn't okay.
A campaign #LahuKaLagaan (tax on menstruation) had begun on social media, in appeal to make sanitary pads tax-free.
Meanwhile, activists have also filed PILs in Delhi and Bombay High Courts demanding a rethink on sanitary pad-tax.
As HuffPost India features editor Piyasree Dagupta notes in this piece, the issue of sanitary napkins, awareness and affordability both need to be addressed. In fact, she argues, GST neglect doesn't even begin to scratch the surface of India's great menstrual apathy.
Time for Jaitley and Modi to take note?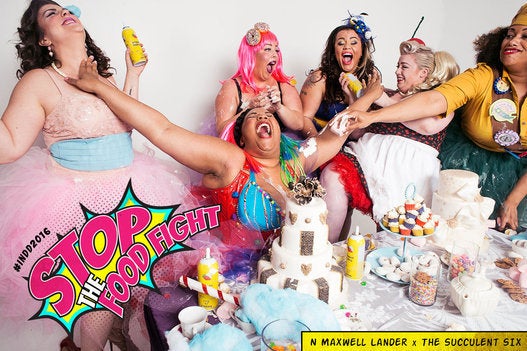 These Women Promote Body Positivity In The Most Kickass Way
Popular in the Community