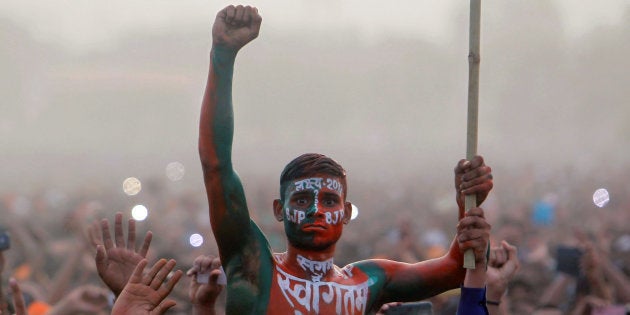 Of the seven short chapters that make up Swati Chaturvedi's I am a Troll: Inside BJP's Secret Digital Army, one is almost entirely devoted to the testimony of Sadhavi Khosla, a former volunteer with the Bharatiya Janata Party (BJP), who has been responsible for the most explosive revelation in the book.
According to Khosla, the BJP's social media cell had instructed its vast online support base to put pressure on e-commerce company Snapdeal to drop actor Amir Khan as its brand ambassador after the latter made strong comments criticising the government in 2015. What hasn't made headlines is another of her claims that a similar instruction was relayed by the same unit regarding the boycott of Shah Rukh Khan's movie Dilwale, after the actor spoke up against the rise of intolerance in India under the current government.
These are but two examples of the organised trolling that the BJP allegedly carries out routinely on popular social media platforms like Twitter (Chaturvedi's investigations, though restricted to the user behaviour on Twitter, conveys a sense of the mood on the Internet in general). While her mission to expose these trolls -- an army of men and women who thrive on misogyny, Islamophobia, hatred and bigotry -- is incredibly brave, urgent and necessary, the execution of the project could have been much better.
Treading On A Minefield
Chaturvedi's style, intimate and accessible, makes the reading of this book easy. The first few chapters would be familiar terrain for almost any active user of Twitter who has ever tried to engage in a debate on the platform. In most cases, the descent from disagreement to rebuttal to vile abuse is swift -- and in many cases, it doesn't even go through any intervening stages. It's outright hate speech from the start and gets worse if the target of attack happens to be a woman or from the minority communities.
From threats of sexual violence to murder, the weapons of the troll army are many and flashed without any impunity. Chaturvedi painstakingly lists the most popular of these handles that regularly tweet out filth with some of whom she's had close encounters online. Police complaints and reporting on Twitter have yielded precious little. Shockingly, dozens of these handles continue to be followed by Prime Minister Narendra Modi, in spite of being made aware of the nature of their activities online.
The first few chapters would be familiar terrain for almost any active user of Twitter who has ever tried to engage in a debate on the platform
By compiling various instances of public misdemeanour by politicians like Smriti Irani and Giriraj Singh as well as the overt support of BJP leaders for trolls who attack critics of the ruling government, Chaturvedi shows the organised and strategic thinking that goes into running political campaigns online. But that is only one part of the story.
Trolling is not the monopoly of the rightwing, though social media may be its most powerful tool of mobilisation among its political rivals. Chaturvedi's research doesn't cover the rest of the political spectrum -- especially the BJP's rival, the Congress -- apart from the Aam Aadmi Party's (AAP) Twitter activities. She goes on to show the latter can be just as vicious as the BJP, and are often led by Arvind Kejriwal, the leader of AAP and chief minister of Delhi, who doesn't take criticism well.
To her credit, Chaturvedi doesn't grudge the good work of some of the ministers of the ruling party on Twitter. External Affairs Minister Sushma Swaraj is a prime example of proactive appropriation of the medium to render public service. Women and Child Development Minister Maneka Gandhi also tried to help women harassed online by pledging to start a helpline #IAmTrolledHelp. Nothing came of it though.
Trouble At The Source
The most troubling part of Chaturvedi's book is its crux, which is primarily based on one source, and someone who does not inspire much confidence. Khosla, who gives Chaturvedi an insiders' perspective into the BJP's social media unit, comes from a family with a long association with the Congress, as Chaturvedi writes. Her decision to join the BJP as a volunteer was sparked by her mission to get Punjab out of the rut and bring in a government that would change the economic landscape of the country, which, she felt, the United Progressive Alliance (UPA) had ruined.
While these may be credible reasons to leave a career and life in the US and move back to India, as she tells Chaturvedi, what surprised me most is Khosla's apparent naiveté. The realisation that the BJP is not exactly fond of Muslims dawned on her much belatedly, she says. She was wracked with guilt on thinking about her son's first nanny, who was Pakistani. Her disenchantment with the party's agenda went further when she encountered the strategic ostracisation of the Khans -- Shah Rukh, Salman and Amir -- who she had only thought of as film stars for 25 years. She was also devastated to find BJP supporters trolling the role model of her youth, Barkha Dutt, after whom she had modelled her hairdo.
The most troubling part of Chaturvedi's book is its crux, which is primarily based on one source, and one who does not inspire much confidence
Khosla is the main person on whose testimony the credibility of Chaturvedi's thesis rests. An interview with a strong primary source may work for a news report, but such a methodology seems like skating on thin ice when the project happens to be an entire book, however short, and especially when the source has not much other than WhatsApp forwards and screenshots of messages as evidence for her claims. For a work two years in the making, there's a surprising lack of hard data, statistical or technological, to bolster its key findings.
When Chaturvedi gets to the trolls proper or the top bosses who run the BJP's social media unit with the help of the RSS, their statements do not confirm any fact that we already don't know or can't imagine for ourselves (this is particularly true for the trolls, most of whom are anonymously interviewed and studies in every cliché in the rulebook of regressive thinking). As for the party's spokespersons -- a case in point being the powerful general secretary, Ram Madhav -- their comments on record are slippery but safe.
Chaturvedi also appears to present familiar information -- such as BJP paying its online foot soldiers to tweet and troll on social media or has bots doing the job -- with great aplomb, as though these are new findings, when that's really not the case.
None of these observations is meant to deny the essence of Chaturvedi's thesis -- or that trolling is a fact of online life that is often abetted and organised by the powers that be. But presenting these facts through research that could have been far more substantial does a disservice to the ambition of the book as well as that of the writer.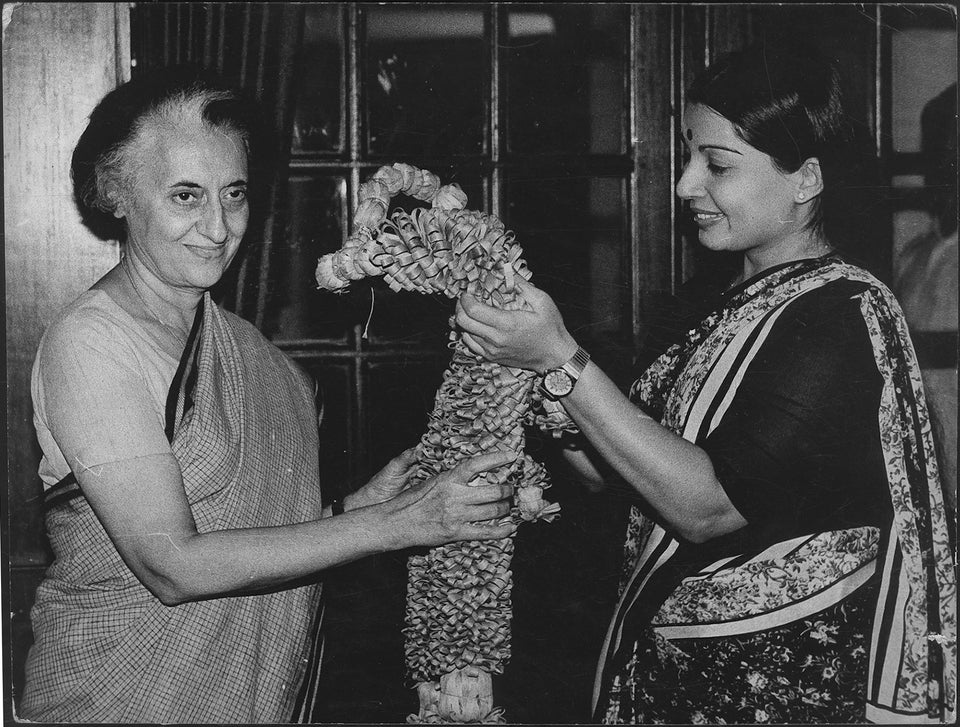 Rare Photos Of Jayalalithaa You May Have Never Seen Before
Popular in the Community