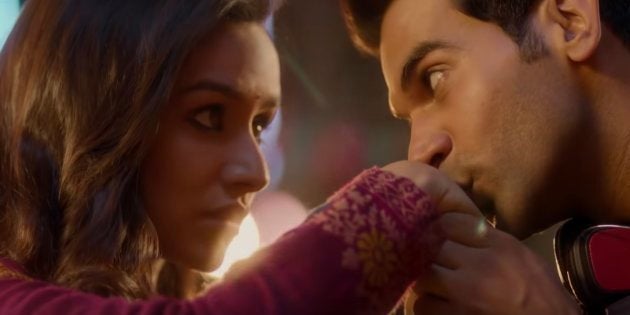 SPOILERS AHEAD FOR PEOPLE WHO HAVEN'T WATCHED 'STREE'
There's a demon on the loose and she is hunting the men of Chanderi. The men of this small town shudder, whine and bawl when her name is mentioned and spend their days and nights worrying she'll get them. There's no telling who she'll swoop down on and where, but men must follow a few ground rules if they are to reduce their chances of being abducted by her.
They shouldn't step out after dark. If they desperately need to, they must do so in a group. They had better avoid dark alleys and empty roads and if they do hear a woman calling their name from behind, they shouldn't show panic and just continue to walk fast. Not run, walk.
If you're an Indian woman watching Stree, in one delicious and equally terrifying moment, it strikes you that these ground rules from a work of fiction are an actual, non-negotiable part of your daily life. The 'advice' men are doled out to stay safe from a 'demon' in the film are the survival tricks that your mother or your father have regularly fed you on until you thought of them as essential life lessons, just like breathing or drinking water. The fact that it is actually hilarious when the tables are turned and these are applied to men is a shrewd, striking comment on the absolutely outrageous lives we are made to lead.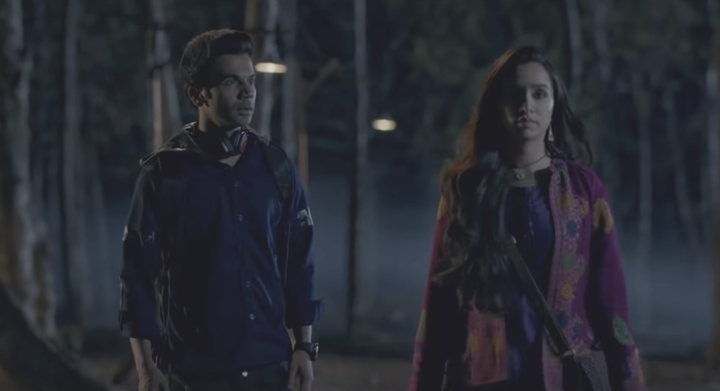 Amar Kaushik's Stree, starring Rajkummar Rao and Shraddha Kapoor among others, may offer two completely different viewing experiences depending on whether you are a man or a woman — a dystopia for the former and utopia for the latter. The idea of Stree seems to have sprung from a sentiment most women in India have felt at least once in their lives — "these men won't survive a day if they were to live in our shoes". And the idea unfurls in a medium familiar to most Indians and a form that viewers in India appreciate most — slapstick humour.
Almost every second line of dialogue men speak in the movie are taken out of an Indian woman's daily life — "I have to get home early, didn't inform mother", "come back home soon, I'll be alone". The advice given to them — "keep the doors shut all the time", "don't look into the eyes of the demon chasing you, just walk away" — are rules women cling to for life in this country. At one point of the plot, the men take to wearing sarees to simply avoid being identified as men and being preyed on by Stree. For women in this country, who have spent half their lives wanting to be invisible to the violating male gaze in a majority of public spaces, this section of the movie is oddly real — it almost stings.
Kaushik and writers Raj-DK and Sumit Aroraa weave in a scathing commentary on the grossly unequal lives men and women lead in India through easy humour, without slipping into sermonising.
Curiously, however, a film that is essentially a metaphor for the lives of women in the country, does not devote a lot of screen-time to its female characters. Kapoor flits in and out of the film and is on screen for less than half of the film's two-hour running time. One would have liked to see more women in a film clearly anchored in their social experience. About the bizarre and out-of-place item number stuffed into the movie's first half, the less said the better.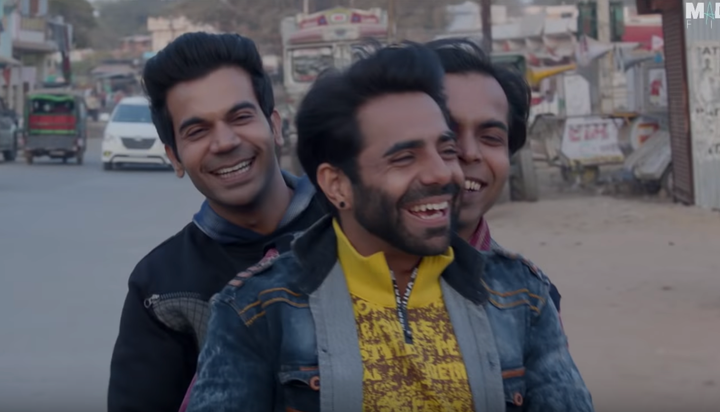 That said, unlike most horror films (and a majority of Bollywood movies), where men are projected as the ultimate saviour, that power doesn't rest with them in the film. Rao's Vicky is saved by Kapoor's character more than once. Near its denouement, the film seems to be going down a predictable path, projecting the leading man — Rao in this case — as the 'saviour' of the town. One has to wait till the end to realise it was never up to the men to save each other in the first place.
Like most Bollywood horror films, the 'demon' has a backstory of unrequited love, but she also has a curious revenge policy. She abducts the men, leaving only their clothes for others to find. The men are naked — one could say like the prejudices against women in Indian society — only, they are locked up.
The men are naked — one could say like the prejudices against women in Indian society — only, they are locked up.
Stree comes at a time when conversations about gender and representation have picked pace and Bollywood is being called out persistently for its sexist depictions of women. Even then, the industry is coming up with films where women are either deified, are shallow caricatures or visual relief in testosterone-heavy sagas. It also comes at a time when fiestas of sexism such as Judwaa 2 are headlined by popular actors like Varun Dhawan. At a time when Pyaar Ka Punchnama 2 laughs its way to the banks and its stars are embraced by top producers keen to exploit their new-found fandom. And when something like Shashank Khaitan's Badrinath Ki Dulhania hits the screens, despite its frighteningly skewed take on women, it is hailed as making the right noises about gender equality.
Stree speaks the language of mainstream Bollywood just like Badrinath attempted to, but unlike the latter, its doesn't go soft on misogyny. It helps that actors like Rao are not held back by Bollywood-endorsed notions of masculinity. His Vicky is shown crying, screaming and running away from the female demon. The supporting male cast, comprising Pankaj Tripathi, Abhishek Banerjee and Aparshakti Khurana, also exhibit very relatable narratives of masculinity that don't project men as infallible man-bots.
This 'horror' film, honestly, is a dream.