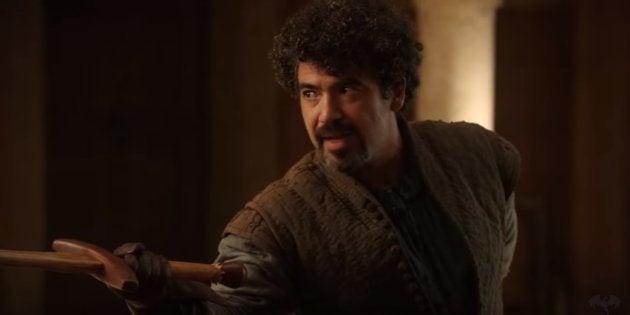 There are two kinds of people in this world. Those that scrimp and scrounge and scrape the most obscure corners of the Internet (god bless the hyperactive Quora and Reddit communities) in the hope of discovering new scraps of information — a few seconds of leaked footage here or sneakily taken photographs from the sets of Game of Thrones. And, those that throw scorching, hateful looks in the direction of those who dare to even breathe a word of spoiler.
But it's that time of the year. When both sides in the GoT fan spectrum feverishly start counting down the days to a new season's premiere. The frenzy has multiplied manifold since last season, when the show not only overtook the books, but also made several major plot point departures. The readers could no longer look down upon the watchers (of the wall) with smug superiority.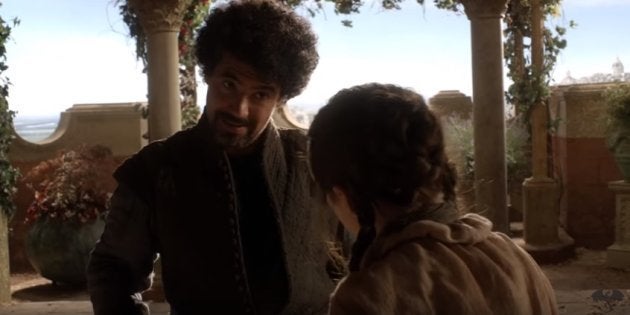 One popular theory that's been floating around for the longest time is that Syrio Forel, Arya's dance teacher and mentor from Season 1, is not really dead, and will make a surprise appearance in Season 7 or 8. And like all things GoT, the actor who plays Syrio dropped just enough crumbs of a neither-here-nor-there hint at the recently concluded Con of Thrones, the first-ever Game of Thrones fan convention. The Vergereported that during a panel discussion about dead characters, he dropped hints about knowing many character conflicts in upcoming seasons. Which begs the question, why would a character that died in the first season know anything about what's about to happen in the future in a script as heavily guarded as GoT's? It just doesn't make sense. Unless Syrio isn't dead. How poetic, because, "What do we say to the god of death? Not today." So, like the fan theory suggests, is Syrio really Jaqen H'ghar, or one of the other Faceless Men after all? Or, is there a completely unknown twist lurking there? Hmmm.
In other, happier news trickling out of the convention, fans who were left disappointed after HBO announced a truncated Season 7 and 8 — with only 7 and 6 episodes respectively, instead of the usual 10-episode season — now have reason to rejoice. At the Con of Thrones, sound designer Paula Fairfield admitted that each of Season 8's six episodes might be the length of a feature — about 80 minutes plus! Which basically means that despite a shorter season, fans will get more or less their regular fix of GoT, time-wise.
In June, HBO.com revealed that three of Season 7's episodes would be over one hour long, with the finale clocking a staggering 81 minutes of runtime, making it the longest GoT episode so far.
Game of Thrones will premiere in India on 17 July.
Popular in the Community