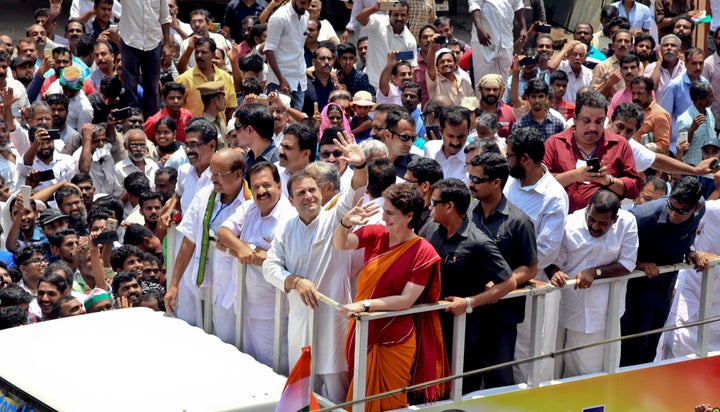 Explaining his bid to contest from Kerala's Wayanad, Gandhi said people in South India "feel hostility" from Prime Minister Narendra Modi and he wants to send out the message that he stands with them.
The decision has given new life to the Congress in Kerala and, reports suggest, it is an attempt by the party to consolidate its electoral base in south India, especially Kerala which has 20 Lok Sabha seats.
Wayanad, according to The Indian Express, is considered one of the safest seats for the Congress in Kerala. Senior Congress leader M.I. Shanavas won the first election from the seat in 2009 and retained it in the 2014 elections.
Since Shanavas' death in November 2018, the seat has been lying vacant.
Gandhi will take on NDA candidate Thushar Vellappally, chief of Bharat Dharma Jana Sena (BDJS), the political arm of the Sree Narayan Dharma Paripalana Yogam (SNDP). The LDF in Kerala has fielded CPI's PP Suneer in Wayanad.
The CPI(M) and CPI said the Gandhi's candidature from Wayanad signalled that the Congress wanted to take on the Left. Modi had raked up controversy by saying that Gandhi has picked the safest possible seat to contest the elections as the majority is in minority in Wayanad.
Popular in the Community