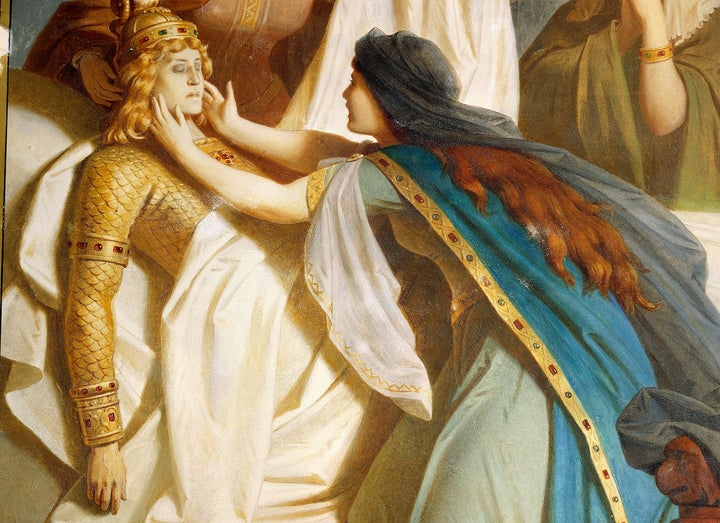 I visited the German town of Bayreuth a couple of years ago, for the same reason that thousands of others have done for over a century—the music of Richard Wagner. This is a difficult thing to admit because the composer (1813–1883) has always attracted admirers and detractors in equal measure, his life-affirming music jostling for attention alongside his racism and antisemitism. What everyone can agree upon, presumably, is that Der Ring des Nibelungen (The Ring of the Nibelung), his cycle of four epic music dramas, is the biggest challenge for any opera company or listener.
Wagner's Ring, which is what the four-headed beast is most commonly referred to, took him over a quarter of a century to create. Its four parts — Das Rheingold (The Rhinegold), Die Walküre (The Valkyrie), Siegfried and Götterdämmerung (Twilight of the Gods) — were inspired by the epic poem Der Nibelunge Liet written by an anonymous poet around 1200, and continue to amaze, inspire and infuriate those who choose to grapple with it.
As with anything so monumental, there have been all kinds of treatments, adaptations and readings, inspired or influenced by the original. There have been condensed orchestral versions, as well as satirical takes for stage and film. It takes a brave artist to attempt a graphic version of The Ring Cycle and Philip Craig Russell has always displayed that particular virtue. This month saw the publication of his 448-page The Ring Of The Nibelung series for the first time in a collected trade paperback edition. It made me very happy because the 2002 hardcover edition of his Eisner Award-winning series had long been out of print, with only second-hand copies available at ridiculous prices.
There are a number of reasons why this graphic novel deserves to be called an epic, starting with the story of the 'Ring' itself. It is a complicated, convoluted tale that draws from myth, folk tales and Wagner's personal belief systems to become a potent mix that, like all great art, will always be open to interpretation.
It opens with maidens in the river Rhine who have been tasked with protecting gold of great power. That precious hoard is stolen by a dwarf named Alberich and forged into a magic ring that enables the wearer to rule everything. All comparisons with Tolkien end at this point because the ring is stolen by Wotan, chief of the Gods (also called Voton, the All-Father). He, in turn, is forced to hand it over to two giants as payment for the building of Valhalla, a suitable home for the gods. One of the giants is eventually killed by Voton's grandson Siegfried, who is mortal and will inadvertently destroy the world. This is when Brünnhilde, a Valkyrie or female Norse warrior, who also happens to be Voton's daughter, comes into the picture. She falls in love with Siegfried but is condemned for saving his father's life. She then gets the ring and returns it to the Rhine maidens, before killing herself on her lover's pyre. Valhalla is destroyed, along with the gods, and the opera closes with the Rhine flowing calmly again. With sub-plots, unexpected twists, and a host of major and minor characters, it really is the sort of tale begging for a CGI-enhanced four-film blockbuster helmed by Peter Jackson (who directed The Lord of The Rings series).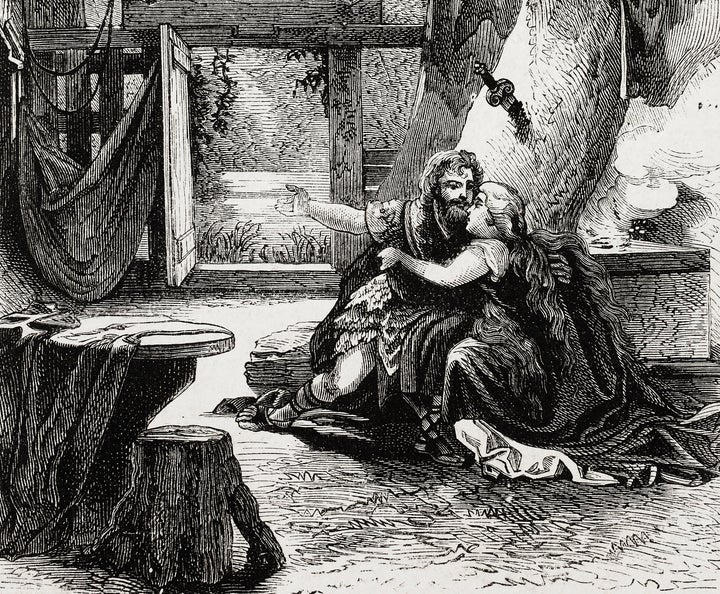 As an opera — or 'music drama' as Wagner preferred to call it — this is not for the fainthearted. It traditionally occurs over four nights and has been known to stretch for almost 16 hours depending upon who the conductor is. I approached it with trepidation only in my late twenties, starting with a translation of the epic poem, graduating to Wagner's libretto, immersing myself in reams of academic criticism before feeling confident enough to listen to the Ring Cycle itself. The standard waiting list for tickets to the Bayreuth Festival is around 10 years, so I had to be satisfied with a walk around the famous Festspielhaus and recordings on DVD.
I mention this because it is only by understanding how overwhelming the work is that one can appreciate Craig Russell's interpretation. He has long been more qualified to do this than most other artists working in the medium, given the history of opera adaptations in his portfolio. The list includes Mozart's The Magic Flute, Leoncavallo's Pagliacci, Richard Strauss's Salome, and Wagner's Parsifal, all of which must have engendered their own challenges before spurring Russell towards the Ring Cycle. The art is his, but the book employs a translation of Wagner's libretto by Patrick Mason, and colour by the legendary Lovern Kindzierski.
In all honesty, it shouldn't work. The Ring Cycle is such a masterful blend of music, drama and visual spectacle that a comic book adaptation cannot help but be underwhelming. Wagner himself was routinely disappointed by any attempt at staging it, even though his Festspielhaus was built specifically for that reason. Advances in technology now make every Ring Cycle on stage more compelling than the last one, and yet, Russell succeeds by tapping into a crucial aspect — the story itself. Valkyrie on horses silhouetted against blood-red skies, swords that clash and shatter within wide expanses of white, the retro hues of Valhalla — they all appear in ways impossible to emulate on stage. It's almost as if Wagner knew how well his libretto would work when placed alongside comics about superheroes and supervillains.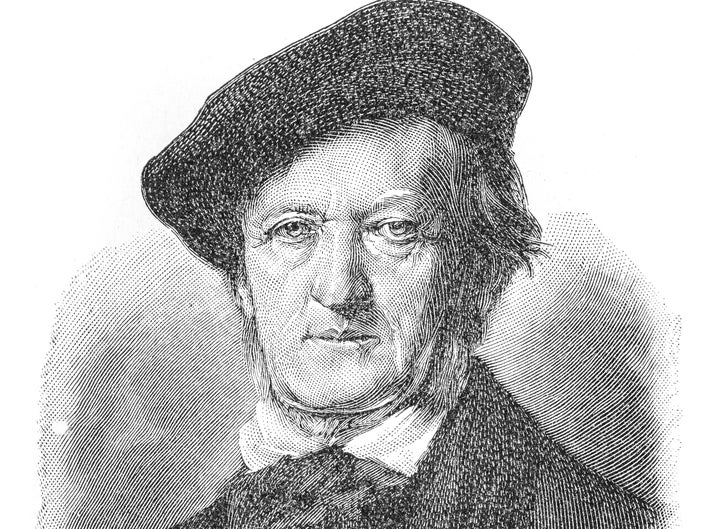 It must be said that this is not the first graphic interpretation. The writer Roy Thomas and illustrator Gil Kane published their own four-issue version in the late 1980s, which edited the libretto down to its bare bones and focused more on bosoms than the powerful myth about death and resurrection. In 2007, the French cartoonist Alex Alice published a trilogy called Siegfried, which referenced the opera only tangentially, emphasizing awe-inspiring art at the expense of the story.
Russell's expertise reveals itself in his understanding of a key Wagnerian element: the leitmotif. The word refers to Wagner's usage of clues in the form of melodic fragments associated with specific characters or events. These gradually accumulate meaning with every recurrence. He cleverly replicates the essence of these individual themes, sometimes using sparse panels to emphasise the appearance of the ring, or relying on repetitive visual clues to create a visual map for readers unfamiliar with the music. Where Wagner created threads that run parallel to each other by combining and contrasting these motifs, Russell's art sometimes carries on independently of the dialogue.
"In all honesty, it shouldn't work. The Ring Cycle is such a masterful blend of music, drama and visual spectacle that a comic book adaptation cannot help but be underwhelming."
It is impossible to review any work by Wagner without acknowledging his antisemitism. This becomes more imperative while considering the Ring Cycle because the composer published his most virulent attack on Judaism just a few months before embarking upon a prose sketch for Siegfried. To separate the man from his art is a cop-out because it condones so much that ought to be dragged into the light and shamed. It must be said, however, that the Ring Cycle in particular has always been a vessel for all kinds of contradictory views. While George Bernard Shaw saw it as a critique of capitalism, Thomas Mann assumed it was a socialist work, and Hitler famously had his own ideas of what it was meant to convey.
Russell's work avoids the most common criticism about The Ring Cycle, specifically its depiction of the dwarf blacksmith Mime, brother of Alberich. The composer Gustav Mahler saw Mime as a stereotype and a figure of intentional ridicule, an assessment the critic TW Adorno concurred with. Russell, wisely or inadvertently, eschews extraneous comments or political statements and sticks to the work's more blatantly cinematic elements of romance, tragedy, lust, and betrayal.
According to official reports, Bayreuth is home to a little over 70,000 residents today. It continues to attract tourists for Wagner alone, and one can safely assume this will be the norm a century from now as well. I like to believe our collective relationship with the composer and his music will evolve, the way it did for Friedrich Nietzsche, who started out as an admirer but came to see the Bayreuth Festival as a symptom of societal decay.
An epic, like any work of art, must initiate questions. The act of questioning becomes easier through adaptations and reinterpretations. If the answers call for a dismantling of heroes and a reevaluation of our cultural icons, Russell's graphic novel is already part of a worthy tradition. I'm just glad it's finally affordable.