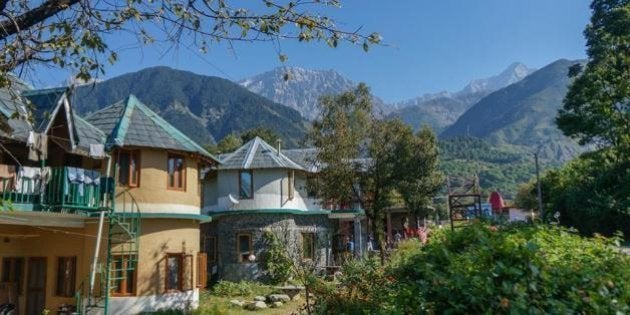 A bunch of young techies have figured out how to quit the rat race and escape the confines of life on the grid. They've moved to cooler climes, working full-time out of hill-stations in India. While it's an uphill ride financially, the air is cleaner, and the grass is certainly greener.
The Nature Lovers of Kodaikanal
Kodaikanal's flora and fauna, good air quality and cool weather draw hordes of tourists every summer. For most, their jaunts are a week long at most. However, the spread of 3G networks and Wi-Max connections have enabled a fledgling group of techies-turned-nature lovers to settle here and experiment with sustainable and eco-friendly lifestyles.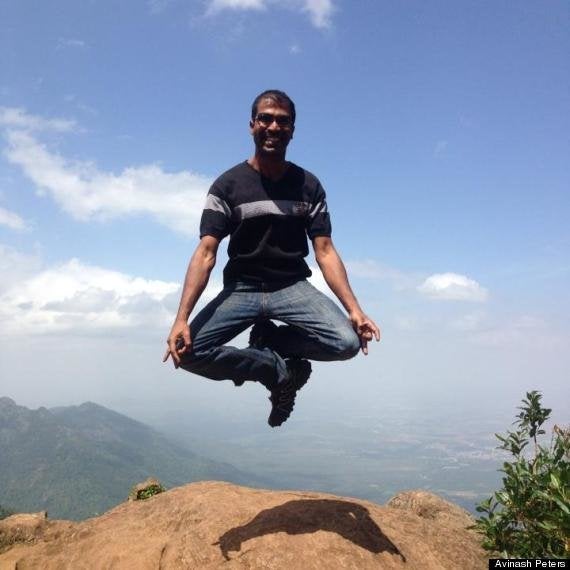 For Avinash Peters, a software engineer who worked in the US in his mid-twenties, the decision to sell his apartment in Chennai and move to Kodaikanal in Tamil Nadu was a spontaneous one: "It was supposed to be a 3-month break."
After four years of living in the Palani hills, there's no turning back. He's currently constructing a home, running a fast-food business and working on his photography, all while managing an online-shopping site for a client. When asked about the pros and cons of living in Kodaikanal, he unequivocally says, "There are no negatives. Everything is a plus point. Financially, I'm really happy with whatever I am making. I can go online and get jobs. The more I work, the more money it brings in."
Avijit Michael, the Global Development Director of Change.org, is another full-time resident. He works out of Shala -- a farm with cob-house he built a year ago that overlooks the Palani hills range. His off-grid home is powered by two sets of solar panels and batteries, which power all his laptop and home lighting needs. "I've never run out of power during my time here," he says.
Avijit's growing disenchantment with the city he grew up in motivated him to look at alternatives. "By early 2000, I was not happy with the way Bengaluru was going. Was trying to change things, but then I decided it would be probably be better to move out. After looking at various spots that I had been to, Kodai was one of the places I narrowed in on."
Having a supportive employer helps. "They attach a lot more value and importance to the worth of a person, making sure the person who is working is satisfied and fulfilled, whatever their life plans are." Avijit manages his work on a 3G data card, which provides enough bandwidth for Skype calls and Google Hangouts.
He says that the charm of living in a holiday destination never gets old. "The greenery and fresh air really charge me up. Every time I have to pick up supplies, I have to walk up a hill. That's my gym membership." He also enjoys living in tune with nature, observing the moon cycles, the bird life, and says that his expenditure is phenomenally lower than living in the city.
The Mountain Techies of Dharamshala
Founded in mid-2012, the Infinity Hackerspace in Dharamsala, located in Ghoomakad, amidst the snow-capped mountains of the Dauladhar range in Himachal Pradesh, hosts 8 full-time residents and five organisations.
Infinity is now home to Hillhacks, a community of global hackers. Along with Infinity, Rakkar is home to three NGOs: Jagori Grameen, Nishta, and Dharamsala Animal Rescue. Over time, Infinity Hackbase has been involved in local community activities like Dharamsala International Film Festival, TEDxDharamsala. They also facilitated a Cryptoparty with CIS India and then a Congress Everywhere in Rakkar with Chaos Computer Club from Germany. The Congress Everywhere included a Wikipedia hackathon with local school children and even a 'hacked' chess tournament.
The story of how Infinity Hackerspace was founded centres around Ayush Ghai, the co-founder of Mindgrep. A computer science graduate from IIT Kanpur, he worked at Oracle and Ixigo for three and a half years before he made the decision to quit the corporate world for good.
Life in the concrete jungle did not appeal to him. "I was not living a fulfilling life in the city. I did not know my neighbours. There was a constant cacophony of traffic and the air was full of smog and dust. The corporate and start-up crowd appeared to be in a mad race for making money, and consumerism as a life choice. I did not see a point in that kind of living -- I yearned for something more meaningful, something that resonated with my heart," said Ayush.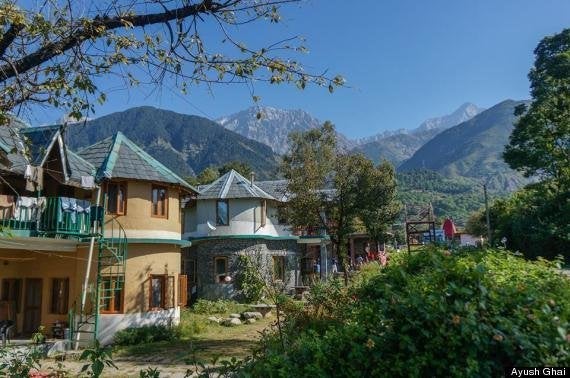 "In 2012, the conviction to follow the heart landed me and my team in lap of mountains of Dharamsala (in Himachal Pradesh). On my third trip to McleodGanj as a tourist, some events led me to an old temple in the valley, some 14 kilometres away from our hotel. The temple was in pristine natural surroundings, with a stream of freshly melted snow gushing past in full glory. I felt I was in heaven. I sat by the stream for an hour and there I was deeply moved by an intense oneness I felt with nature and that spot. That is the moment when I heard a calling from deep within -- 'This, is where I belong!'"
The decision was made, and within two months, the Mindgrep team made a determined move from the city to village life in the Himalayas. "We landed up in Ghoomakad, a wonderful abode of creativity, the compound lying empty, as if in wait for us."
From here, Ayush coded Metataste (a movie recommendation engine) and is coming up with a product around data-driven marketing intelligence. He also takes time out to teach basic programming to a couple of Himachali interns and facilitate community development projects in Dharamsala.
Life in the mountains has proved to be full of positive affirmations. "A month after Mindgrep's move to Dharamsala, I found out that the stream where I got the calling is exactly the same one that flows by Infinity! And that very spot where I sat is only 10 minutes walk uphill!" he said.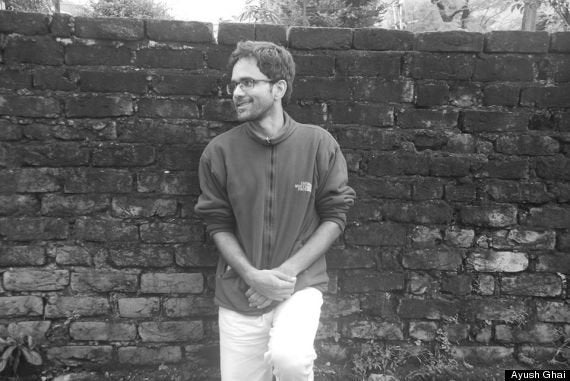 Ayush is also the founding member of Infinity Hackbase and a founding team member of Hillhacks.in, a movement to make the world a better place through technology, creativity and art. "We conducted our first event in October with attendees from across the world. We did hacking, making, teaching, networking, dreaming, and trekking," said Ayush.
The Hillhacks community is active in working with locals and bringing about a social change at a grassroots level. "Solar lamps are assembled by villagers, a new hackerspace is being built in upper Dharamsala, web-development workshops for locals, workshops in schools of underprivileged," says Ayush.
Jubin Mehta, another resident at Infinity Hackspace, worked in Pune and Bangalore for a few years before deciding to live a more eco-friendly lifestyle. "We wanted to redefine the notions of development. Living here allows us to run a small organic farm, organic waste management."
It has been two years since Arun Ganesh became a full-time a resident at Hillhacks. An electronics and communication engineer and a postgraduate in information design from NID Bangalore, he sees himself as a part-time artist and scientist. "Being single and knowing how to make money off the internet has its advantages -- mobility." writes Arun.
Like the rest of the members of Infinity Hackbase, city life did not appeal to Arun. "While living in Bangalore, the realisation dawned on me that survival was closely linked to access to basic resources -- food, water, air and shelter, all of which would get more expensive as more people came into the city. Memories of SimCity came back to me, and like every successful mayor knows, the price of development is paid by the residents. Deep inside, I knew that tall buildings and fancy cars don't fascinate me; that was not my dream life."
Arun loves Dharamsala's overall high quality of life. "It is no surprise that writers and poets go to the hills. The experiences are not something that can be put into mere sentences." The breathtaking vistas can be a bit of a distraction. "It's hard to sit over a computer screen when the outside environment is so immersive. This can make computer work feel really hard."
A couple of local companies, Vayudoot and Airjaldi, provide broadband services in Rakkar. Electricity is cheap and reliable, and power cuts are also pretty rare. "Himachal, being a power surplus state, has very few power outages," Arun says. "Apart from monthly maintenance shut downs of half a day, we average a total of one hour of random power outages in a week."
It's not just young tech hackers who are migrating to hill stations. Varun Singh and his wife, Shilpa, used to work in the corporate sector until they decided to move to Dharamsala in 2010. Their management background experience led them to form two IT companies and a non-profit, which collectively employ about 40 people. Their first company, Development Logics, specialises in software and BPO solutions, while their second company is an Internet services business, which provides last mile connectivity solutions in rural areas. Their internet service is turning out to be huge enabler. "Start-ups and entrepreneurs looking at our model are getting attracted towards coming to Dharamsala. We promise then Day '0' internet connectivity, both broadband and leased line."
"The general trend in the mountains is to move out for a living. That's what kids in mountains are generally groomed to do. And this is the trend which I wanted to break." writes Varun. Initially it was a challenge to recruit qualified professionals. "We have overcome this by ensuring hiring freshers and training them for a job. It is challenging but helps in the long run as we see little attrition."
Besides cheap and reliable electricity, Varun rates the educational and health-care facilities highly. "While at work, we don't find much difference between our offices in Delhi or Dharamsala. The days are always busy but it is when we step out of our office [that] life is different. Don't have to commute for hours and hence get to spend more time with family. Mountains and fresh air do add an extra step and within 15 minutes we can be amidst picturesque country side, which can take away any blues."
"For me, the move to Dharamsala has always meant liberation, a new and beautiful beginning, a clean cut from the commonly walked path. People often say, it requires courage to follow your heart. But this came as naturally as taking the first breath upon being born," says Ayush.