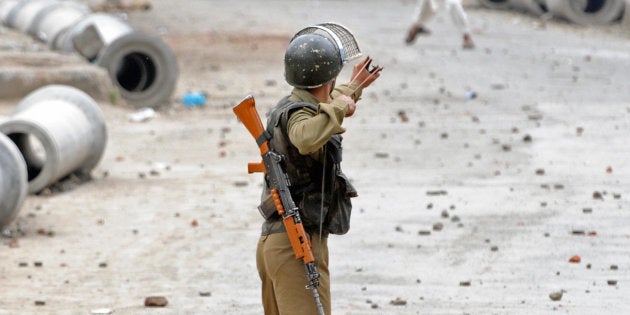 JHABUA--Tribal youth in a remote Madhya Pradesh region have offered their expertise in using slingshots to help the paramilitary forces in countering stone-pelters in Jammu and Kashmir.
The youths in tribal dominated district - Jhabua - in western Madhya Pradesh have offered their traditional expertise in Gofan - similar to a slingshot by using a looped cord with a knitted bag attached to the one end.
"A Gofan battalion of local tribal youth should be constituted and be posted in Kashmir Valley to deal with the stone-pelters. This battalion will be a suitable answer to stone-pelters," Prem Singh, a 26-year-old tribal youth of Lakhpur village of Jhabua district, told PTI.
The leaders from Congress and BJP also supported the formation of such a squad comprising local youth, who are masters of this art.
"Government should form a 'Gofan Stone Pelters Squad' to deal with the situation in Kashmir Valley. This would not only be effective in the present situation but also can deal with similar situations in the future," former Congress MLA from Jhabua, Xavier Medha said.
"Army can't fire gunshots at the protestors and this squad can give a befitting reply," he added.
BJP MLA Shantilal Bilwal also supported this suggestion.
"The army personnel are protecting us but they can't fire shots at the protesters to protect themselves due to legal bindings. The government should use local youth to face this situation," Bilwal said.
However, there are some tribal voices, which opposed this kind of experiment.
"We are moving forward. Kashmiri youths are misguided due to Pakistan's propaganda. We should now talk of non- violence instead of replying in the same manner. We want tribal youths to get engaged in study," said Dr Vikrant Bhuria, a Congress leader and son of former union minister Kantilal Bhuria.
A historian, however, said that Gofan is an accurate weapon to deal with any situation like stone pelting.
"Gofan is a traditional slingshot art in this tribal dominated region and generally keep this looped cord (Gofan) with them tied either at the waist or in their turban. Gofan is used to protect the agricultural crop from birds and other animals," local historian K K Trivedi told PTI.
Explaining its functioning, he said the cord is swerved after placing the pebble/small stone in the bag. The pebble/small stone moves towards the target at a fast pace when released.
"It is a very powerful, legal and accurate weapon. The pebble/small-stone moves towards the target at a speed 4-5 times more than that of a stone thrown using bare hands," he added.
As many as 411 stone-pelting incidents have been reported in the Kashmir Valley from October 2016 to March 2017.
Hundreds of paramilitary forces have been injured in the stone-pelting incidents in the Valley.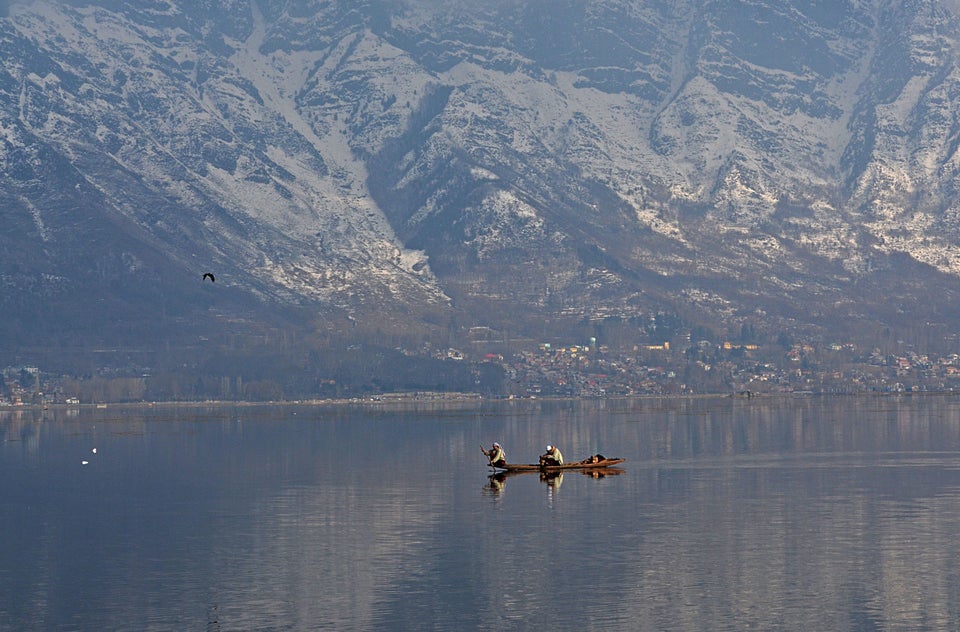 Kashmir Winter Wonderland