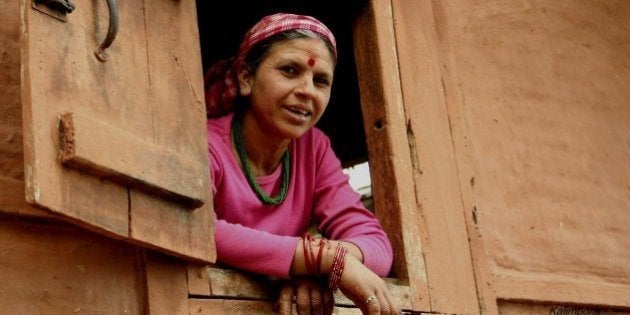 www.traveltodarjeeling.com" data-caption="A curious local woman looking out from her window.(By Pravin Tamang)www.traveltodarjeeling.com" data-credit="whl.travel/Flickr">
Every time someone mentions 'karta' in the context of an Indian family, you immediately think of a male member. That just changed in a landmark ruling by the Delhi High court this week.
"Karta" is usually used to describe the main family member. The Karta occupies a position superior to that of other members and has full authority to manage property, rituals or other crucial affairs of the family.
However, women can also be that superior member in the family, said the court order.
"If a male member of a Hindu Undivided Family (HUF), by virtue of his being the first born eldest, can be a Karta, so can a female member. The court finds no restriction in law preventing the eldest female co-parcenor of an HUF, from being its Karta," Justice Najmi Waziri said in a judgment made public earlier this week.
The ruling came after a suit was filed by the eldest daughter of a family in Delhi staking claim to be its 'Karta' on the passing of her father and three uncles.
The eldest son of a younger brother declared himself to be the next Karta. But, he was challenged by the daughter of the eldest brother.
In the court order, Justice Waziri said that the law gave "equal rights of inheritance to Hindu males and females, its objective is to recognise the rights of female Hindus and to enhance their rights to equality apropos succession."
Therefore, "there is no reason why Hindu women should be denied the position of a Karta", he said.