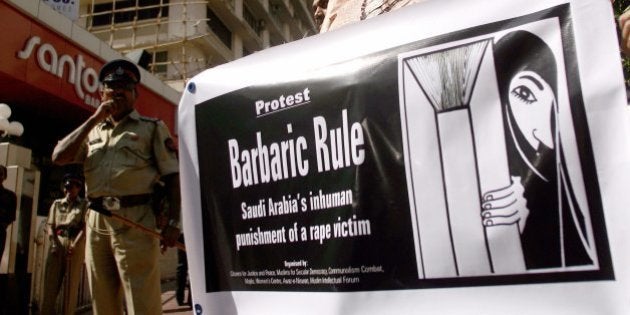 Dubai — A woman in Saudi Arabia has reportedly been asked to pay a fine of 5300 dollars and sentenced to 70 lashes by a court of law for insulting and defaming a man on messaging application WhatsApp.
A source at the criminal court in Al Qatif in Eastern Saudi Arabia said that the ruling was announced after the court found the 32-year-old woman guilty of damaging the reputation of the complainant on Whatsapp, reported Gulf News.
The case was filed by the man following an argument with the woman whose nationality has not been disclosed. The source did not explain the nature of the disagreement.
The defendant admitted that she had insulted the man but rejected the court's verdict.
A Saudi Arabian court had earlier sentenced two women to 10 days in jail and 20 lashes for insulting each other using WhatsApp in the city of Jeddah.
Popular in the Community