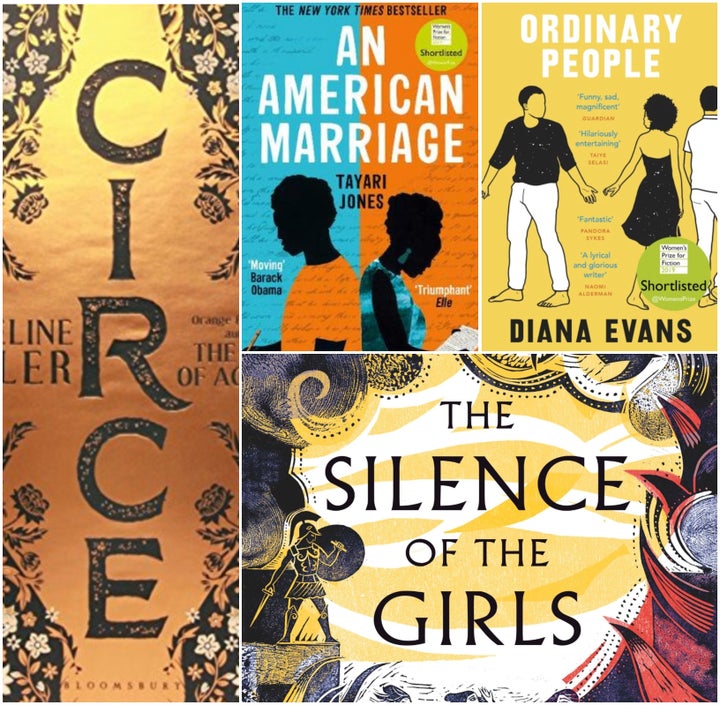 Every year, I eagerly await the Women's Prize for Fiction nominations, like a yearly ritual, and I am usually pleasantly surprised. This year is no different, though my favourites from the longlist — Sally Rooney's Normal People and Sarah Moss's Ghost Wall — bit the dust. The 2019 longlist was a game changer with the inclusion of Akwaeke Emezi, the first non-binary transgender author to be considered for the prize. However, the shortlist, described as 'exciting, vibrant and adventurous', seems to have a limited breadth compared to last year. Circe and The Silence of the Girls are retellings of Homer's epics while An American Marriage features a modern-day Odysseus and Penelope. Greek myths have always found a soft spot with the Women's Prize jury, (Kamila Shamsie's retelling of Antigone, Homefire won the prize last year). It will be interesting to see how the jury weighs these similar yet different-in-tone novels this year.
The South Asian (and Indian) presence in the Women's Prize for Fiction has been limited over the years. Many writers including Meena Kandasamy (2018), Kiran Desai (2007), Arundhati Roy (2018) and Tishani Doshi (2011) have made it to the lists but none have won the prize yet. Nevertheless, the Women's Prize-nominated books are a great way to start exploring the works of contemporary women writers. Here's what this year's shortlist looks like:
1. 'My Sister, the Serial Killer' by Oyinkan Braithwaite
My Sister, the Serial Killer, as the name makes clear, follows two sisters, a couple of murders and a kerfuffle of ethics. It is refreshingly inventive in technique and delivery, and to be honest, one of the books I enjoyed most from the longlist. Despite being charmed by it—I pulled an all-nighter to read it—I did not imagine Braithwaite to make the shortlist, simply because it is a fun and ingenious read, not the usual 'award novel'.
Ayoola, the beautiful, enchanting, hopeless flirt with a penchant for stabbing boyfriends, and Korede the unprepossessing, calm-headed maestro of murder clean-ups, form a tenacious pair. Ayoola hates taking a hiatus from Instagram and Snapchat after a murder while Korede gets scared out of her wits while googling about serial killers at midnight.
This novel is a delicious combo of deadpan humour and brisk sentences, highly plot-driven, with characters that do not expose their vulnerabilities and remain superficial. The result is entertaining, no doubt, but it reads like pulp fiction with generous stereotypes — a coma patient confidant, a love triangle and a murderous beauty. Braithwaite daintily treads on topics of corruption, dysfunctional families and masculinity, leaving barely a ripple, never probing deeper. If this wins, it would surely redefine the way we categorise books into 'prize worthy' and otherwise.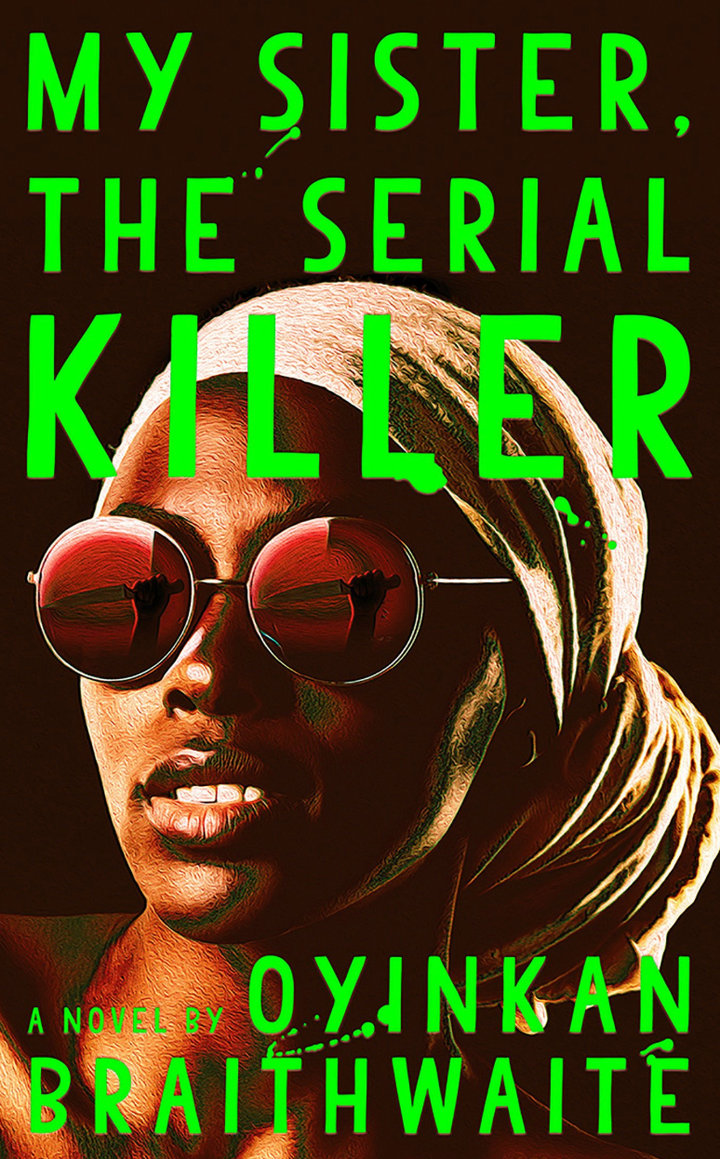 2. 'Circe' by Madeline Miller
My knowledge of Greek myths is rudimentary, yet I was completely enthralled by Circe, the god-nymph and black sheep in the family. She is banished to an island by her father Helios, the Titan sun-god, but educates herself in her isolation about herbs and sorcery. She also trains a group of women in witchcraft and for company. In Miller's words, Circe "is the embodiment of male anxiety about female power", not Homer's mere seductress. Penelope, the other woman character, gets sufficient page space too. The repetitiveness of 'trusting intruders-betrayal-revenge' might make Circe feel too flawed and too naïve, to be the most powerful witch who turns men into pigs. The copious subplots are also at times overwhelming. But overall, Circe is in command, and Odysseus, the 'epic hero' (pun intended) remains a minor character.
3. 'An American Marriage' by Tayari Jones
If you want to be emotionally crushed by words, look no further. Roy and Celestial are a young, black, newly married couple. When Roy is wrongly incarcerated, it deals a direct blow to their marriage. There is a strong influence of Greek myths — "Roy is a modern day Odysseus but Celestial is no Penelope". There is also a different kind of collateral damage of marital debt, personal ambitions, and cultural duties.
Jones does not make her characters likeable. Roy is insecure (this comes out as occasional jabs in his letters) and Celestial is at the pinnacle of her career. It is impossible to pick a side in this fraught relationship with humans playing puppets to "Much of life is timing and circumstance." The relationship, which is a personification of the American dream, is shambolic, and sometimes overly dramatic or too 'cheesy', obtruding the seriousness of the narration. But I loved it, and shed a few tears too. It is a direct competitor to the black middle-class life and marriage portrayed in Evans' Ordinary People. An American Marriage is a must-read, whether it wins or not.
4. 'Ordinary People' by Diana Evans
In Ordinary People, set in 2008, we follow two London couples as they tackle the monotonous, less exciting parts of adulthood. Evans is meticulous at character-building, my favourite is the portrait of Melissa — a freelance journalist who struggles to write while immersed in motherhood and busy with domestic chores. It is written with realistic urgency. I soaked in the discomfort of plagues that befall long-standing relationships — infidelity, emotional detachment and sexual disconnect. But at the end, I was left feeling dissatisfied.
What starts off as a quiet look at modern relationships and a love letter to London (those familiar with the city would feel right at home) slowly transforms into gothic paranoia, which confuses. The references to Barack Obama and Michael Jackson are rampant, often to the extent of making the book feel dated. The ordinary lives of ordinary people can feel too familiar as many similar novels have been published recently (Normal People, Conversations with Friends, Fates and Furies) but perhaps this familiarity is its strength.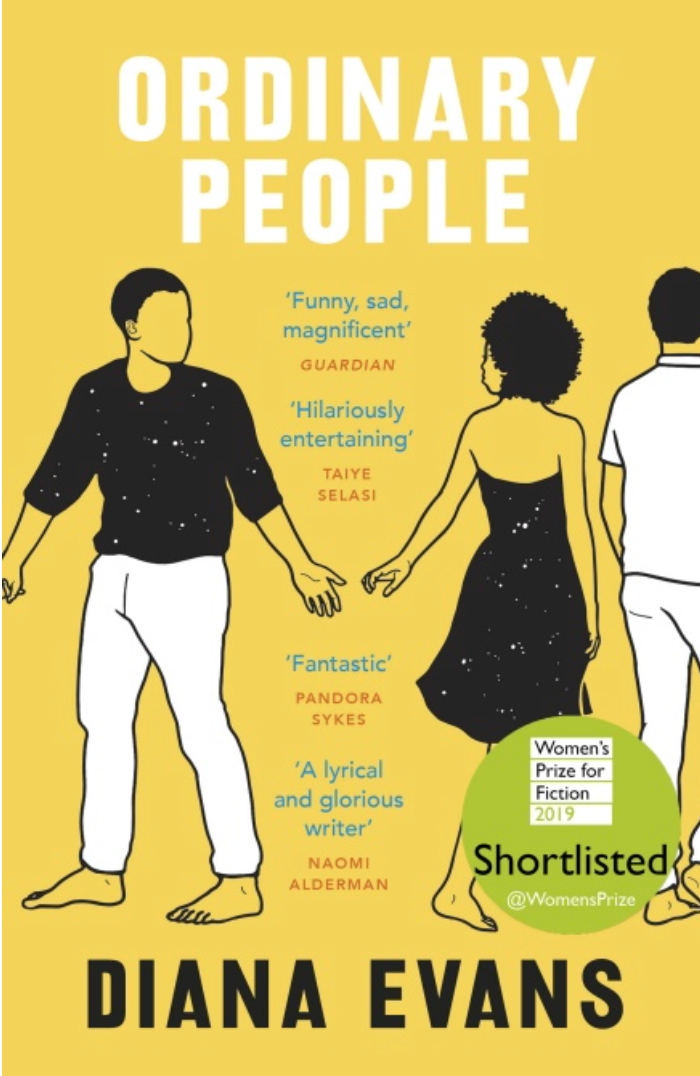 5. 'The Silence of the Girls' by Pat Barker
In Barker's world, women compose songs and gods take a backseat as men fight out their toxic masculinity and bloated egos. Women, royal and otherwise, remain collateral property — to be raped and traded for sex. Helen, repeatedly blamed for starting the Trojan war, remains a secret fantasy. Captive women tend to wounded men who destroyed their lives, dress pretty for nightly routines, and some plot how to 'settle down' in their new circumstances. The Silence of the Girls is essentially a behind-the-scenes look at war camps, abuse and slavery. Barker's Achilles is the cruel captor, 'butcher', and rapist, not a tragic hero.
The present-day dialogues are coarse (bum fluff, Cheers lads, knockers), and remain insoluble in a classical setting. Though lauded as a feminist retelling, Briseis has been reduced to an instrument to tell a man's story, never taking the microphone wholly for herself. I want to know more about her, not just feel her omnipresent rage through a chronicle of Achille's conquests. Briseis feels silenced in her own narration.
6. 'Milkman' by Anna Burns
Every year, the shortlist features at least one novel that isn't for everyone [The Idiot (2018), The Sport of Kings (2017)]. Milkman is 'that' book of 2019. It has a dispirited atmosphere, mixed with darkly comic scenes and wordy monologues— not a crowd pleaser, but certainly one with merits. For a novel set during the Northern Ireland conflict, peppered with car bombs and surveillance, it is eerily calm and quiet in demeanour. Middle sister, stalked by a middle-aged man dubbed 'milkman' for sexual favours, finds herself the subject of gossip. She buries herself in 19th century novels as an escape. We, in turn, are swamped with a panic-infused soliloquy.
Critics have stamped this Man Booker Prize 2018 winner as 'difficult' and 'too literary'. For starters, there are no proper names ('maybe boyfriend', 'first brother-in-law') and the long paragraphs are punctured by em dashes and commas. I'm talking about pages of French classes, skies and sunsets before the titular Milkman, the protagonist's stalker, reappears in the book after we first meet him. But for a reader who doesn't mind putting in the extra effort, Milkman is a compelling look at mental illness, political allegiances and the lives of women amidst conflict. I found it laborious, yet attractive.
My luck with predicting the winners is never bright, but I have pinned my hopes on Circe and An American Marriage this year. The countdown to the winner announcement on June 5 begins.