Wonder Woman knows that a sword tucked carefully down the back of a dress can come in handy. Now apparently lots of other women are imagining what that honed steel could do.
Women and girls are popping up for photos on social media with some facsimile of Diana Prince's handy-dandy sword — known as the "God killer" — slipped down the back of their dresses. They're mostly posing in gowns a bit like the dress Wonder Woman wore in the scene when she attends a party with the sword where she can grab it quickly.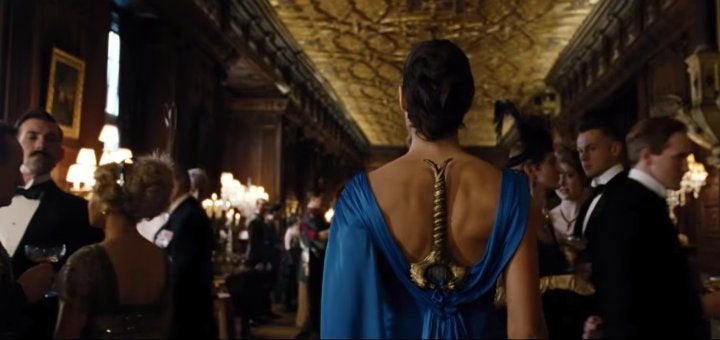 Photos are being posted at #WWGotYourBack, making the point that a good weapon can help a clever girl — and that women can have each other's backs.
Lots of posers on social media get close to the Diana Prince vibe. Others aren't quite so relaxed around sharpened edges that could slice skin, so they've gone the safety route — with wooden or plastic swords, light sabers, even pool noodles, or just a tattoo.
Some wags made fun of the utter ridiculousness of actually wearing a sword a la Wonder Woman — so they stuck even larger things down their back — like a bow, giant sabers, and ...
Popular in the Community