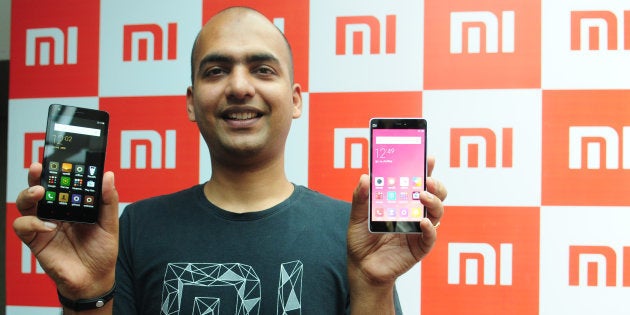 The Chinese electronics company Xiaomi, aims to be India's number one smartphone seller in the next few years, according to an Economic Times report. Practically nowhere on the Indian smartphone sales charts in 2015, the company registered a revenue of over $1 billion in 2016 from its sales in the country.
"I would want Xiaomi to become number one in overall smartphone sales volume perspective in India in 3-5 years," Xiaomi's India head Manu Jain told ET.
Local manufacturing has doubtless contributed to Xiaomi's rapid success. The company's manufacturing unit in Sri City in Andhra Pradesh, being run in partnership with Foxconn, has allowed Xiaomi to make enough units available for flash sales and also increase the frequency of the sales. The smartphone maker is looking to set up more factories in collaboration with Foxconn in India.
"We have already invested hundreds of millions of dollars in India over last few years and India will remain our first priority outside Mainland China," Jain said. "We will continue to invest hundreds of millions of dollars in manufacturing, warehouses, logistics, call centres and service centres in India."
Xiaomi is already selling 3 out of 4 phones that it manufactures in India in the domestic market. While the company's strength has been online sales, it wants to triple its offline sales in 2017. Last year, it partnered with two offline retail chains to expand its network. Xiaomi is also looking to open its own single branded store this year.