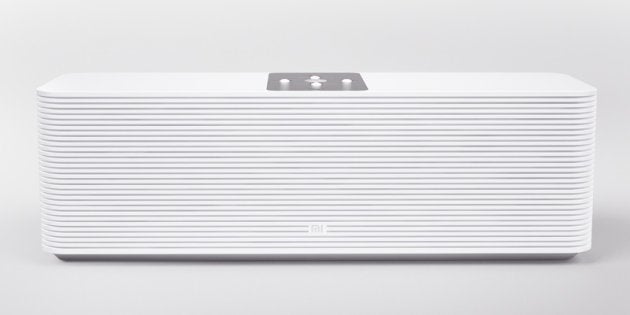 Amazon has a smart Internet-connected speaker called Echo and Google has one called Google Home. Joining the club, Xiaomi launched the Mi WiFi Speaker, also known as the Mi Internet Speaker, in China yesterday.
Xiaomi already makes Bluetooth speakers and headphones, but this is its first foray into WiFi connected speakers. The Mi Internet Speaker has a 4 speaker array with two 2.5 inch deep bass speakers. For emitting low sounds, it also uses a technology called Vented Bass Duct.
The Internet-connected speaker can stream over 20 million songs from the web and play programs from over 1,500 radio stations that are spread across China. It also has almost 200,000 storytelling stations streaming directly to the speaker.
Users can control the speaker either through the app or by voice, pressing the CH button placed on its top. The Mi WiFi Speaker runs on a cortex A9 processor and has 8 GB of internal memory to store songs offline. It is quite portable, with dimensions of 90 x 95 x 282 mm, and weighing just 1.6 kg.
Besides WiFi, it can connect to any device through Bluetooth, Aux Cable, USB or even DNLA, and it supports the HiFi 24 bit format as well. The Mi WiFi Speaker can also function as an alarm and you can set the song of your choice to wake you up in the morning.
On sale in China from today, the speaker costs 399 RMB (about ₹4,000) which is a great price for a smart speaker.
Popular in the Community