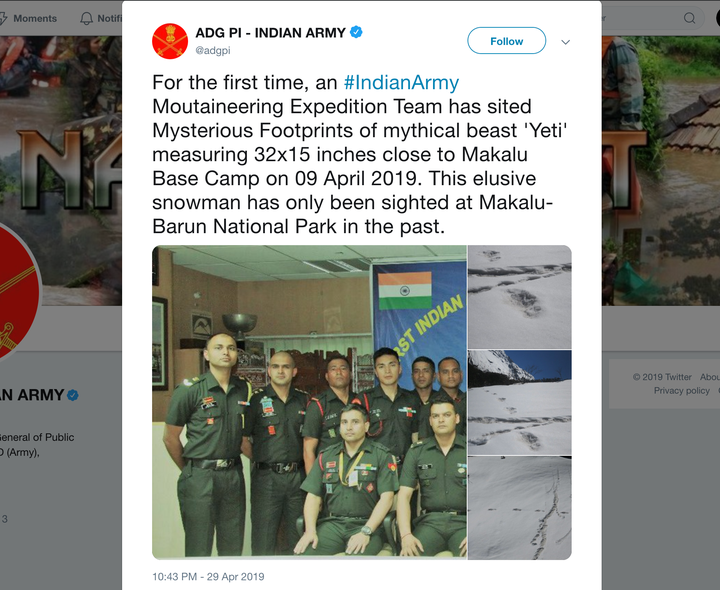 On Monday, the official account of the Additional Directorate General of Public Information of the Indian Army tweeted that "for the first time", an Indian Army expedition team has spotted footprints of the mythical Himalayan Yeti.
While the tweet included photos of these "footprints", one must remember, that the Yeti — which is supposed to be an ape-like creature — is part of Nepali folklore. It is thought to be a giant, half-man, half-ape like creature that roams the Himalayan mountains.
The Army said in its tweet, "For the first time, an #IndianArmy Moutaineering Expedition Team has sited Mysterious Footprints of mythical beast 'Yeti' measuring 32x15 inches close to Makalu Base Camp on 09 April 2019. This elusive snowman has only been sighted at Makalu-Barun National Park in the past."
Of course, Twitter found it extremely amusing, with some users wondering why the Indian Army bragged about it before actually confirming what the footprints were.
The photo showed only one "footprint", raising many doubts.
GIFs of Yetis catwalking and dancing were aplenty:
Some others pointed out how Tintin In Tibet was right all along: